SubbyHubby review
m4rc0f
SubbyHubby review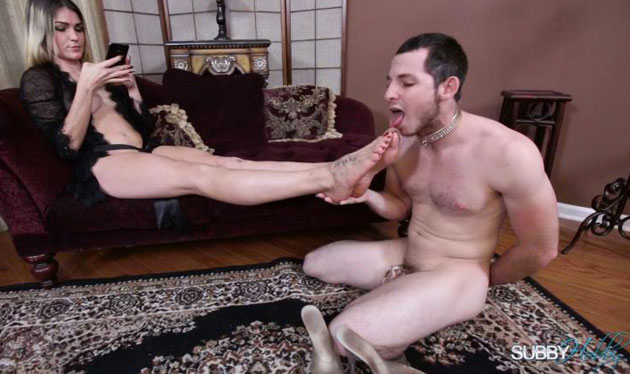 Positives
• hd videos • weekly updates
Site Overview
Subby Hubby is a great BDSM porn site that has thousands of BDSM hardcore videos in its collection. You will see a lot of males worshiping hot godesses in these BDSM xxx scenes for your satisfaction. You will surely not regret watching the entire collection of sexy BDSM porn flicks of the site. May it be a photo or a video, Subby Hubby has got the quality perfected.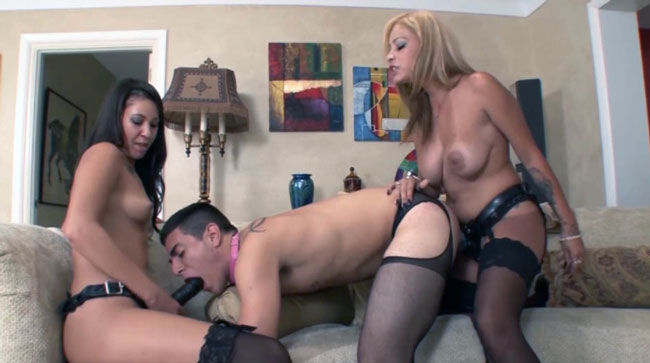 Design and features
One of the things to look for in a website is the accessibility of the contents. This means that the site must have the right set of tools to make browsing easy and hassle free. Users also want their browsing experience to be quick. Lastly, they also need to be satisfied with the contents because that's what they actually paid for. Having said all of that, I am happy to tell that Subby Hubby has passed all these basic requirements of a decent website. At first look, you will already understand how the site works, where each button goes and what to expect in the contents. It has a search bar where you can search by keyword, a pagination where you can skip a page through the page numbers, and a sorting option where you can manage the contents accordingly. There is also the upcoming updates section where you will get a glimpse of the movies that you have to look after.
The site is divided into four main sectionshomepage, photos, videos and models section. The photos section is where you can browse 135 sets. Each set contains around 15 images of high quality and 1024×680 nude graphics. You can download these in zip files or you can browse through the site's photo viewer. The videos section, on the other hand, is where you can watch 818 videos through the site's large flash player. These videos are approximately seven minutes long and are available in 1280×720 resolution. They can also be downloaded in either MP4 or WMV file formats. The large flash player allows users to jump ahead of the scene immediately without having to wait for the video to load. You can also expect good quality videos with smooth playback and a quick buffer time of five to ten seconds. Moving on to the last section of the site, the models section is where you can find the list of models in Subby Hubby. This section houses over 65 models. And with new models added frequently, we cannot say that the count stops there. The models can be sorted by the newest, most popular and name/title. Along with their names, the models are also rated accordingly.
Girls and videos
The models in Subby Hubby seem like direct descendants of Aphrodite. These models are an epitome of beauty, love, and pleasure. Some of them have the face of an amateur model looking fresh and charming, while some have the face of a foxy hoe. The girls vary in size too. There are girls who are slender while there are girls that are busty and average build. There are blondes, jet black haired, redheads and brunettes. There are also girls who have really large breasts while some are flat chested. I made a list of the girls that I found in the site and I tried to categorize them according to their appearance. Girls who belong to the blonde category are Nadia White, Macy Cartel, Dahlia Rain, and Marsha May.
Girls who have jet black hair are Harlow Harrison, Adriana Lily, Nicole Bexley and Belle Noir. Girls with read heads are Daisy Ducati, Goddess Amadahy and Jessica Ryan. The brunettes are Esmi Lee, Jessica Ryane, Marina Angel and Josi Valentine. Regardless of how they look, the girls perform stunningly well. They have very assertive personalities when it comes to getting what they want and they are always successful with it. I have seen quite a lot of fetish videos in the scene where the girl models set the rules in every scene. They are usually dressed in different costumes some in red and seductive body hugging dresses and others in foxy strapons. Many girls also like to be naked all throughout the scenes though.
In the models section, you can sort the models according to the newly added ones. When I tried out this option, I found some fresh girls that you might want to discover. First on the list is Brittany Shae who still has three and a half stars in her ratings, followed by Lexi Luna who scored a perfect five star rating and last is Jamie Valentine who has a four out of five rating. The top three of the most popular girls, on the other hand, are Marsha May, Holly Halston and Goddess Tangent. All three of them got a five star rating.
The videos also come in different variation. There are mainstream porn scenes like pussy licking, masturbation, clit stimulation, fucking and handjobs but there are also out of the ordinary scenes like tease and deny, lesbian cuckold, high heel worship, body worship, feet cuckold, electroshock, chindo, and cross dressing. Each category contains a surprising amount of videos.
Conclusion
I think Subby Hubby is a nice website to explore fetish sex scenes most especially if you enjoy watching females taking control of the sex. Don't worry, exploring the site is just easy and smooth. All thanks to the user friendly interface of the site, it is impossible to find yourself lost in the middle of the site. There are also additional features like the search bar and the pagination to help you browse with ease. Moving on to the video quality, Subby Hubby never disappoints. The crisp and sharp videos take us on a different adventure in the world of BDSM porn. Looking at how much it will cost to get all these amazing finds, I was surprised to see that it does not even break the bank. I will recommend this site to my peers without doubts.
---
Looking for further info? Check these other porn review sites.