SluttyGaggers review
m4rc0f
SluttyGaggers review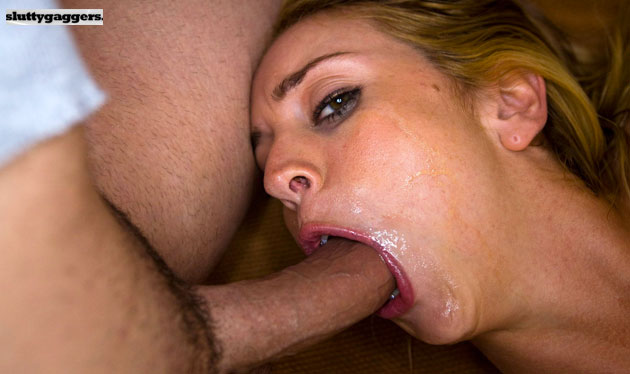 Positives
• great quality • extra content
Site Overview
There are some interesting fetishes in the world, on which most self-claimed normal guys and gals are frowning on. One of these fetishes is deepthroat sucking and gagging. On the SluttyGaggers, you are going to find a selection of scenes with this fetish. The girls are quite hot, and they take those really deep down their throat until they shed tears as they gag from it. Well, if that's your thing, you shouldn't pass by this site, as it has over 40 unique scenes for your entertainment. The SluttyGaggers has been online since 2007. There were updates coming regularly, but at a point, it started to look like there was no new content produced, and the old videos were re-uploaded all over again. The content, on the other hand, is exclusive, and it's hardly accessible on other porn sites.
There are more fetish-like videos on different sites of the network, like on AnalHell, JerkItBitch or SluttySquirters. Aside from regular hardcore porn, there is some hot interracial sex too, with monstrous Black cocks, and Caucasian guys banging ebony hotties.
Are you looking for something much kinkier? Then probably the series featuring hot trannies will satisfy your dirty desires. A lot of the included sites are still updating with new content, while others' seem to be on the same track as the SluttyGaggers. The network offers you exclusive content, which is a great thing, considering the fact that you can download and keep what you see. The trio of the usual additional stuff is also featured: store, live cams, and personals ads.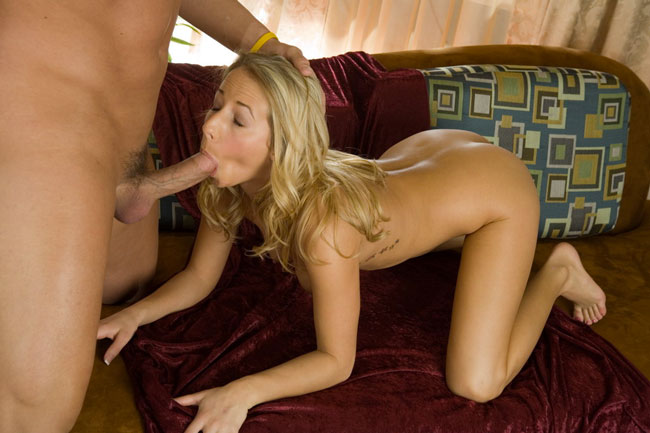 Design and features
Though the site doesn't look too modern, it offers a better tour than many of the biggest websites out there. There are some videos listed on the home page, and to get the idea about the content, you can play a 50-60 seconds long trailer for each of them. That ought to get you going and make you want to get in. So, once you sign up, you are going to see that the inner section also is an old-fashioned one. It looks like there is no mobile interface, so you won't be able to watch the videos on Android and other devices. But if you download the flicks, you can watch them on almost any device.
Only one menu is present, and that's the main navigation tool you can hope to get here. It will get you to all areas you might be interested in, including the bonus site's list and the additional bonuses.
The videos are all coming in HD, though they are only in WMV and MOV. It's usually up to you whether you download the scenes or not, but since the Flash stream is also playable in HD, you might save some space by watching the flicks online, then downloading those that you really enjoyed. There are three times as much photo sets, all containing real photos in higher resolutions, available in zip files – you can choose from different quality settings.
Girls and videos
The 'slutty gaggers' of this website are all pretty hot pieces of women, who seem to enjoy when they have the chance to fuck around… and get their mouth fucked like crazy too. These girls are all hard professionals, and they know how to stuff a cock in their mouth and swallow it deep and make their man feel crazy. Deepthroat sucking is quite something to experience, though most of the regular girls won't do it for you they would let you fuck their ass sooner, which is also pretty awesome, though a quite dirty way of having sex. The videos here are all about sucking and throating down hard cocks, and the models are doing a very fine job, just as you might expect it from hard professionals.
The videos are shot by a third person, so you can see the girls' body fully, while in PoV porn you just see the cock and the girls head. This adds an additional level of excitement to the scenes because these women are very-very hot, and their body really is worth seeing. Most of the hotties are Caucasians, though it's possible to watch some gorgeous ethnic girls getting throat-fucked too.
The videos are all simple, and they don't really offer you anything else than sucking and throat fucking. There isn't much talking in the videos, the girls get straight to business.
They start with some normal sucking to make that cock much harder, and when the guy is horny enough, they start to get deeper. We have seen some not too successful tries, but after a few throbs the girls eventually figured out the technique and rock that horny bastard. These videos are recommended only to those who are really into these kind of blowjobs, as others, who like more intense hardcore and prefer pussy fucking might find these scenes boring for their taste. However, throat-fucking and gagging lovers will be excited to watch all of the videos the SluttyGaggers can offer. In case you are looking for something different, you might check the network sites, as there are lots of other niches. Meanwhile, you may take a look at these shots, because you don't know if you like this thing if you don't give it a try.
Conclusion
The SluttyGaggers is pretty exciting and, though the main niche of the site interests only a part of the overall porn watching people's base, it's worth a try. These videos are exclusive, and though some of them seem to be older than expected, the great show makes up for the quality.
When it comes to quantity, the overall network is more than worth it. There are thousands of videos, with kinkier and exciting porn for your entertainment. This site and the network behind are worth a try at least for a month or until you download everything you fancy.
This web page has been canceled, check out more hot blowjob xxx sites