PurePee review
m4rc0f
PurePee review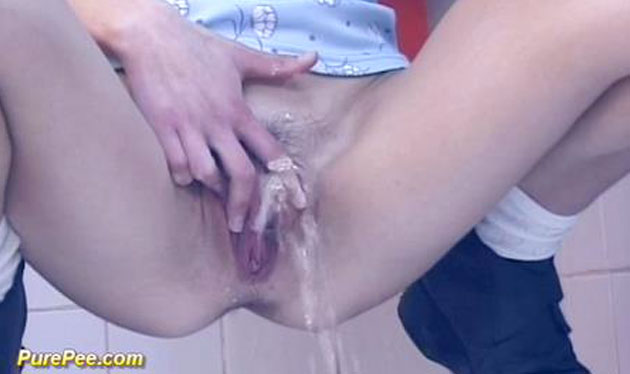 Positives
• great quality • fetish videos
Site Overview
PurePee is a site managed by ExtremeMovie Cash and is also under the Hot Bunny Pass network. It is a site that delves deep into the peeing fetish and it does not fail to deliver. This site will bring you to a whole new level of girls pissing, no matter where they are and where they wish to do it. Who says you can only do that in the toilet bowl or a comfort room, in general? For these girls, any surface can be used to pee on and they do not fail to show it to subscribers of PurePee. This fetish porn site has been around for as long as December 2014 and although it does not seem very old but they have a high video content considering how new this porn site seems to be. The porn site takes pride in their scenes that condone both a lot of peeing and hardcore sex combined.
The initial activities going on around here primarily points at pissing and hardcore sex but this fetish site does only linger on those two, though, as you will be seeing some scenes that present double penetration and threesomes. Without further ado, let us move forward as you go explore and dig in deeper inside the site. Be prepared for a whole lot of intense sex scenes that may begin or may end with these girls doing the deed. By deed, it obviously means pissing.
This fetish seems to be highly popular with the vast male population and although it seems unhygienic to look at, your erection will surely get the best of you. This site will make peeing look as majestic as they claim it to be and these girls are never too embarrassed to do it. These ladies take pleasure in pissing and surely getting fucked after. You will be watching tons of the scenes right here, so sit back and enjoy the ride.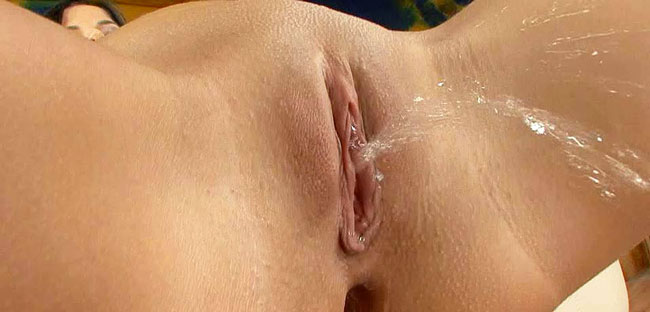 Design and features
If we are talking about the porn site design, then PurePee takes the cake with how organized, coordinated, and standardized it has turned out to be. I had a chance to review this porn site quite some time ago and it did not look as straightened out like this right now. The design at the moment seems highly classified and with its color schemes riding on the simplicity of the site itself, it becomes fairly easy to navigate as well. A menu tab is present where you can just easily access the home page, the movie page (scene or movie index), the member's area, and the extra bonus sites they have added with the membership. For you to gain access to PurePee, you will have to be a registered member. With a pay site like this, you can either pay using Discover, JCB, PayPal, or VISA.
If you have issues with payments, it is safe to know that they have a billing support present, along with their 24/7 customer support. They also have live feeds, so check those out. I have noticed that unlike most sites that originate from the same network, PurePee has evolved into something more advanced, modern, and innovative. They now give out a lot of features that were never present in most ExtremeMovie Cash sites. Their pioneering features stretch out as much as being able to rate videos from 1 to 5 stars, as well as being able to comment in those. You can also add these specific videos as your favorites, so you can easily find them the next time you log into PurePee and wish to view your preferred scenes. You can also sort these scenes out by ratings, popularity, dates, and tags. With that being considered, another type of way to easily find your desired scenes, is to simply head on their advanced search bar which can be found on top of the site, and input the tags you want.
This will immediately prompt you to the closest scene your tag incorporates. Unfortunately, there is still no model index to be found and no information about them either. What the site lacks is also the usual absence of photo galleries but that comes as unsurprising at this point if you are widely familiar with how most porn sites ExtremeMovie Cash produces – they rarely provide photo galleries. For updates, you get them twice or thrice every week now, which is really good and helps let the site grow.
Girls and videos
There are 90+ videos that are listed in PurePee's movie and/or scene index. A minuscule amount of these seem old and have lower specs and resolutions but majority of these scenes now adapt to a higher ones. With that video count, it comes as a no brainer as to the number of models and/or porn stars that are currently making their appearances in here.
The ladies in PurePee have a knack for peeing in various places, in various positions, and they love getting fucked by their partners right after. You can watch these scenes in cut offs or in full length videos (some of them are just being cut into 6 to 7 parts and uploaded as individual scenes). You can either stream them in browser at 720 x 480p or download them in mp4 format with the same 720 x 480p resolution. Although the content was advertised as exclusive, I think I have seen these videos somewhere else other than here. That was a long time ago though, so I cannot back my claim about it existing some place else.
Conclusion
I love how the site turned out to be. It was unexpected but I am happy to be recommending this to all you fellows out there that like this kind of fetish. The scenes are worth it and so is the video quality. The video count is high enough to guarantee you more than a month and with their frequent updates, the number will just get higher. There are bonus sites that are included with your membership and that's well worth it too.
---
Looking for further info? Check these other porn review sites.