PublicSexJapan review
m4rc0f
PublicSexJapan review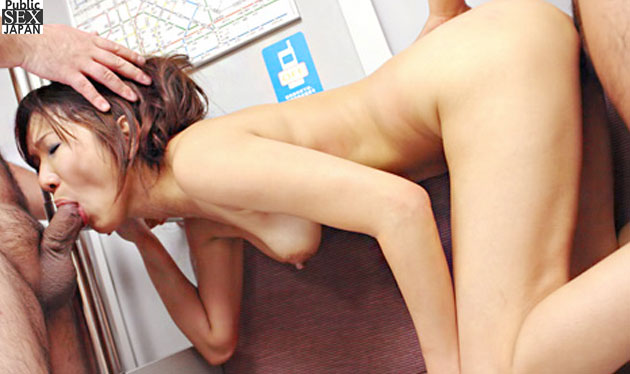 Positives
• beautiful fresh asian girls • daily updates
Negatives
• no european models
Site Overview
What to do with that rising sexual urge and inhibitions that are already down? Might as well do it in an open space where the possibilities of your lusty labor are vast and put it on film, right? Is public immorality, your thing for a fetish? Well, some of us have fantasized about it sometime probably because of the adrenaline rush and excitement that it could bring to add up to your horniness.
Look no further since PublicSexJapan will give you that and satisfy the outdoor animal in you. These ladies from mystical Japan already threw their outdoor coyness and do whatever kinky acts they can think of if they feel the urge to. Whether they're in a store, a bench in a park or on a busy street, you name it.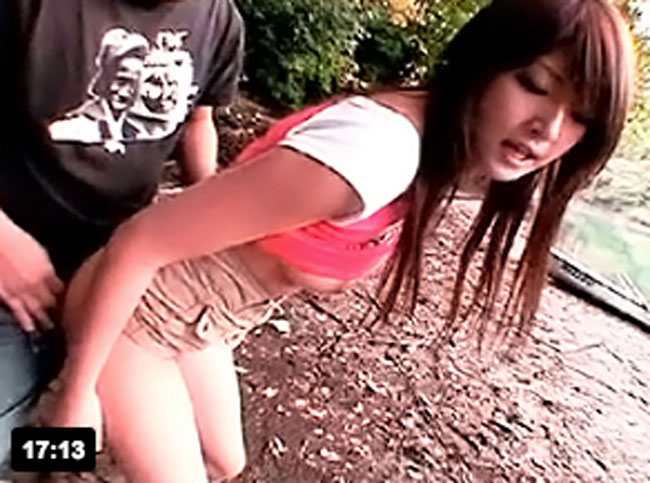 Design and features
I've managed to snoop around the member's page and saw a pretty simple layout. Simple in terms of design and the color schemes used. But navigational wise, it's very easy to take a quick tour from page to page. Menus are very visible and you'll never miss the search bar which is found in the uppermost part of the page. Featured videos are also posted, and I clicked one of those compact boxes and from there, information about the video was well written up which is commendable. As for the video quality, it varies from the 'meh' ones to as crisp and clear HD. I've watched several videos on this site and most of them are in great quality.
The cam guy probably doesn't have the time to set it up in HD. But that option is available when you stream it on this site. Currently, they have at least 400 videos with an average run time of 20 minutes each which are downloadable in an MP4 format. And as I've said earlier, video streaming is also available. As for those still shots enthusiasts, pictures are from screen caps and are downloadable as ZIP with nice quality and detail.
Girls and videos
Choosing what videos to watch was hard (as always for me) but I managed to pick a few. First off, I saw this video filmed inside a bus, where the girl was with around 5 corporately dressed men. The girl was pretty, in office attire and with boobies that were tightly fitted in her long sleeved shirt. They were already doing a threesome from the start of the video. They were situated at the back of the bus with the girl lying on her side while she was banging with one leg raised and reaching for the other guy's boner to give him some cock sucking. While both of her ends were filled, one guy was sucking on her tits while the others were just masturbating and even jizzed their cum on her tummy. Talk about being in a 'messy' situation there. The guy fucking her twat grabbed her by the arm and made her do a reverse cowgirl position.
One of the guys jumped on the seat and held her head for another round of fine fellatio. The girl wasn't able to concentrate with the blowjob as the pounding went hard and fast. A few more thrusts went on before the guy came and drizzled all his cum on her titties. But that didn't stop there. One of the men pulled her to stand up and made her to bend over to give her reddened pussy another round of boner. Like most of Japanese porn, the girl on the video was almost crying as she was quite exhausted but satisfied with all that she received. They guy was like a sex crazed maniac that fucked her hard and fast that made her body shook with every ram she gets. The girl finally squirted her own juice, but the dude just kept on going like an Energizer bunny until he reached climax.
Another video I watched was in some sort of a school's event where all are dressed in uniform and there are tents being put up. The girl was seen selling food stuffs to fellow guys. She then went to the back of one of the tents to get some more supplies when suddenly, one of the guys jumped right behind him and covered her mouth. The other hand of that maniac was busy unbuttoning her blouse and pulled down her bra afterward. The guy then licked and sucked her fully erect and puffy tits as she was bear hugged at the same time. When he's had enough of the boobs, he grabbed the girl's underwear and pulled it down to the knee and began finger fucking the girl's twat. Finger fucking was fast and hard that the girl glistened with cum in no time. The guy made sure that her pussy's real wet before he penetrated her from behind. The guy was a hungry for pussy pervert that fucking started rough as the girl was already crying as soon as her pussy rimmed that hard boner. They fucked in a standing position for quite a while that the girl can no longer stand that she bent over with arms reaching the ground. The guy pulled out his dick and reached for a chair. You can also see from the video that the girl was sitting on the ground in an exhausted manner. She was made to sit on the chair with legs spread eagled and fucked her some more. It was not long until the pervert came and squirted it in the girl's face.
Conclusion
What can I say? Since outdoor fucking is one of my fetishes and Japanese women are my preferred type, I would, therefore, conclude that this is a jaw dropping site where you can see these ladies from this part of the Orient do their lusty labor outside. With plenty of videos and images to choose from, not to mention their additional offering of bonus sites once a member, it's one of those porn sites that's hard to pass by.
We're not linking anymore to Public Sex Japan, visit OUTDOOR JP