PovAngels review
m4rc0f
PovAngels review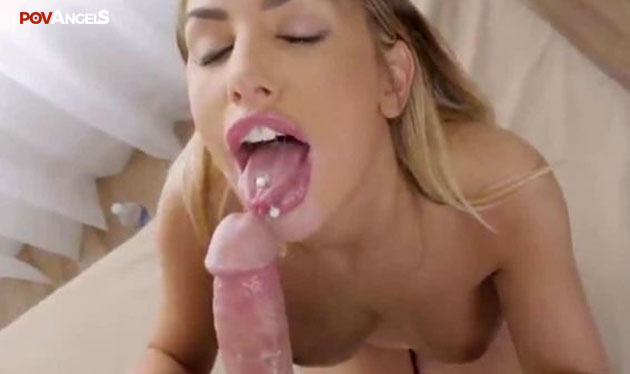 Positives
• hd videos • easy navigation
Negatives
• no comments • no matures
Site Overview
One of the finest hot gonzo porn sites to watch from the Stiffia Network, POVAngels will guarantee you a legit stiffy and a rather enjoyable time. This porn site trumps the most out there, since POVAngels will give you the delicious first person perspective you will not be getting from other prominent porn sites. In here, you will find horny girls who just cannot get enough of cocks as big as their faces. They love to spit on them, lick them, and gobble them down as if there is no tomorrow.
Of course, you will be seeing their lewd and obscene faces in a way that will make you feel that you are the one being done. The action does not stop there too, as you will also be watching these same ladies getting fucked by that same cock they just devoured. POVAngels was launched in December in 2016 and has niches that include POV Sex, blow jobs, and hardcore sex.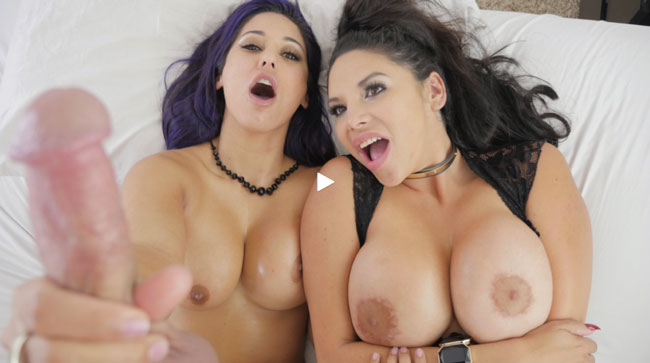 Design and features
POVAngels has a rather heavenly site design, perfect for the theme they are going for. Overall, the site looks like heaven because of its black and white color scheme, plus the girls are as angelic as can be when looking at them. The site's navigation is very helpful since it is both easy to understand and utilize. The site interface is nothing short of convenient as it is user friendly and beneficial on many accounts. When you log in here, you will notice how simple everything else is and that every single thing in here seems really organized and well kept. Browsing is easy peasy as you get various options to choose from when you want to skim through the content in here. You can use the pagination link found on the bottom part of the site, or you can always use the advanced search bar for a more precise way of scouring.
Despite the diminutive collection, you still get 10+ photo sets that you could check out. These photo sets contain around 290+ individual high resolution photos inside. You can check them out in your browser via slideshow or you can always go for the easy route and download the sets in zip files. Each photo has a dimension of 3000 x 2000 so that in itself is already a great thing. Despite getting full HD movies in here, you will not be able to put in comments or rate the videos at the moment. Maybe in a few months from now, they might add the feature so I am keeping my fingers crossed. The bonus sites do not come in until your first rebill but it is all worth it.
Girls and videos
POVAngels is what dreams are made of and that is exactly the case, especially if you are given a first person perspective of something you so carefully want right at the very instant, while watching angelic faced beauties sucking cock and getting penetrated by one. In here, lovely models that seem to vary by their ethnicity, love to devour cock after cock, and then to get fucked by it afterwards. Although you are not there physically, the way the site delivers it makes it feel like you are actually there, getting all the filthy, delicious blow jobs and fucking the girls into submission. The action here is hot and hardcore so you will love every minute of it.
There are around 15+ models in here that seem to be of European descent but since there are only little words said, I could not be too sure. The site name fits perfectly well with the brand of girls that are present in here since they look angelic as can be. They are so angelic looking that you would not expect them to be experts when it comes to devouring cock and taking it in them.
The site currently has 30+ videos and although the collection is quite lacking at the moment, it is also very understandable. The site has only been launched a few months ago and has yet to establish a huge content count. Nevertheless, their updates are happening every week and so the site's growth is going rather well. Each of the 30+ scenes lasts for at least 25 minutes and some last up to 30 minutes.
That is 25 to 30 minutes of point of view goodness. You can stream and download the scenes as much as you want because there is no limit to any. Streaming can be done via your browser as long as you have your embedded flash player updated recently. You can also download the scenes in MP4 format. No other formats are given but there might be in the future so watch out for it. One of the best things about this site is not just the 1920 x 1080 pixel resolution you get while streaming and saving your files, the scenes are also exclusive so you will not be finding it anywhere else at this point.
Conclusion
Man, oh man, how I love every bit of POVAngels and the goodness it brings to my screen. Not only do I feel at home in here, considering how much of a porn junkie I am, I actually feel like I am right there being given the proper and lewd blow job I deserve. These angelic ladies do not only pamper the audience with their lascivious gazes and busy tongues, they also love to get done by that same cock they just downed in their pretty little mouths.
Their pussies are just as tight, I assure you. The best thing about this place is that because the video qualities are phenomenally high definition, the videos and the images are both crisp and clear, making all the valuable details stand out. That makes your whole experience here way better than anywhere else. The updates are clearly done every week and there are more surprises than I ever imagined, not including the bonuses you get once you get a membership here.