OutInPublic review
m4rc0f
OutInPublic review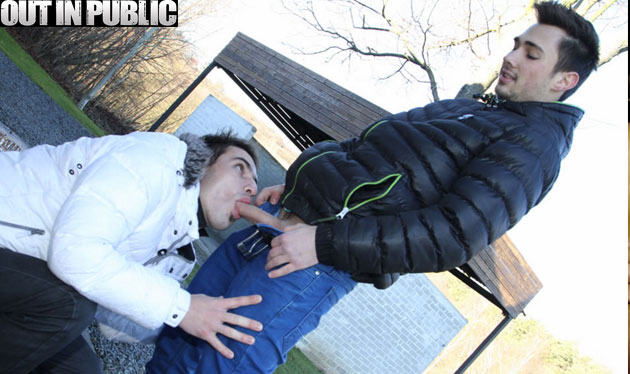 Positives
• outdoor scenes • hot gay models
Site Overview
Each individual has his own kinks when it comes to sex and whatnot. The thing is, it's a personal preference that makes our sexual inhibitions more gratifying. Take OutInPublic for instance – the title of the website itself is heaven for the adventurous, which is when it comes to sex. The website is home to mature videos that feature model-actors, getting nutted in random public places. And mind you… this is gay sex by the way. If you like this certain kind of kink, OutInPublic should be on your bookmarks. You want, cum shots? How about the good ol ass-drilling? Deepthroating, perhaps? OutInPublic has it all only you get to have it a lot more exciting. The clips on the website will surely get you hot and heavy, especially to those people who want their sex in broad daylight, of course, to get the full view of the whole thing.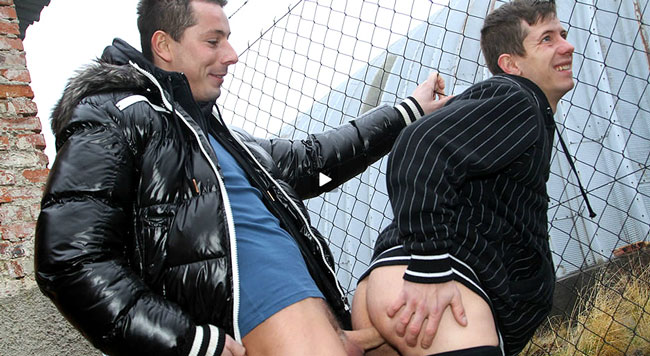 Design and features
Before gaining full content access to the multiple videos on the website, you are first going to encounter a page that gives you a hint of what you are about to see. The interface is quite simple; the website is nothing fancy. It has a black backdrop and there's a center image that features two men in quite a position. The texts are in white, but once you are ready to view the videos, do click the 'ENTER HERE' button, which is in bright yellow. There is also an option to exit the website just right below. Once you are directed to the website itself, you will see various clips of hot men and their huge junks on display. It is guaranteed that your anticipation will be heightened just by looking at the stills alone.
The videos are divided by what's LATEST and what's POPULAR. Newbies on the website can click either, which to get full OutInPublic entertainment. However, one can also join the website by signing up. Members on the website will get full access, as opposed to non-members having only limited access. One can avail of a trial membership for a very affordable price. The website is designed for visitors to get a glimpse of each video, the titles of which are quite catchy and would make you one want to click. Safety-wise, one doesn't have to worry. The website is guaranteed safe for browsing.
Guys and videos
To give you an idea of what's going on in OutInPublic, we'll give you a description of the actors/models. Performers on the website are either amateur or professionals. Gay scenes are awesome, since all of them are good looking and have well-built bodies; most of them have huge cocks as well. The performers, with a few exceptions, are mostly White or American-Hispanic. All are guaranteed down to kinky gay sex. Expect a lot of cum shots, groping, ass pounding, rimming… to cut it short, dudes getting off in public places. Fun times, so to speak. The scenes are mostly duo and threesome; most of them are hardcore. There's gay-gay sex, and gay-straight sex as well. There are also scenes in which a gay performer is convincing a straight male for sex in exchange for cash. Some scenes depict two dudes merely running into each other, all of a sudden deciding for a quick ass pounding. The money shots are awesome. You get a full view of thick, white cum on the face, ass, abdomen, thighs, and even a good creampie.
One of the best things in the videos is, the chance of these guys getting caught while getting hot in public makes it all the more exciting. Members who are logged in to the website can have full access to over 200+ videos. Not all are in HD, but it can be downloaded in MP4 or WMV formats. The website is also offering an option for videos to be downloaded in formats good for mobile devices, for increased viewing pleasure. Those who are keen on watching stills and pictures are also in for a treat. The website features hundreds of photos for each scene. One click and you can have access to multiple photos and even download it on your computer in a zip file. OutInPublic is part of the Big Daddy Network. This means that members of the website also get to have free access to twelve other websites affiliated with Big Daddy. So all in all, you actually don't have access to 200+ websites alone – videos from affiliated websites can also be viewed as per visitor request. One would not just leave OutInPublic without signing up, that's for sure, since you get more with the meager amount you paid for.
Conclusion
It is impossible not to be hooked with OutInPublic. This is easily one of the best porn sites on the web. The videos are all in good quality and you get to download them free of charge, that is if you are a member. The fact that OutInPublic has content that ignites fetish is also one good concept, given that a lot of people love to toy with the idea of getting off in public. Whether you want it in a car, at a parking lot, a public toilet, the park, someone else's house, OutInPublic has them all. You merely have to become a member in order to get the full access.
The website is regularly updated on a weekly basis, plus you can download four videos at once. That's more than one can take and is one good feature of the website. The reviews for OutInPublic are mostly positive. It is safe to say that those who have gone to the website have enjoyed their time. It doesn't even matter if you are into, straight sex only. Once you visit OutInPublic, you're sure to get off yourself as well. Good times, right?