OldYoungAnal review
m4rc0f
OldYoungAnal review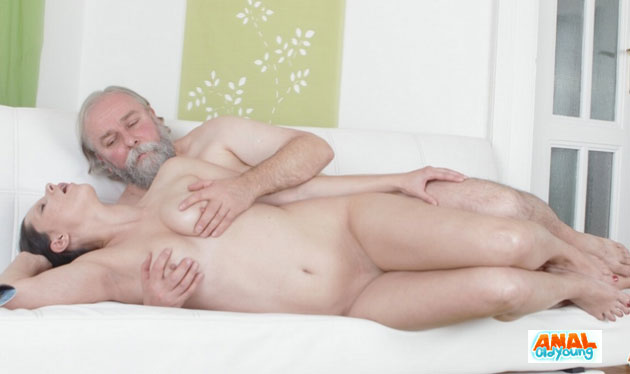 Positives
• anal sex videos • old men
Negatives
• no mature women • no softcore
Site Overview
Anal sex always leaves us with a tinge of excitement. This is the single porn niche that could never be beaten to death. The problem is one anal flick is never enough. Once you lay your eyes on a good fuck, you will instantly fall in love with the raunchiness. OldYoungAnal is a great adult site with great scenes in store for you. Launched in June 2013, the site has been in existence for a long time but never has it faltered in its promise of entertainment.
The site is the classic case of 'what you see is what you get! There are no disappointments that you will ever experience as far as this site is concerned.
The sex is hardcore, letting you know from the get-go that there is no place for softies here. All you have to do is resign yourself to the action that is offered here and you will be able to find great enjoyment at all times. Brought to you by the LongBuckNetwork, you will never want for more, especially because membership on OldYoungAnal gets you free access to 28 bonus sites that are all brought to you courtesy of the same network.
All of the content is exclusive here, therefore without full membership, you may not be able to enjoy all that the collection has in store for you. As the site's title suggest, the action features fresh faces getting down and dirty with mature men. They are kinky and clearly looking for new experience. They are not afraid to show their 'after' side.
Get ready to have some fun because there is no room for boredom on OldYoungAnal. This is the kind of anal sex that is certainly worth your while. Read on to find out what we have in store for you.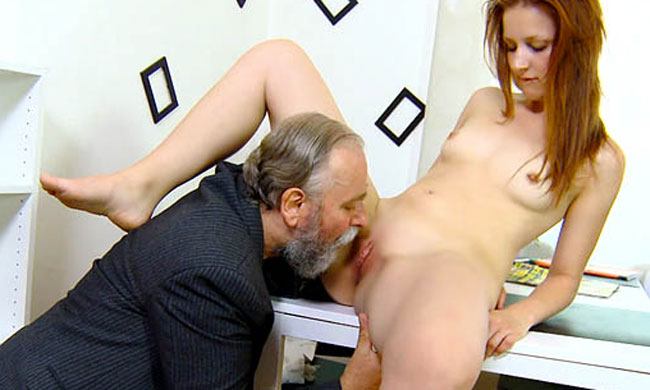 Design and features
Taking a tour through OldYoungAnal will make you feel like you died and went to heaven. Yes! It is that enticing! As on any other porn platform, the first videos that you will get to enjoy are the recently uploaded flicks. This lets you know that OldYoungAnal has an active update schedule. You can choose to explore the content systematically or randomly, either way, you will able to make the most of what is on offer for you.
Should you choose to scroll down the clean and organized members' area, you will also have the opportunity to check out the previously uploaded scenes as well as the model roster. It does not matter where your eyes land because excitement will get better of you. Even though the site does not have any category list, it still makes it super easy to maneuver, OldYoungAnal only has ten scenes. This may not sound like a lot but there is always one great upcoming scene that is profiled, also proving that you have nothing to worry about in terms of the site's growth. The site also comes with a link that gives you bonus access to all other 29 network sites.
This not only makes up for the shortage of scenes on OldYoungAnal but it also introduces you to a plethora of porn niches.
It is quite obvious that there is a lot to get through on tour but as a full member, you will get unlimited access.
When it comes to clarity, the flicks do not disappoint in any way. They can be streamed or downloaded in either 1080HD or MP4 format. The galleries are also a delight and can be downloaded as zip files.
Girls and videos
As already established, all of the models that you will get to enjoy in the collection are fresh faces. They are hornier than anyone you have ever seen but the best part lies in watching them get fulfillment. If you have a super sugar daddy fantasy then it is about time you explore it. This site will ensure that you get the fix that you need. All of your fantasies are about to come to life.
OldYoungAnal is a site that sticks to the script and does not deviate from the action that it promises you as you sign up. You can be certain that all of your moments of pleasure will never be the same again. The fact that the action is authentic is exciting because no pretenses take place here. The models are very beautiful and they will make you fall in love with the way they present themselves on screen. While their faces are tempting, their tight asses are truly the focus of the action. Some of them are getting fucked doggy style for the first time. However, they cherish each and every pleasurable moments. They are truly not afraid to try out new things.
Some of the scenes start off with some foreplay which includes fingering licking, sucking cock and others get right to the point and promise you the best of anal fucks. Either way, the pleasure that you will get here is quite incomparable. The model roster is made up of diverse girls including Russians, Europeans and many more. It is up to you to choose the kind of models that appeal the most for you to pick. A number of the men in question are just too old and you will be surprised to how they get the libido and energy that they use to make these girls cum. The encounter that you get here is truly satisfying.
Conclusion
OldYoungAnal is exactly what you need to make your life exciting. You will not run short of pleasurable moments as far as the content on the site is concerned. The models are fresh and excited to show off their new skills. Apart from that, you can learn a thing or two from the oldies. Who said anal sex was washed up? OldYoungAnal is one of those worthy porn sites. As far as quality is concerned, you will not have any complaints and in regards to quantity, it is evident that this is a growing collection.