NikitaVonJames review
m4rc0f
NikitaVonJames review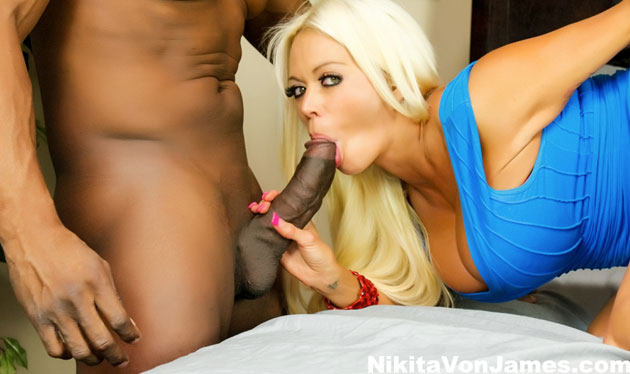 Positives
• hot pornstars • hd movies
Negatives
• no ebony girls • no softcore
Site Overview
Nowadays, Russia gets more and more popular, especially in the porn industry. Since the walls came down, and the Internet became a thing of everyday life, there are more and more Russian porn studios and porn stars appearing… and they are damned hot. There are actual porn-site empires living from the Russian porn factory's products, and Nikita Von James shows what happens when a girl decide to take her career to the next level. This gorgeous blonde has an amazing, tight body, two luscious boobs and such a sweet ass you wouldn't be able to decide to kiss it, lick it, fuck it or spank it while you fuck it. The website our NikitaVonJames review is about is her official page within the Puba network.
With this being said, let's dig a bit deeper. It looks like that Nikita's Puba-site launched in 2013, and it was updated quite regularly for over a year. Nowadays however, the site is more of an archive of that year's products, but it's still hot and well-worth watching. The videos are in good condition, and this girl is really good in everything she does. Though there doesn't seem to be any new content arriving, the site has one major advantage against the others: this content is fully exclusive, and the videos, along with the photos were created to be published on this site.
You can expect a whole lot more from the site however. The Puba calls itself a pornstar-network, and it lives up to the name, because there are only 10-12 niche or specialty sites, the rest of the network features the official and semi-official sites of different porn stars… and some big names also appear.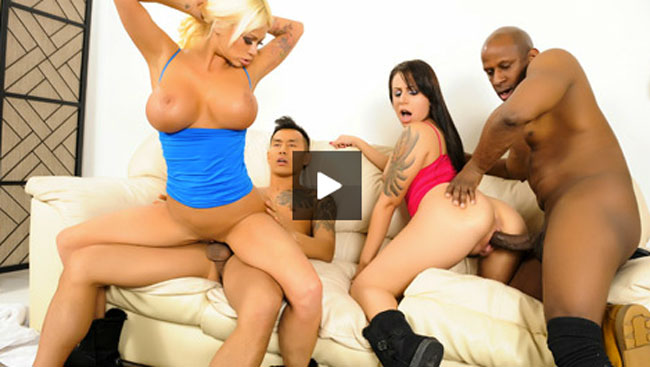 Design and features
The home page of the NikitaVonJames has everything you need to make a well-considered decision about whether joining or not. You can watch a simple, cut-together piece of video, serving as preview trailer of the site's content. There are lots of pictures listed throughout the page, so you can rest your eyes on some really hot photos. If you are interested in what the network has to offer, you can explore the list of included sites, and you may check the latest updates too.
When you open the NikitaVonJames's members' area, you will find it to be quite simple.
There is only a menu which may help you find your way around, but there isn't that much content for anything too advanced to be needed. Some ads are also placed in there, but that's not a big issue, you will focus on the content anyway.
With the daily download limit, you should pay attention to what you do. But, the actual state of the site shows that you can save everything without hitting the limit. There is usually one file to save. The in-browser playing is a good choice too, though you may have to let the player to buffer the video properly. Every photo set is downloadable too, they offer zip archives to save.
Girls and videos
As her name tells, Nikita Von James has Russian origin, which means that she is looking slightly different than your usual blonde pornstars. Nowadays she is mostly considered as a MILF, since she is well over 30. This, however doesn't mean she isn't gorgeous. To be perfect as she was in her 20s' she has gone through a cosmetic surgery, so her breasts are larger, fitter and her whole body is just tighter as ever. She is a natural blonde, with cute green eyes, and since she was born in Russia, she really has that kinky European impression about her. You will see this dangerous, learned woman taking on some of the largest cocks in the industry, as well as gets the best pussies to lick-kiss-finger. Though she is blonde, don't underestimate her, because she is cunning and she is a real stunner.
We don't know what made a girl with a degree in economy do porn, but fortunately she decided to do so, and now she is an idol we worship. On this site, you will find an exclusive hardcore collection, and you will see that Nikita really knows how to do good porn. Among her partner you can find another stunner, Tori Avano, and the male partners she works with are also recognized names in this arena like Nick Manning.
You will find here videos made by the highest possible standards. These scenes cover a bunch of hardcore niches, and the site offers you a fine collection. The camera work is really good, and the stages are all nicely done.
Sometimes it's only a couch, and the couple just starts fucking like crazy, but it's not uncommon when the star of the site is starring in some story-driven, yet hardcore porn. Like the in which Nikita takes on Nick Manning in a "Top Secretsky" mission – she plays the role of Russian secret agent, and Nick is her commander. The sex is heavy, and quite intense, and the whole scene has fun, yet sexy edge. The stages are always well-lit, and Nikita really seems to like to ride those large cocks she comes by. Also, there are a lot of exciting solo videos, which feature Nikita as she takes a shower and masturbates, and they provide you with some really sensual moments. If you want to know more about the actual videos, you may also find a bunch of BTS videos here too.
Conclusion
Nikita Von James is one hot cunt so much is true, and girls like her make us wonder what other wonders Mother Russia has in store for us… at least as far as the girls are concerned. The collection here may not be huge, but it's fully exclusive, and Nikita performs really well in lesbian and straight action too. Since the Puba-access is the main feature of being a member here, we urge you to join, and explore all of the hot pornstar-content of the network.
---
Looking for further info? Check these other porn review sites.