LesbianAss review
m4rc0f
LesbianAss review
Site Overview
Lesbianass is a completely female site. If you don't want to see any men in the videos you are watching this site prides itself on being 100 percent cock free. These girls are indulging in nothing but hot girl on girl action and they are inviting you to watch. Immediately what you see on this site is a listing of videos that gets you straight to the action that you want. A helpful description and several video stills makes it easier to make the choice on what to watch based on your preferences. The girls are sexy stars with names that you might remember and come back looking for again and again.
Lesbianass is hot, steamy, lesbian action done right. With over 5,000 scenes there's something for all lesbian lovers out there to get you exactly what you want with your lesbian experience. Actually the massive number of scenes will surely give you time after time of satisfying pleasure. Watch these girls pleasure each other in every sexy way imaginable and in turn get your pleasure handed to you as well. Lesbianass delivers in the most satisfying of ways.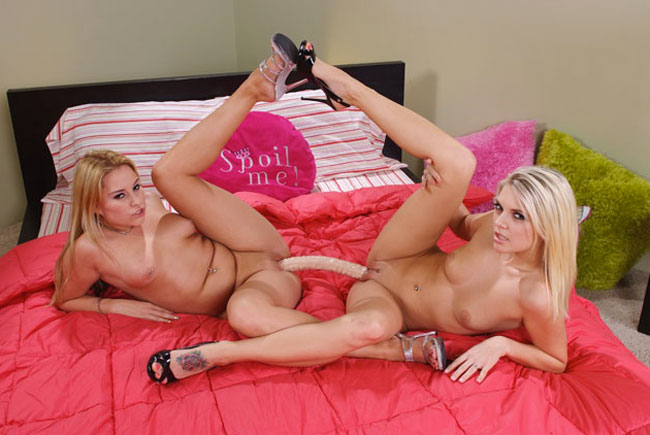 Design and features
The design of the page makes it easy for you to be able to get straight to the steamy lesbian action that you desire. Lesbianass gives you access to over 5,000 scenes, thousands of girls, and more than 15 different niches. All the videos are high quality HD videos so that you can expect to see the topmost quality when you do choose the video that you want to watch. Another great feature that you don't always see is that this site is optimized for mobile viewing. If you're on the go or maybe in a location where it is just more convenient to use your phone or tablet then Lesbianass will still provide for you.
This sort of feature really gives you limitless possibilities into the world of amazing lesbian sex. The page puts everything out there for you to see in an orderly and attractive manner. It promises lesbian action in high definition and it promises that there are no men anywhere to be found in these videos. These are two promises that the site makes good on and two really nice features when you are looking for pure lesbian action with hot girls eager to please one another as well as you as you watch them lavish attention upon each other's bodies.
Girls and videos
These girls are professionals. Sometimes you find sites with videos that are lacking because the girls in them are just not invested enough. These girls are truly here to give you just the experience you want and they are getting a quite pleasurable experience themselves in the meantime. Lesbianass tells you the names of all the girls in each video and gives you a brief but informing description of the videos themselves.
The girls are all attractive and all ready to burst if they don't give each other the pleasure they seek. Their pleasure is you pleasure. The videos are always HD and the highest of quality. Each one of them gives you over a half a minute of preview so that you know what you are about to embark upon. Clicking on the play button will automatically give you the reason why you should go ahead and get your membership so that you can enjoy each and every one of the features this site has to offer. Thousands of girls are waiting to show you just how good they can love each other.
This includes such names as Alexis Love, Sophie Moone, Crissy Moran, and Sophia Lynn. It's easy to give the videos a look and pick whatever satisfies you the most. With the sheer number of scenes available you can come back again and again for experience after experience with these sexy, horny ladies.
Conclusion
Lesbianass won't disappoint your hunger for lesbian action. You won't be disappointed in video quality or in the quality of the models either. The videos are all HD and very well filmed. The models are all respectable stars that know exactly what they are doing. It's their job to please each other and to please you as well. They have their jobs down to a sexy art. If you let these girls give you the pleasurable experience that you are looking for you won't be disappointed. One of the largest features that can't be forgotten is the fact that the site is one hundred percent mobile friendly. This does not always happen but it's a really good perk when it does.
This means that any internet connected device that you have at your fingertips can become a naughty catalyst for the lesbian action that you crave. If you're sitting at home in front of your computer thousands of hot lesbian scenes are just waiting to jump out onto the screen. However if you are on the go instead and want a discreet way to get your helping of lesbian action there are options there for you too. Maybe you are at home but you want to be somewhere a little more comfortable than sitting in front of the computer. You can take these eager sexy girls to bed with you and enjoy them on your cell phone or tablet just as easily as you can enjoy them on your computer.
The girls are top notch, the videos are the highest of quality, the design and layout is user friendly, and the content is one hundred percent lesbian. You get exactly what you can for with Lesbianass. You don't have to worry about anything except the steamy lesbian action that brought you to the site to begin with.
---
Looking for further info? Check these other porn review sites.