HustlerParodies review
m4rc0f
HustlerParodies review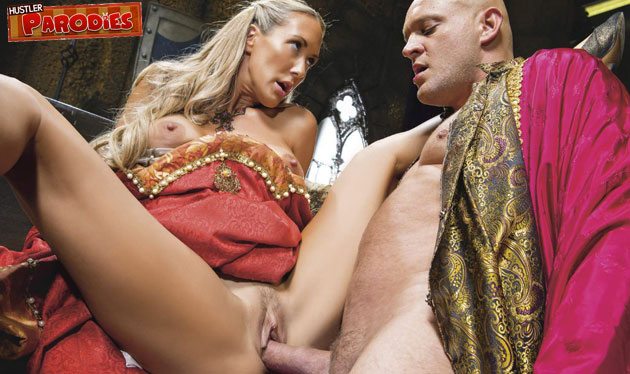 Positives
• hot fanny movies • hardcore content
Site Overview
Laughter as the best medicine has become one of the most popular sayings. It even gave birth to an apple a day keeps the doctors at bay. A lot of people also attest that sex is good for one's health and although this hasn't been proven, who doesn't want a healthy dose of bedroom action daily, right? Hustler, the known brand of porn products, has come up with not just one of the other but a mega dose of both fun and sex combined to create the HustlerParodies series of titillating titles and roll on the floor rib ticklers using a spin-off of the movie and TV series material. Here, you get to enjoy the best of both fun and fuck worlds.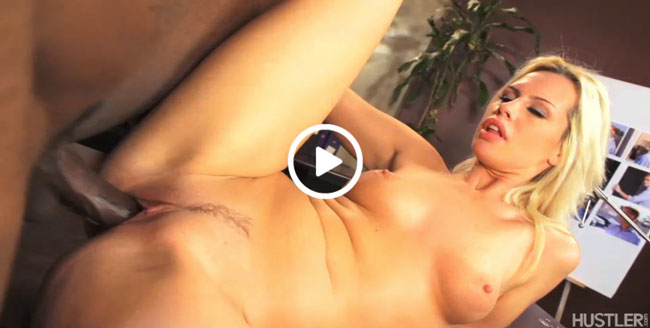 Design and features
Titles run from the classic take on the aged women on TV with "This ain't the Golden Girls." If it's the mafia and the mob that floats your boat there's "The Sopornos." Political thoughts turn dirty are available with "Republican Candidate Wife Swap." Everything becomes one hot and fun mess with HustlerParodies. The memories of all these well-liked cinematic masterpieces become part of a well-licked library right at your fingertips for a memorable handjob and bed inspiration. As you go through memory lane reminiscing what makes Die Hard, Avatar or the Smurfs become your well-used DVDs, through Hustler all the scenes take a sexual turn and become fodder for all imaginable poses and positions to arouse everyone's innermost earthy desires. While many other porn makers have tried to offer something very similar in their titles, Hustler has proven it's one of the more reliable ones in making the most of this comic material. They never fail from coming up with characters which are properly acted and in full costume if needed.
If Lexi Belle has to be blue in skin color, they make sure she comes fully fleshed out as Smurfette with all mouthwatering curves and horny disposition. That is how detail oriented Hustler has been with all their available vids. The production design and sets are carefully built to reflect the best parts of its counterpart movie or TV fare. Even the actors and actresses are picked well so that they resemble the popular celebrities in the original production. The dialogues are done to sound pretty much the same way too but now overloaded with sexual overtones to flip the other side of the slutty coin. Making it hardcore has always been the expertise of Hustler and this is very evident with the way they managed the camera work to flirt with the people you will eventually see in your private moments.
Even if you are not as familiar with the American pop culture, as the flicks are well-made you are in for a very filling and fulfilling good time alone or with your partner. All the hardcore scenes are well thought of and crafted that even without the association you will have a lot of good scenes to keep your hand busy. There are just way too many references for the Star Trek fans or the cult followers of the American Horror Story and even Game of Thrones so they can associate what's happening in the horny scenes that are parallel with what happened in the original one. Gags are all over that you end up laughing as you stroke your hard shaft up and down with the equally arousing moments involving the characters doing what they do best, keep you up and stiff where it matters most.
Girls and videos
Even the close up shots matter a lot not only to keep the story going but to build on the realness of what's happening on screen coming from its original material. The creativity of Hustler is the main context here. They really made exhaustive use of what they have in their hands, both literally and sexually. As they make fun of the serious movies and boob tube series they make sure that the quotient of dicks and pussies are present, sucking and fucking are all over and lesbian moments are also evident to keep the variety high and diverse. Members liken it to a role playing for adult fun or grown ups doing dress up moments to satisfy many fantasies in and out of the bedrooms. As the women open up, they bring in not just a flood of parodied storylines but a torrent of pussy juice to flood your screens and your filthy thoughts.
That is one great value to have. Formats of the vids run on MP4 and WMV formats which are available for downloads and Flash for streaming if that's what you require. Pictures are in high quality too so you can run the gallery into a slideshow. As Hustler takes efforts in making the website interface user-friendly and easily navigable browsing all contents are seamless and intuitive. Needless to say, as it is with Hustler the girls are all wow level and porn superstar materials. Popular names include Yuri Luv, Ana Foxxx and Lexi Belle. They are just three samples of the hundreds of exquisite women found on site.
Conclusion
Spinning the wheel of laughs and sex is now Hustler's expertise. Imagine what they have done through HustlerParodies in creating spoofs of the best and memorable movie and TV titles with slutty sauces all over. The story takes a sexual turn, characters give head and get laid in costumes, full production scale and in Oscar worthy moans and moments too. All the videos are well filmed and applause worthy and a great standing ovation from the viewers and dicks and pussies as well. If comedy with sex is a good dose of health, then we would all be hale and hearty.