HardcoreSmoothies review
m4rc0f
HardcoreSmoothies review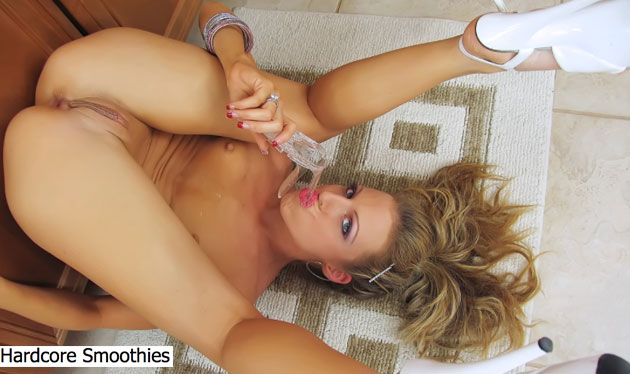 Positives
• great quality • squirting content
Negatives
• no couples • no mature
Site Overview
Top porn videos site to watch hot hardcore xxx action, HardcoreSmoothies has the hottest videos around. The site has exclusive videos that show hardcore anal and pussy smoothie actions. Members get to watch sexy chicks squirt and drink smoothies in captivating scenes. This site will benefit any anal and pussy sex lover, the lesbian, gay or straight guys and girls.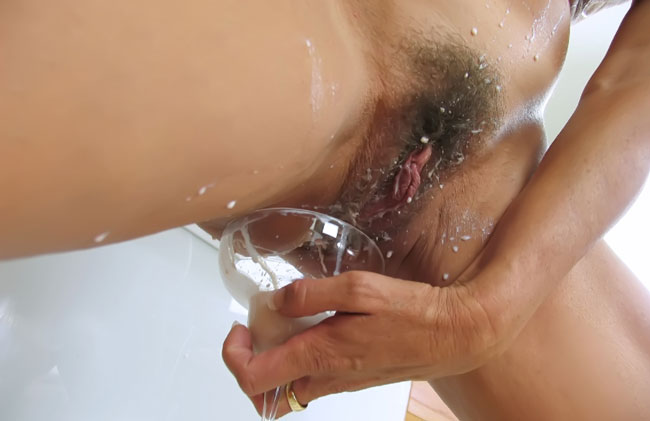 Design and features
This site has got a captivating design and layout; thanks to the professional touch by the team of web building experts. The site name design and logo is worth talking about. With the beautifully made clip art of an upward-pointing ass with smoothie fix to it, this site has given a spectacular interpretation of its content. The navigation is not left out, with the simple design of the site it is very easy for members to move through every option or services available on the site. 4 colors have been professionally combined to give a good match with pictures, videos and other actions that require a click on the main menu. With a two ways navigation pattern, members can have access to two different pages all linked together. The first page being the introduction page containing rules and regulations of the site, and the second page which you only get access to by clicking on the "enter" option at the centre of the first page.
The main services the site offers are found in the second page; that is, the hot videos and photos you are introduced to on the first page are located on this page. The videos and photos are arranged into different sections, which include hardcore smoothie, anal smoothie, pussy smoothie, smoothie squirting and smoothie squirting and drinking actions. The videos are arranged in 4 columns for members to easily choose their preferred videos or photos to watch. The videos and photos have their dates of upload attached to them along with comment and rating boxes. The best news here is that this site is compatible with mobile and PC devices.
Girls and videos
With a host of very sensational videos, HardcoreSmoothies is sure to thrill you with the hottest porn stars involved in smoothie blending, squirting and drinking. You will see hot chicks blend, pour, shake, squirt and drink smoothies from their anal and pussy empires. These videos and pictures will definitely get you turned on. With a expert selection of videos, the overall satisfaction and wild excitement of the members is achieved. The videos on this site are shot in HD cameras and are primarily in MP 4 format to ensure high picture quality and clarity. The photos are taken with high quality cameras with high resolution to give crystal clear pictures to the viewing pleasure of the audience.
All the captivating videos on this site run from a minimum of 6 minutes of length to up to 35 minutes of long duration. Whether long or short in length, these videos will get you jerking off at every passing scene. HardcoreSmoothies has a massive collection of videos and photos to keep members glued for as long as possible. Also, videos are constantly added to the list on a daily basis. This is an incredible achievement by this site in their quest to give members the highest level of sexual pleasure they can ever desire. Becoming a member on this network is easy; all you need to do is sign up to any of the membership plans you prefer. We have the 1 month membership plan, and the 3 months membership plan. Interested members can also sign up for a 1 day trial plan.
Conclusion
The site has an easy to navigate layout that gives members easy access to all the services the site offers. With a good color mix, the site ensures maximum clarity of videos, pictures and other options on the homepage. Get access to the largest gallery of hardcore smoothie porn videos in the xxx industry by signing up to a 1 month or 3 months membership plan.