GameForGay review
m4rc0f
GameForGay review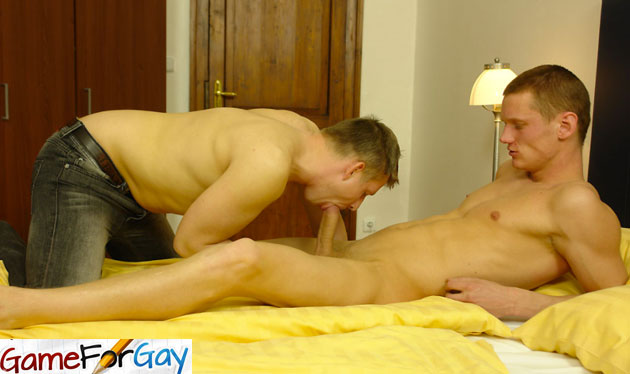 Positives
• horny guys • hd movies • download
Negatives
• no women • no softcore
Site Overview
One of the seductively sexy gay porn sites online, Game For Gay offers gay hardcore videos to the fans of the genre. Since its launching in 2012, Game For Gay continues to bring awesome challenges for these gay men to feature in these gay xxx scenes. The main point of these scenes is to seduce a straight man and convince him to do these challenges with our porn actor.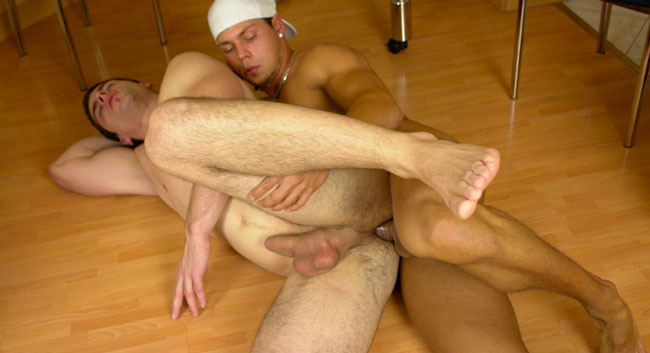 Design and features
Game For Gay has a nice website design. It has a sleek and clean layout that presents its contents in a very orderly manner. There is a free tour to convince you enough that the site is worth every buck you spent in your membership. The membership is also a swift and easy process. You won't be left hanging and frustrated getting through the forms and the entire payment process. There are pre-checked offers though so if you don't want to spend an extra buck, you have to look out for these pre-checked items before you checkout your order. On the other hand, these pre-checked offers also give you some other hardcore stuff that you might want to explore so it's not a bad idea after all.
In just a matter of minutes, you will then get your exclusive access to the entire site. Not to mention, you also have two bonus sites included in your membership, which you can access for free and without restrictions! Gay Snare and my BF Gay are two of the sites that you can find in the bonus contents. Each of these sites has its own theme but both still belongs to the gay porn site niche. The homepage of Game For Gay will welcome you with a large banner showing these gay men and some sample challenges that were assigned to them. These pictures alone will give you an idea how fun and exciting this site could be. It will keep you interested and wondering what kind of challenges will these horny gay men take on the next videos.
There are 17 videos and photo sets in the entire collection of the site. The videos approximately last for 30 minutes each while the photo sets contain around 450 pictures each. The photo sets do have quite a number of pictures of all the hardcore stuffs and poses that you can possibly think of. There are a bunch of poses that look similar to one another though. The photo section does not have a fancy slideshow panel, which allows you to view the photos hands-free, but it does not really matter. There are navigation buttons though that allow you to swipe to the left or to the right. Clicking the thumbnails will open a new tab to display the full size of the pictures. These photos are crisp and sharp with the 1200×800 resolution that they have. The images are professionally taken, with good lighting and little to no touchups. These photos can be downloaded in zip folders, which are usually 50MB in size.
The videos, on the other hand, are good quality videos too. You can find videos that are 192×1080, which are the largest that you can find in the entire collection. Next to it is the 768×432 resolution. Another one is 480×270, which is for mobile-optimized formats. This means to say that the videos are also available for mobile phones. The file format for this type of videos is MP4 while the regular ones are WMV file format. The videos can be streamed or downloaded, whichever you like. The site's flash player is of medium size with a smooth playback and five to ten seconds of buffer time. The player can be resized without losing the quality of the videos. The videos can also be downloaded fast and easy. WMV files are usually 1GB big.
Guys and videos
These gay men totally rock every video. They are not only up for hardcore sex but they are also up for every challenge thrown at them. You can see in the beginning of the videos that some guy talks to these porn stars and gives them their challenge, which these gay men obediently accomplish. These gays all come from Czech Republic, which explains their enthusiasm for hardcore sex. It also explains why these gays have those large dicks beneath those pants.
The main point of the challenge is to seduce a straight guy. Depending on their challenge, these gay men start hunting along the streets and in public places. Once they find their prospect, they approach it with confidence, talk with them and then you'll just be surprised to see them head off to a more private spot where they can do their thing.
If you cannot understand Czech, you might find it difficult to understand the conversation in the scenes because there are no subtitles. There are a few minutes in the scene where you can hear some English words most especially in the beginning of the videos where the producer instructs the actors what to do. However, I don't think it's a big deal because you can easily decipher through their body language. The hardcore stuffs that you can find here are not limited to deep-throat cocksucking, deep anal fucking and messy cumshots. Besides, it's always an interesting thing to see a straight guy agree to fuck with a gay man.
Conclusion
Game For Gay is an interesting site that you surely don't want to miss. The membership is just a cheap amount and you can already get a lot of hardcore gay videos that you can find in the collection and a lot of bonus videos in the partner sites: Gay Snare and My BF Gay. The website design is also flawless and neat. The quality of the videos and photos is excellent and you will surely have no regrets with it. These gay men will also make you horny and wet and you will cum in no time with their hardcore sex videos.
The site is no longer update. Try this one: MASKURBATE