CzechCouples review
m4rc0f
CzechCouples review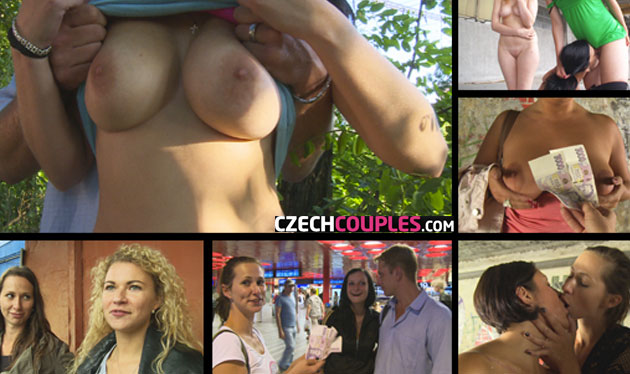 Positives
• real amateur • exclusive content
Site Overview
Bringing you the best from the Czech, this adult site tests its members on aspects of money, fidelity and emotions. For a good payout, many couples decide to fuck right on the streets. The hardcore porn on the site is of a perverted nature. While it's hard to imagine that couples will be willing to do naughty things on camera just by being stopped on the street, but on Czech Couples anything goes! There are many public sex sites all over the internet but this one is spectacularly different. The action happens right there and then. Most of the couples that are caught on camera exhibit a lot of sexual passion.
No wonder such as an upcoming site has caused a big fuss! So you get the message, their tagline is 'real couples having real sex'. The site mostly features pairs of couples who are getting down and dirty. There are plenty of sex scenes that comprise of pussy eating, boob sucking, deep throat sex and a mouthful of blowjobs. The exclusive content features the best of the Czech Cash Network. If you feel the need to explore, there are 26 bonus sites that are included with membership. Professionally put together, there is little to no advertising on the site. Members can fully enjoy wall to wall sex scenes without any interruptions.
There is no other site that will give you the quality of amateur sex that Czech couples does. Membership of Czech Couples has many other benefits. As many amateur porn sites offers content in average DVD quality, Czech Couples focuses on the best HD quality. This means that you can enjoy the movies without missing a minute of the action. Czech Couples has been put together to ensure that its members have a good time.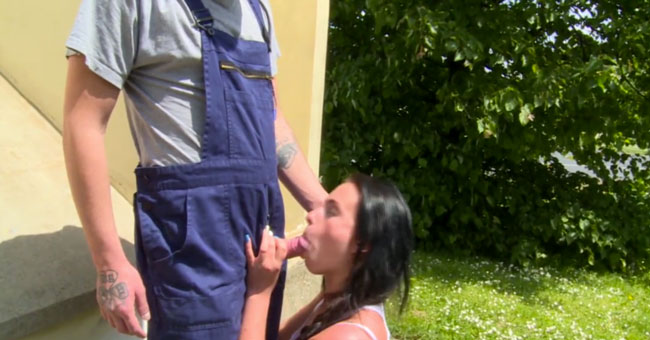 Design and features
Czech Couples is laid out as simply as a professional amateur site could be. Logging into the site leads you to the intro page. For full members, it is easy to choose the links, beauties and couples that would entertain you. The growing site is well arranged and ensures that your experience is a highly pleasant one. The user interface is friendly as can be; only containing the information and images that are relevant to the touring experience.
The easiness of navigation makes Czech Couples tempting for many porn lovers. The biggest reason as to why the site is easy to navigate may be because of the fact that it does not have an abundance of movies. However, you can take advantage of the bonus site links to source out more content. Members can also get a good viewing of interviews that motivate the public displays of affection. The content does not only focus on straight couples, there are a few scenes that have thrown lesbians into the mix.
The level of perversion on the site makes Czech Couples stand out from any other similar adult site. The free tour area will show you close ups of the action that you will be previewed to when you become a member. While the movies have a clear description of what is going on, unfortunately, they are not stamped with upload dates. Even so, this is not a concern as you will be lost in all the cock and pussy action that the site subjects you to. Browsing these pages is a pleasant experience.
Girls and videos
The excitement that comes with Czech Couples models is hard to ignore. There is no doubt that they are out to prove that they are the 'baddest' chicks in the game. Although a good salary may be enough motivation for the models to indulge in public sex, most of them are just horny beauties that are glad to have gotten a chance for a good cum relief. Needless to say, they find themselves in the right place at right time. They are often open to the idea of having foursomes and spreading their pussies' wide open for their boyfriends and husbands to devour them with pleasure. The models are unafraid and take the challenge of getting an orgasm on the street head on.
They bring good diversity to Czech Couples with their desire for passion. Most of them are redheads and brunettes with only a few numbers of blonds to be seen. They get down behind walls, in the park and even by the bus stop. Due to the unpredictability of the content, you can coach a good glimpse of tattoos, bald pussies well-shaped bushes, big boobs, and asses. They use their tongues to pleasure their pussies and the big hard cocks that are desperately begging to penetrate them. There are instances where men get the foursome of their lives by pairing up with lesbian couples.
This means that they have three pussies to pleasure. There is nothing more pleasant than watching the couples have an orgasm and scream in pleasure. The movies have titles such as 'Curly Vixen and a Serviceman' and 'Shy Czech Seniors Couple'. Catch the drift? The titles are based on behaviors and physical attributes. The movies can be streamed on a flash player and downloaded in more than one format. This certainly guarantees of the best HD playback versions. There may be no pictures to guy on but given the quality of dedicated to ensuring that the best kind of action is provided for ensuring that the best action is provided for your enjoyment. The overpowering emotion is what makes the content on Czech Couples memorable.
Conclusion
Put together in a professional way, Czech Couples gives their open take of what the freedom of sex should be. There are bonus sites to give members a good flow of content despite of the lack of a large amount of content that is offered on the site. You will certainly enjoy all the high definition movies, do a lot of jerking off and have an unlimited amount of fun as soon as you dwell in this pool of lust.
This web page has been canceled, check out more hot czech girls xxx sites.