AnalAngels review
m4rc0f
AnalAngels review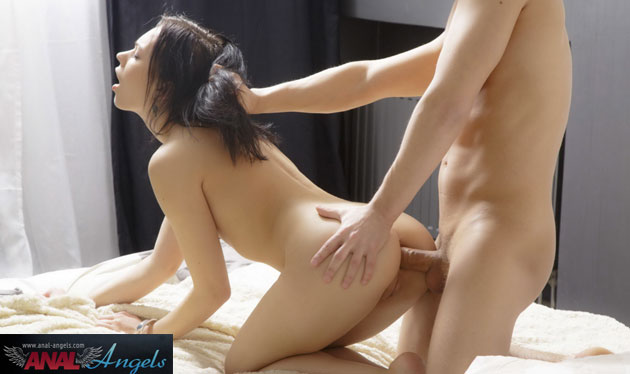 Positives
• hot anal sex • 100% exclusive content
Site Overview
Most dudes want to have some good sex and spear their meaty cocks into the girl's tight ass' hole. It is great because men prefer to take over a woman's body. Some people (mostly women) would say that anal sex is disgusting because such technique is associated with homosexuals. Whatever your preference may be, anal sex is indeed pleasurable for both men and women. However, even an average dick can do real damage to someone's virgin ass' hole. You don't have to be so anxious when fucking an angel looking bitch at her ass. In fact, this is what the AnalAngels is good at.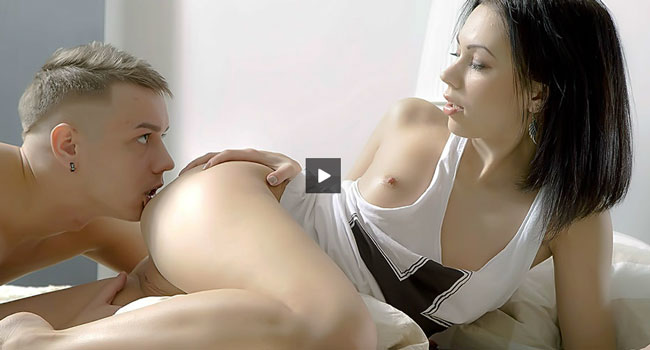 Design and features
All of the models are willing and determined to have their ass' holes punctured. Nothing is more delightful when you hear an innocent looking angel-liked girl squeal because of mixture feeling of bewilderment and pleasure. As the site promised, there are plenty of fresh cuties having their tight balloon knots despoiled in a very sophisticated unspeakable ass fuck techniques. The site offers 4,255 porn videos featuring fresh cuties that have never been fucked before at their asses. There are a total of 1182 models and thousands and thousands of photos that will certainly satisfy you. Most of the girls are Russians and Europeans with jaw dropping bodies, long-legged figure, natural size boobs, and gorgeously attractive. Aside from anal sex, there will be masturbating, blowjobs, pussy licking, ass licking, ass fingering and dildos in their asses. AnalAngels videos are available for streaming at Windows, iOS, and Androids. As for the design of the site, it is pretty much simple and straightforward. The theme and colors compliment to each other that emphasize the images. At the top of the homepage, you can find the main menu that provides the latest lists of videos. It has a wonderful interface and includes navigation bar for better exploration. Thanks to the navigation bar that includes a certain checklist of the latest porn films, I never find myself confused when exploring the site. The AnalAngels holds an advanced search option where you can simply spot your favorite models and scenes quicker. It makes my browsing experience easy and comfortable. In fact, it allows me to filter my research by the names of the models, the title of the scenes, from the latest down to their archives, and sex positions. Becoming a member allows you to get access to 40+ bonus sites including updates. Unlike the typical premium porn sites that feature a lot of perks in order to entice horny people, the 40+ bonus sites and updates are pretty much it. However, when it comes to the quality, sex scenes, and beauties, these all makes your money's worth.
Girls and videos
You have four choices of video formats and these are Windows Media Player for high-quality and sounds, MKV (Matroska Multimedia Container) or Flash player for medium quality and compatible video formats with mobile devices such as androids and smartphones. If you want a quick streaming or download, it is highly recommended to use embedded flash. Each scene is provided with a good description including the name of the models. In fact, the site's descriptions are very informative that covers all the details of the videos. There is also a user commenting option that allows you to tell something about the videos you have just watched. Also, you can rate the models and the episode similar to Redtube. When it comes to the production, the scenes are rougher compared with what I've seen on numerous porn sites. The qualities are properly flourished than the average porn films. At my own view, the lightings are great, the editing is good and most of the scenes are sensual and sophisticated that makes my dick erected. By the way, there is also a forum page where users can discuss their ultimate fantasy porn stars, feedbacks or talk about their sex lives Most of the girls are cuties and innocent looking as well. Plus, you most of their boobs are somewhat premature that makes them hotter and sizzling. There are lots of models to choose from and they are all look great such as Ema, Peggy, Aliya, Kani, Stephanie, and Anjelica. The site also includes lesbians ass fuck if you prefer a girl to girl scene. Benta has a hot, sexy, firm, long-legged cutie. What makes her stand out among others is her beautiful curly hair. With her age, I was surprised that she is really good at blowjobs. What's amazing about Benta is her smile. She knows how to flirt in front of the camera and she never forgets to smile from time to time even though her ass is drilled by a huge cock. Aside from ass fuck, you will see her jerking off and lots of sex scenes with her partner Timo. Camila has a picture perfect face. Such an angel looking like her, you can't believe that she is able to fuck with two horny rascals. You'll see her toying her dildo, masturbate, and ass fucks. Most of her videos are threesome, lesbo, and dildos. I guess she really likes her dildo very much. She has a total of 14 videos and 2198 pictures available at AnalAngels.
Conclusion
If you want to stick your dick into your girlfriend's ass but you don't know where to start, then this could be the perfect place for you. Consider to put AnalAngels at the top of your to-do list. Indeed, that site has a few to offer when it comes to bonus and perks but, as a standalone site, every single cent of your hard earned money brings you a lot of pleasurable profits. It is a good investment for all.
---
Looking for further info? Check these other porn review sites.