21Eroticanal review
m4rc0f
21Eroticanal review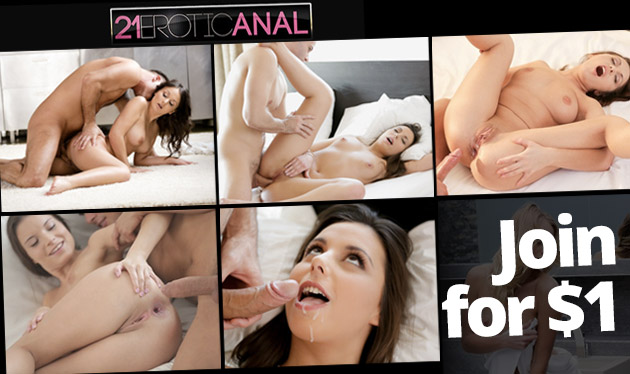 Positives
• top models • hd anal videos
Negatives
• no deepthroat • no matures
Site Overview
Some women don't really like their men to pound their asses when making love. While, lots of dudes loves to do that badly. But, who says that anal sex can't be loving or sensual? The 21EroticAnal will prove to each and every one that ass fucking is pleasurable and sensual both for men and women.
If you are looking for the best anal sex that looks decent and loving, the site can be your perfect spot. Instead of some bitch getting pounded by a big dude with a big cock, the site brings you ass fucking in the most beautiful and decent way. What's more is that all the models are decent looking and not those bitches found on the streets. It's not going to be nasty but rather lovely.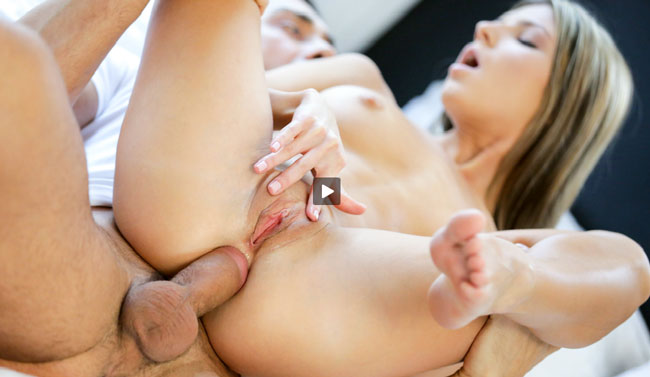 Design and features
As the name implies, I wsa really expecting that the site features nasty ass fucking. But I was wrong. It seems that all the models are really having fun and enjoy their sensual experiences. The videos are presented in thumbnails which make my exploration easy. The films are well organized in four different categories. You can choose from fresh girls who will get your ass fucked for the very first time, insanely hot chicks and nasty girls get fucked on their asses, anal sex obsession, and blowjobs. There are several videos to choose from with about 25 minutes each available for download and streaming. You can watch the videos in embedded formats like Windows Media Player, MPEG and IOS/PSP.
There are also over than 11 galleries with 200 pictures each ready to be downloaded in zip format. The site is a part of a large network and there are plenty of menus to choose which made me overwhelmed that moment. I managed to ignore them first and try to focus on my assessment. If you snub these navigational gadgets, then your browsing experience will be easy as a piece of cake. You can get the latest videos by simply clicking the recently added button. Most anal sex scenes are not crude and not downright raw but rather intense and sensual.
You might be thinking that since it is a porn site that features anal sex, you are going to see fast paced ass fuck. However, all the scenes are slow and sensual with tenderness and passion for sex. Moreover, the lightings and editing are great including the images and quality of art. When it comes to the design, the color theme compromises the videos and images. The pink, black and light black, helps the photographs to be emphasized. As a member, you will get daily updates from over than 50 porn sites. You can get unlimited streaming and downloads of HD quality. There are also bonus sites and lots of perks.
Girls and videos
I was impressed that the scenes are available from multiple formats. You can watch them on streaming or download both in 720p and 1080 high definition MPEG-4. The lightings, editing, and camera work are superb. But, keep in mind that there are some scenes available in their archive in lower resolution. Another thing that is good about the site is the download time. You can get videos as much as you want with impressive download speeds. It is really fast even during peak hours. As for the girls, most of them are gorgeously beautiful. You'll see lots of blonde beauties and hot brunettes as well. They are really attractive with picture perfect faces. Their pussies are shaved, their bodies are hot and sizzling, tight asses and best of all sexy armpits.
The site encourages their members to like or dislike the videos they recently watched just like what Facebook's features. I really love watching Ariel Temple when flirting. Her partner is a biker dude that really has the passion for bikes. Arial lured him by stripping her clothes off on a big bike. As a rough badass dude like him, I was surprised that he can be gentle and tender with Ariel's ass. As beautiful and innocent looking like her, she truly deserved an ass fuck that is pleasurable. The scene features love making on the bike to the bed. The sex scenes are decent with much kissing scene and sensual body touches. The dude shows his love from behind gently, softly but surely.
There will be anal sex, blow jobs, and the all-time favorite of horny dude's the cum on the face. Storehouses will never be the same with farmer girl Mona. The love scene will be at the outdoor and she barely can hold her tight shorts because she is so turned on by her partner. She eagerly waits for his dude until the guy makes love with her ass' hole nice and dearly. The guy's cock is huge by the way but he manages to do it so gently. There will be lots of sensual scenes occur at the outdoor and that's so cool. The scene includes anal fuck, blowjobs, pussy licking, sensual breast touching and licking, ball sucking and, of course, facial cum. One thing I noticed when watching several scenes is that there is lack of dialogues and lots of actions. But who cares? It's just a stylistic point! If you prefer to watch tender and softcore sex scenes, the site is enjoyable.
Conclusion
You'll definitely enjoy your porn watching experience as much as I do. I really enjoy the slow and sensual making. This is quite helpful for those dudes that did not try the ass fuck before with their girl. It is worth giving a try of spending my time checking and exploring the site. You can make the most of your time by visiting other bonus sites, but, the site is more than enough to fulfill your love making sensual pleasure for the rest of the night.
---
Looking for further info? Check these other porn review sites.