ZebraGirls review
m4rc0f
ZebraGirls review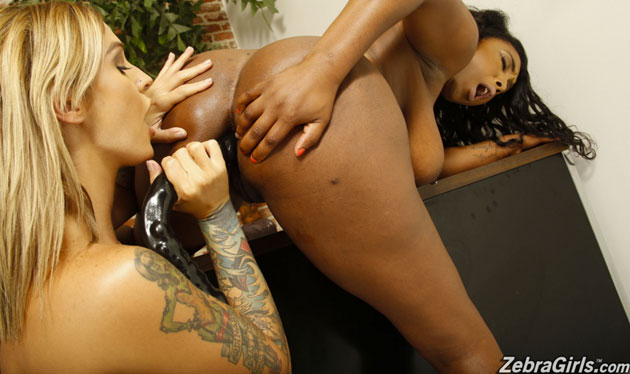 Positives
• real lesbain • hardcore interracial videos
Site Overview
Lesbian sex is quite exciting, especially if there is a nice mix of colors. In case you like hardcore sex, and you also enjoy watching cute girls going through a fun time with each other, the ZebraGirls have some good stuff in store for you. Let's see some background information about the ZebraGirls. It looks like that the site was launched during 2011, and it started as a site of the DogfartNetwork. Today it's still part of this hot network. The dates of the content show that there are weekly updates, though it seems that the counts are not really changing the content might be rotated, or they remove the oldest flicks and add new instead. Since the site is a member of the DogfartNetwork, it offers a large bonus for you: a full network access.
When you start browsing through this outstanding collection, you will certainly notice that there are several hardcore porn pages in the network. The DogfartNetwork is quite proud of its collection of heavy hardcore interracial porn videos, and if you like that kind of action, you will certainly appreciate this compilation. Every video ever shot by the studio who made them for the network are exclusive, and there isn't much chance for you to find them on other sites, or outside the DogfartNetwork. With more than 20 years of experience behind it, this studio and its network are producing high quality, and really juicy interracial porn videos.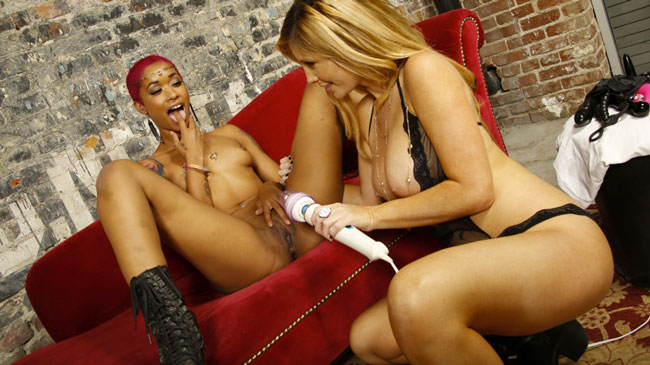 Design and features
The tour has a neat feature: you can browse the collection and the models' database freely. Also, if you want, you can watch preview trailers for the videos. The site's design is cute, and the color theme fits perfectly the hard nature of these scenes. Fortunately, the tour makes it evident what you can expect once you are in: hardcore lesbian sex of mixed couples, and a full network access. As you log in, you will notice that the tour page's simplicity is consistent with the members' zone. This way, browsing through the content will be quite easy. You can find a search field, where you can scan through all sites with the criteria given by you.
Under this, you can find the link to the models' index, your favorites, and there are quick-links to the included sites. You will see that there are several viewing options for the videos. You could enjoy the scene as full ones in the browser, using the embedded Flash-player the site provides. If you want, you can save the videos in their full length, or you can save them cut into clips. The site offers two quality settings, and the files are mostly WMVs. You can find here actual photo sets, offering you nice resolution, and a zip format is available too.
Girls and videos
It's true that the DogfartNetwork has some nasty sites, but you can hardly find anything more exciting than Black and White girls going through some sweet and hardcore lesbian love. This site has a large, growing collection of hot lesbian porn videos, where every couple and group is mixed. The chicks you can see in these videos are all professionals, and as you might expect, they all perform really nicely. The high performance of the girls is something that will make you want to be a girl, and get a girlfriend from another race. As you would expect, there are two major ethnicities that rule this site: the Black cuties and their Caucasian counterparts. If you prefer mainstream porn rather than heavy, you may recognize some of the Caucasian models, while those who like interracial and ethnic sex will find the Black models quite familiar. The models' list isn't only varied because the girls have different skin color, but also because their body types are quite different.
For example, among the Black chicks, you can find naturally large ones big booty and big breasts, but their body is tight and cute. The Caucasian models are either the skinny types from the 20-something ages, or they are those hot MILFs you can find in mainstream porn: they usually have tight body, and two big fake breasts. The videos here are mostly scripted, and they feature some really juicy stuff. As you may already know, interracial sex is a heavy hardcore niche, but it seems that interracial lesbian sex is much more accepted than straight sex. Fortunately, the girls here are not shy, so they show that they know exactly what the other girl needs. Since it's studio-made porn, the quality of the pictures, and of the sex is quite good. When you start browsing through these scenes, you will see that these girls are doing everything that they can to make the other cum.
And it works the other way around too. In some cases there is a submissive and dominator relationship, but don't worry, these are not BDSM videos. There are some heavy things in them however, because these girls are not going easy on one another. These scenes aren't only about kissing and licking: in almost all cases there are big dildos at play, and the girls are really going to get some hard pounding. You will surely enjoy these videos, especially if you are tired of the soft pink-clouded lesbian videos that the web is rich with.
Conclusion
The scenes of the ZebraGirls are plain sexy, and the girls are really putting on an excellent show. They teas each other, and then make the other one scream with pleasure. Since every video here is exclusive, you won't really have a chance to find them anywhere else. What's the best about these scenes is that they are all offering you hard sex, and some really amazing picture quality, along with regular updates. However, it can't be mentioned enough: the site grants you access to a whole bunch of extra sites – in fact, the whole DogfartNetwork is yours to browse.