XXXSophia review
m4rc0f
XXXSophia review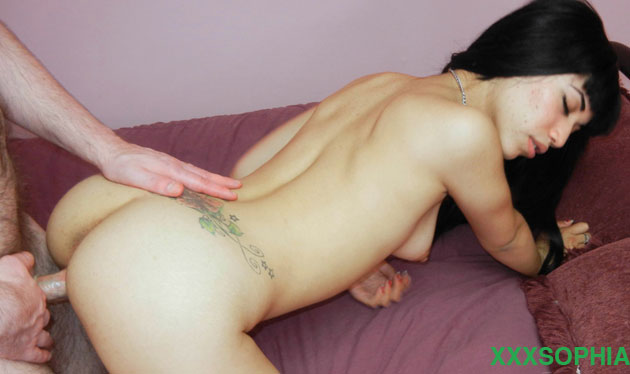 Positives
• great quality • interracial videos • live shows
Site Overview
What happens when you take a horny Venezuelan to the wild world of New Jersey? The answer: Sophia. Have you heard of this new pornstar taking the internet one dirty porn video at a time? If you just love Latina pornstars then you will surely love this beauty. But we will talk about her later. For now, let us focus on her porn site first – the website that we are going to review today. The porn site that we are going dedicate this review to is even named after her, XXXSophia. It is part of the wide porn network, Chick Pass, and you will be happy to know that signing up for this porn site entails your access to dozens of porn sites more. Allow us to explain further. Chick Pass is actually a wide umbrella network of different porn networks, namely Chick Pass Amateurs, Chick Pass Pornstars, and Chick Pass International. Not only that, it is also affiliated with other porn networks such as TAC Amateurs, Nymphos Network, and JupaMan's Amateur Sites. And we all know what happens when different porn networks come together, right? Yes, you have guessed it already. By simply signing up for the XXXSophia porn site, you will already gain access to all of the other porn sites within these mentioned networks, which guarantees hundreds (even thousands) of hours of non-stop porn videos and photo viewing. We are talking about unlimited streaming and downloading of videos through these networks' fast servers all in the price of just one membership. Isn't that amazing? This is by far one of the most widespread membership perks that we have seen in a while because usually you'll only get access to the porn sites of a single network. But with XXXSophia, you will get access to a huge family of networks that are still growing. No wonder they have been named by Rabbits Reviews as "Amateur Site of the Year". Now we know that you are already interested in knowing the membership details. Don't worry we won't keep you waiting much longer, and no, it is not as expensive as you think. It is still in the price of one porn site premium membership. There are three types of membership plans available: thirty days, ninety days, and one year. There is also a trial membership offer as well that lasts for 2 days – too short to explore the entire web of networks but enough to take a look further into the XXXSophia porn site and its perks.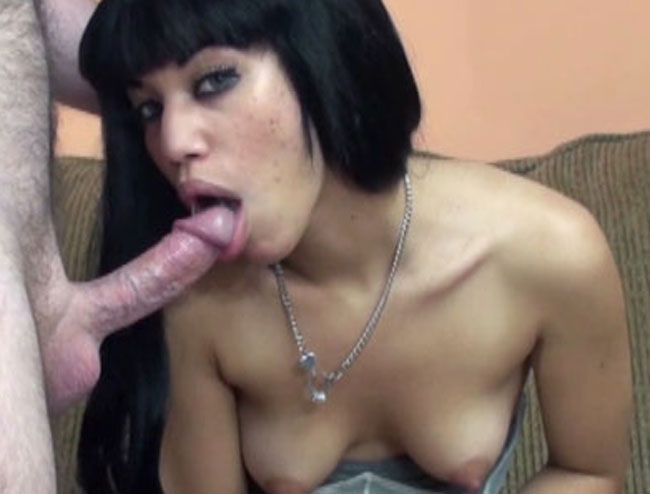 Design and features
The website design is very simple and it doesn't seek to take away from the beauty of the gorgeous Latina that is featured in it. Its background is pale rose color, with maroon accents. Upon landing on the homepage, the first thing that you are going to see is the welcome banner. It includes a short description of the XXXSophia porn site along with some picture of Sophia herself, getting fucked and performing a blowjob. Below the banner is the navigation of the site which is pretty helpful because it already contains the links to all the pages that you will ever think of taking a look at, which are: the categories, videos, photos, network sites, and more. Under the navigation bar, you will also get to read a short description of Sophia herself. And then after, you will see the thumbnails of her latest and most popular videos already. These thumbnails are great because it is big enough to see the particular scene being featured – it is a screenshot of the most action-filled scene in the video. Aside from the image, you will also learn the title of the video. The title will already give you some information on what is going to happen and what you can expect like "Latina slut Sophia gets fucked from behind", which is obviously a video pertaining to either doggy style or anal action. Scrolling down, you will also get to see other groups of thumbnails, this time, they are the most recent videos from the other sites within the network. Finally, below all of the thumbnails are the links to some of the other sites that you may visit as a premium member (though of course we still recommend that you visit the network page because not all links are listed here).
Girls and videos
And now, let us move on to talk about the wonder of the porn site, XXXSophia – none other than the Latina hottie Sophia herself! We are absolutely crazy about her: her sun-kissed skin, her alluring dark hair, and her mysterious doll-like eyes. Everything about her looks like a dream. She is not too tall, her height only goes more than a couple of inches above five feet. But her body is well-proportioned with the vital stats of 34B-25-35, truly a total bombshell as described in the porn site itself. As for the videos, everything that you will ever find within this site will be all about her, obviously. This is the reason why it is definitely a plus when you join when you have fallen in lust with her. However, every once in a while (especially during scenes that involve hot girl-on-girl action) she will invite some of her other famous pornstar friends and make a video with them so you can expect to see other Chick Pass pornstars here in her site as well.
Conclusion
Overall, this porn site is perfect for the following: first, if you really love Sophia. If you don't then you should still consider signing up for membership because there are other porn sites here dedicated to other famous pornstars. Second, if you would want to be part of one of the biggest web of porn networks online. Surely one can find one or two (and even more) favorite sites among the porn sites that you will be able to gain full access to.