XxxShades review
m4rc0f
XxxShades review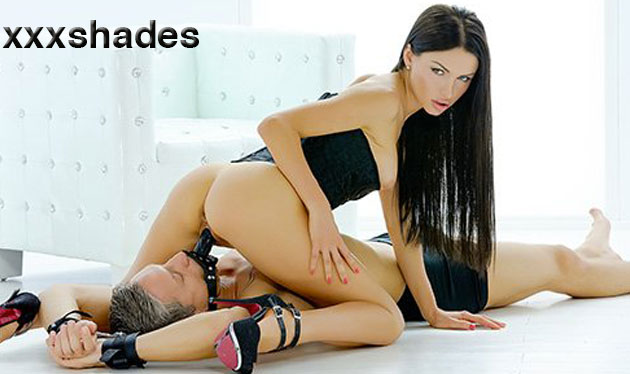 Positives
• hd movies • exclusive content
Negatives
• no asian • no hardcore
Site Overview
Top kinky European porn site is the XXXShades of the PorndoePremium network. It has hardcore videos for you, covering all kinds of sexy fantasies. The XXXShades has HD European porn (Full-HD, actually). You can watch these hot videos in your browser, and if what you get isn't enough, you should check out the network sites! Many more European porn videos than what you might expect are there!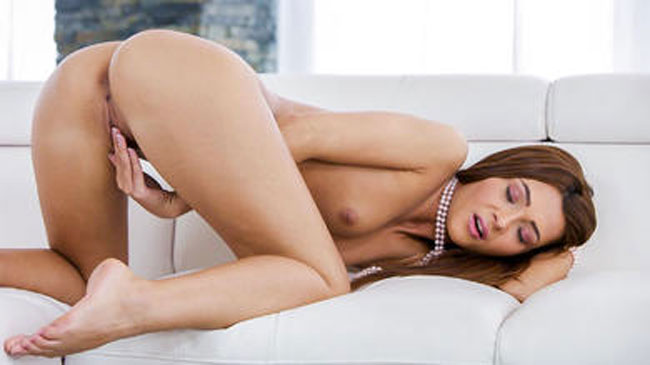 Design and features
Last year, many changes took place in the world. The US got a new president, VR porn sites arose all over the Internet, and the PorndoePremium network launched a new site. This site is called XXXShades (probably reference to the book, or the movie), and it's awesome! When you open this site, you will find an advanced, handsome portal on your screen. You can see from the first moment that there are some really fine porn videos here and that the quality is great. You should familiarize with the layout because that's what you are going to see in the members' area too. We have to say, the hardcore videos here are truly fascinating, but you have to watch them in the browser mostly. There is a daily limit for regular users: with a normal membership, you get to download only three videos a day. Streaming is not limited, and if you are picky, you just need to save the ones you really love. You have the option to upgrade to VIP membership, which grants real unlimited access. As a normal member of the XXXShades, you gain access to the normal hardcore sites of the PorndoePremium network.
This grants you access to a huge collection of 1,100+ scenes. With a VIP membership, you get a few more, super-exclusive porn sites, with 4K videos. The XXXShades updates weekly, while the network has daily updates – they add more than one scene and photo set each day. This new network really hops to the top, and it's one of the finest providers of kinky European porn.
Regarding the site navigation, it's quite simple: the content is tagged, and you can select either category, or you can simply enter your queries in the search field. The models all have a short bio, and on their page, you can find their videos listed, with the channels (the network sites) they have videos in. The videos come in Full-HD. By this we actually mean it: the basic resolution at which the videos are shot is 1080p. Streaming and downloading are both possible, and both options grant you this neat quality. Also, for 4K videos, you can upgrade to be a VIP and access U-HD videos on the VIP sites. There are photo galleries too, they offer you a view of the action from other angles. The XXXShades is mobile friendly.
Girls and videos
There are only professionals in the videos of the XXXShades. Some of them have only one or two scenes done with this company, while others have some really crazy numbers to show. It doesn't really matter, the main thing you have to keep mind is that they are pros, and everything they do is done with their full consent. A greatly varied models' database is featured on the XXXShades (by its own), but the real greatness is the overall variety of the models featured throughout the network sites! You are going to find here girls from different countries, and from different age-ranges too. Those who like to watch as hot fresh chicks get banged hard, whether they are Czech, French or Spanish, will love the chicks of this network. Also, there are MILFs and matures too, so if that's the type of woman you love, you are going to feel quite lucky and happy! We must say, we were quite amazed about how many cute girls and sexy matures are featured on these network sites, and in the videos of the XXXShades series itself. Since the girls are all pros, they do all kinds of nasty things, including any kinky stuff too.
On the XXXShades (and throughout the whole PornDoe Premium network), you can access only professional videos. These are all quite long scenes with full stories and sexy events. There are only hardcore things happening in the videos, and if you are here for softcore, you couldn't be at a worse place for that. These scenes are all written and captured in professional manners. Just as the models perform to their very best. You are going to find here some sexy fantasies. For example, there is a story which is a self-induced cuckold story: the guy volunteered to watch his wife getting banged because he gets turned on by that. There are a lot more interesting videos: some take place in offices, others are in the great outdoors, however, most videos feature indoors sex. There will be anal sex, double penetration, deepthroat sucking, and of course, a lot of mainstream pounding with the hot models getting what they had come! The videos are quite good in length too: they take 25-30 minutes to be fully played.
Conclusion
The XXXShades is a hot porn site, with some really juicy content. We really enjoyed browsing through its collection, and the great quality really warmed our heart. Full-HD hardcore videos aren't too hard to find today, but in this amount, it's still quite rare. So, you don't have to worry about quality, and as far as quantity is concerned, that's great too. When it comes to hard sex, you are going to enjoy these sites' offerings. The PorndoePremium is a great network of hardcore sites, and the content on these sites is simply amazing.