XxxAtWork review
m4rc0f
XxxAtWork review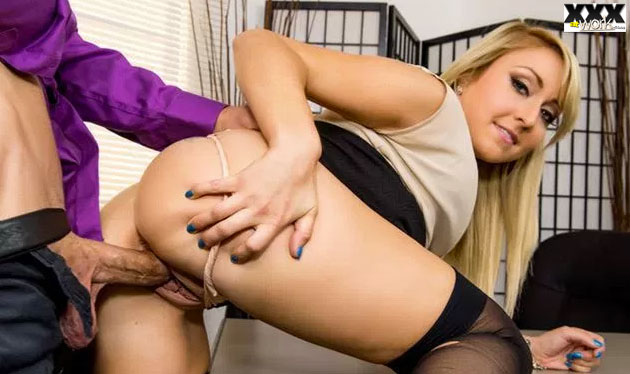 Positives
• hardcore videos • exclusive content
Negatives
• no frequent update
Site Overview
One of the best things about becoming an adult and being part of society's workforce is the sight of lovely women in equally lovely clothes! I mean, who couldn't resist looking at these beautiful ladies donning their ever so tight clothes and super kinky lace lingerie that's almost peeking out from their short skirts. Seeing that bum all wrapped up real nice in those cashmere pants just makes you want to reach out and touch that glorious ass, right? Clothes make a girl irresistible and incredibly sexy and that urge to see them without it grows ever stronger.
So what better way to enjoy this kink but by seeing it in action here at XXXatwork! Watch as these girls clothes get ripped from their bodies and still look ever so charming and fuckable. The site where one by one, these girls get bent over their boss' desks or get thrown onto that executive chair for the sexy times!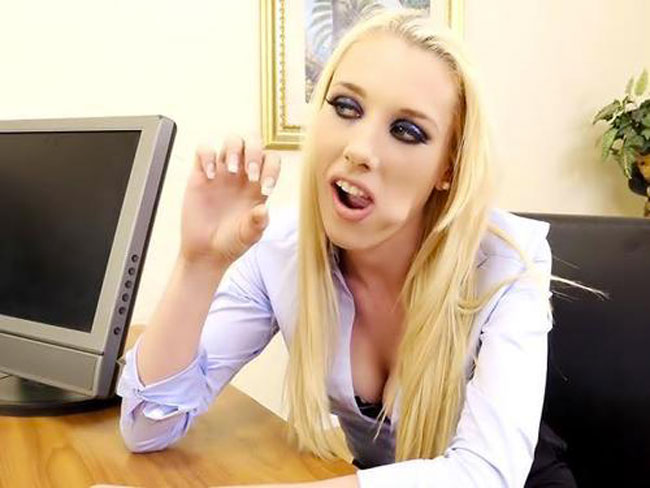 Design and features
Since the adult site's specialty is fucking at the workplace, the design of the site is reminiscent of this. It is sleek enough to look at but deep within lies a punch that slowly creeps into your thighs and leaving you hot and horny. XXXatwork showcases their videos pretty well with the design of each video showcasing preview photos as a nice perk. The girls' names are plastered on the top loud and proud, and the pictures depicted are of them in their revealing moment where they're almost teasing you to click that watch button.
A key feature of the site is the fact that its risqué acts are performed at the most proper places you can think of. Your boss' room isn't exactly the place you'd want to fuck, but this website makes it look like it was meant just for that.
The site is part of Wankz that is known to bring out quality videos so anything that comes out of XXXatWork is a piece that will be more than enough to satiate your inner wildness. Since this website is with Wankz, these videos are readily available on mobile as well so you can take your favorite workplace sexy time videos anywhere, anytime.
Girls and videos
These girls want The D so bad that they're literally screaming and begging to get fucked. Take them to your magic tower where the sex and kinks are all there. In the land where all their dreams of getting pumped full by your mystic staff are always a reality. You can't resist their tasty lips as they torment you with the end of their fingertips lovingly, teasing you to the brink of bursting from your jeans. These girls will make you want to rock your body in tune with theirs, as you will probably rock your hard cock into your hand almost as if the girls themselves are giving you the best handjob you will ever have.
Let's talk about the girls one by one now, shall we? First up, we have the darling JC Simpson with those legs that seem to go on forever. This blonde girl looks great in that tight dress of hers as the situation she's in calls for a good and heavy fuck. Watch as she slowly gets into the groove of things from the moment she takes off that tight dress to that second she decides to let that grown dick fill her little pussy. Sexy positions abound, JC Simpson sure knows how to work hard. Then there's Jordana James the cutie with the extremely hot body! Watch as she rocks that figure in a tight suit and racy lace stockings. She's all propped up on a leather executive chair ready to get pounced on. So have that dick of your hard and ready because this girl is going to take more than what you think you have to offer.
Conclusion
Girls are the reason why boys have become who they are today. No matter what the reason is, may it be because they have given the boys a new perspective physically, emotionally or spiritually or heck even just because these girls have shown the boys what it's like to be with someone of the opposite sex. Girls tend to mature a lot quicker than guys so when a girl starts showing these signs of growing up, they mature in such a great way. And in growing up you find yourself developing more feelings for these girls for all the bossy and mature nature that they become.
And in that developed feeling, you realize that you would also be in a position where you and this mature woman come close to trying out all the risqué things you both want in your life- even to the point of doing it at a proper well-mannered area like the workplace. In the event that you, as a responsible adult, come to the decision that working your butt off to get the best sex of your life as a reward, you would then realize that it is definitely more worth than you had originally thought. This is how you would end up thinking once you have been drawn into XXXatWork.
It seeps in deep within your subconscious that you can't seem to see the blurry line between reality and fantasy. I mean, sex at the office is more a dream than anything but it can be done and this site just makes you feel like it can happen any day now for you, too. Think what you will, but to me, that seems like a great idea and I am all up for it. Become a part of XXXatWork and you will be dragged into that realm of thought in no time. Trust me, it's worth it.