XlGirls review
m4rc0f
XlGirls review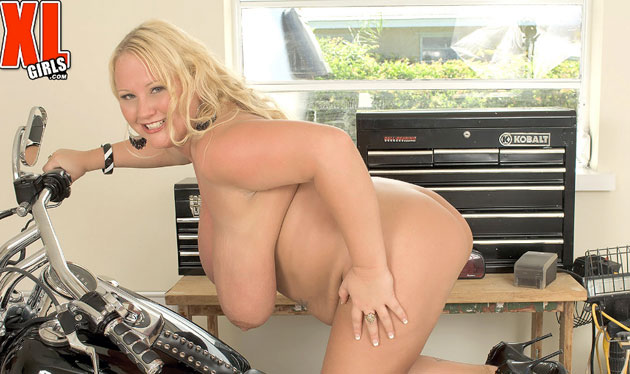 Positives
• hd videos • frequent updates
Site Overview
The XLGirls launched in 2000, and during the past decade it has been updated regularly, and it offers the members a truly fine selection of hardcore pornography. Originally published on DVDs, part of the collection may look familiar, but as times changed, the folks at the Score Group realized that it's time to go on a head-on assault in the adult entertainment industry. In the name of this, they created this site, and started to produce videos and photos, all offering a really fine experience to us all. Those who enjoy watching hardcore sex should pay attention, as the XLGirls has several benefits. First and foremost, you gain access to its collection which is quite awesome on its own account.
Over 1,000 videos and 2,700 photo galleries are offered for your viewing excitement. But the Score Group decided to offer more, and reward your loyalty: you can pick another Score-site for free every month. There are big boobs, matures (from the 40-70 range), leg-fetish and a lot more on the company's sites. If you are not a crazy porn lover, you won't get through the updating collection of the XL Girls too soon, so check those sites and see if they interest you. Those who are looking for hardcore porn should pay the sites' list a visit. We should also mention the fact that everything here is exclusive, only some of the content is available on DVDs – but those are also Score-releases.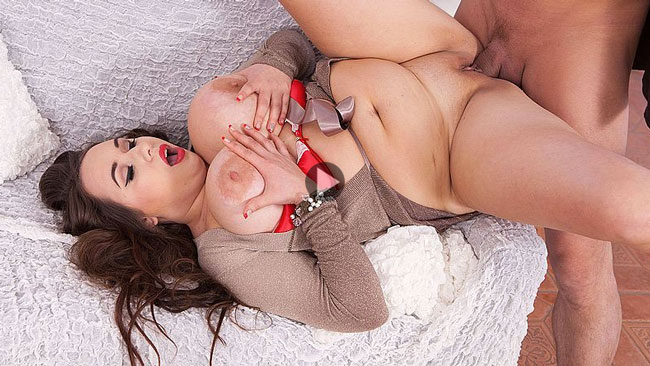 Design and features
The XLGirls will make you happy, though the website isn't much of a hit. You are going to find on the home page a bunch of pictures and stuff, but at least you can get some insight: there are preview videos, and you can browse the models too. What you will see inside is nearly the same, only a few menu options change, and you get a model-search tool at your disposal. It's not much, but it will be enough. We really loved the long descriptions they wrote for the scenes, but a categories tags or something like that would have been good to implement. You can get to the store and the site-list from the menu, apart from these options, you get the regular stuff: models' index and videos' list.
Every video has its own page, where you can find the download options and the embedded player. There is some additional information too, such as model's name, ratings, upload time and a description. You will be able to download the videos as full scenes, or if you prefer to watch only part of the action, there are clips too. The recent videos offer HD resolution too, in MP4 format. The streaming is dynamic, from HD to SD you can set it to your preferences. The photo galleries contain 60-70 stills, mostly HQ digital shots – multiple zip files are available.
Girls and videos
You may probably get the idea of what kind of girls you could expect from this site: there are big, XL-sized hotties. They have large breasts and large ass, consisting mostly of fat, and there are layers of fat on their body too. We know that you love this type of girls, and we have nothing against that, and to be honest we must say that these hotties are truly hot when they engage their man in sexually explicit scenarios. Most models of the XLGirls are amateurs, but don't worry, there are returning women too who shoot a scene now and then, thus building their portfolio and offering you something different every time. And there are new faces appearing regularly, so there is a truly varied collection for you to enjoy. We found mostly fresh models here, but if you remain a long-time member, you can add sites to your account which has older ladies (including BBWs too) for you, so you can live your fantasies fully. There are longtime members among the models, like Jennica Lynn, who is a fine BBW, though she isn't from the very big type. You can see here in several videos and on hundreds of photos. She first appeared at the studio in 2013, and she has returned many times in 2013-2015. Jennica haven't shot any videos since last year, but we believe that she is going to come back for more.
Everything has been shot by the Score Group's crew, and they are going to show you what they mean by porn. The older videos are more amateurish, but the recent flicks offer everything you might expect from a professional video: good lighting, different angles and fine sound. The stages are neat, and while the old videos have a home-made feeling too, the new ones shout of studio-made nature. This website isn't a modeling portal. Almost every video here covers several niches, including the hardcore ones too. You are going to love these scenes, we are sure about them, and fortunately, there are sexy photos of these sexy ladies, so you can see them doing solo things too. The bigger they are the more eager they are going to be, and this is totally true for the girls of the XLGirls – their performance is really good, and they show off their skills whenever they get the chance.
Conclusion
Well, this XLGirls website isn't exactly a softcore porn site, so if you just wanted to watch big girls showing their body, then you are at the wrong place. However, those who are not into that, and were rather looking for some fun hardcore videos will feel like they are at home. The videos here are sexy, hardcore, and these XL girls are really giving you the excitement you seek. When the girls of the site are getting down they are doing it big way, and the men they are having fun with always leaves satisfy. It's a bit kinky, but it's truly exciting, so we believe that you should give this site a shot in the future.
---
Looking for further info? Check these other porn review sites.