WhoreLore review
m4rc0f
WhoreLore review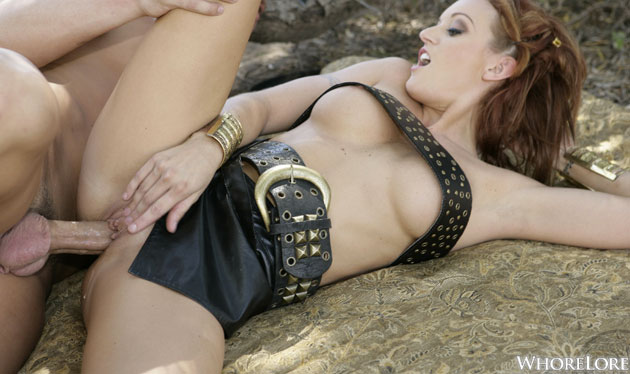 Positives
• high quality videos • exclusive content
Site Overview
The WhoreLore features a short series of hardcore fantasy-porn videos, where elves, dwarves and men are fucking their way to glory. This collection isn't big, but these videos are really exciting, and the sex in them is really juicy. A professionally created porn series become available to you as you join the site, and though it has been discontinued, it's a really exciting collection. You can find these videos if you look for a World of Warcraft porn parody, because they are commonly known as the series of World of Whorecraft.

Though there are no new episodes, these long movies are quite satisfying, and they are very good to watch. This is a Western interpretation of things you can see in hentai movies, and as you start watching them, you will see that there is great effort in them. They even have sword duels and battles, and though everyone here is a porn star, they do some nice acting… but don't expect Hollywood-level plays.
This portal is presented to you by the LordsOfPorn, and if you find this content catchy, but not enough, you should also consider the other benefits of being a member here. When you join the WhoreLore, you will find a large network that backs it up and makes it worthy to join. There are 15 additional sites included in your membership, all covering hardcore porn, and each of them has a main niche to cover. Among the sites, you can find one with gangbangs, while another focuses on the pornstars TTBoy. You may also enjoy Latinas, Asians and Blacks doing the nasty in scenes of the dedicated sites, and if you like ethnic porn you might want to check to portal with Mexican cuties.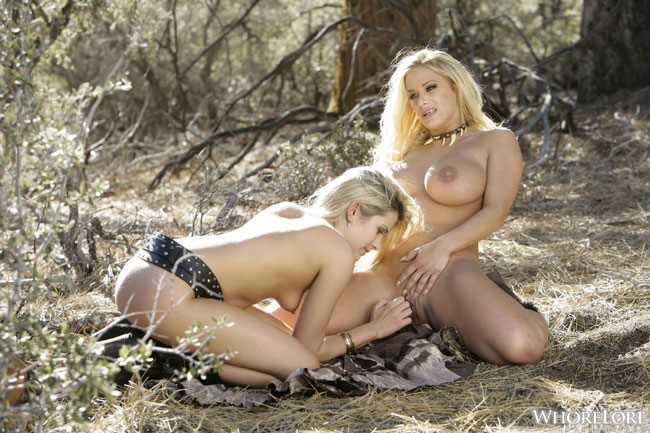 Design and features
The site looks like a fantasy card game's home page, but here the girls are true and their magical mouth and pussy are working for real. You can take a look at all episodes of the series, by clicking on the link on the two sides of the 'book'. There is one trailer to enjoy which you can reach after clicking on the Preview button on the top.
You don't have to think much about joining, especially if you take in account the hot fantasy content and the pile of bonuses you get. Once you made it to the members' area, you can start exploring. The main menu is useful, and since there isn't much content filtering and searching isn't featured.
You can choose a site of the network from the dropdown, thus changing the list you browse. There are two options for you: watch the videos in the browser, or save them to your hard drive. Since it's a somewhat old DVD content, the quality isn't the best, and there is hardly any difference between the Flash stream and the downloadable MP4s or WMVs.The photo galleries feature actual photo shots, and though the resolution varies, they usually look better than expected.
Girls and videos
The WhoreLore is a really fine, and quite sexy series. It features some very nice girls, and the videos all have hard sex in them. The videos are not done from a too big budget, but they are nicely shot, the costumes are good, and the girls are real fuck-dolls. You will find here porn stars performing, and though not all of them are "hall-of-famers" they really put everything into it. You can find here mostly Caucasians, but they are always wearing make-up, and some are dressed to look like elves, trolls, demons and vampires. It's really hot. There are a few Asian hotties taking on the enemy, but that's all the ethnic variety you get here. As far as we were able to see, the models are mostly natural beauties, thus they are fitting the medieval environment of these fantasy-porn videos. Some of them have tattoos, but we can forgive them for that – warriors have to look tough. The models seem to come from the 25-35 years old range, so you can expect to see here some hot shapes with natural curves all over. The male actors are also doing their best, and some of them are known in the industry, and they are often starring high-budget movies too.
So, the WhoreLore is a series of videos. There is a storyline, which arches through the episodes, and it expands as the story goes forward. It's the usual good against evil story, but here the evil is threatening to destroy the Whores – and without them, life would be dull and nearly non-existent. So, the heroes and heroines are gathering to face the evil, and they fuck, their way to glory. There are 10 episodes of the WhoreLore, and unfortunately, the story isn't finished. But, the existing episodes are long, and really hot. Every scene is scripted, shot carefully, and we have to say that the costumes and make-ups are pretty awesome. The girls look sexy in those armors, and if you like fantasy or fantasy-themed games, then these videos will prove to be some really prime jerking material. As far as the heaviness of the sex is concerned, you will find out quite soon that it's real hardcore. Since it takes place in different environment (forest, lake-side, dungeon, halls, etc.) the videos are all different. Mostly vanilla, vagina penetration takes place, but there are some rougher scenes, with exciting deepthroat and there is even a lesbian scene with really rough sex.
Conclusion
As far as this site is concerned, we suggest you to give it a try. Due to the fun story and the quite good acting, these videos are not just sexy and hardcore, but they are good to watch on a rainy afternoon. With the network access and the low membership fee it's a nice deal, and the included sites' content is also hot. So grab some chips or popcorn and have fun, though wash your hands before you touch yourself if you don't want to feel some salt on your cock
This website has been deleted, check more good fetish paid porn sites!