WhiteBbwPreferBlack review
m4rc0f
WhiteBbwPreferBlack review
Positives
• ebony cocks • exclusive content
Site Overview
There are claims in the porn industry that Caucasians like Black cocks, only they don't dare to do porn with them, because it's still a debated topic, and many brick-head fool finds it outrageous. Now, if you don't mind, we would like to introduce you a porn site, which will make you horny and fill you with desire for some big, beautiful women… or for a Black guy's cock, you know what you prefer. The WhiteBBWPreferBlack is an outrageous website as it provides the members with hardcore porn videos, coming from a quite kinky type: Black guys are fucking Caucasian BBWs, and both parties like to enjoy it pretty much. You may have already heard of this portal, but we believe that you are reading this with no prior knowledge of the WhiteBBWPreferBlack. And it's not a problem, because it has a weird history. According to our findings, the site is run by the Remedy Entertainment LLC., which isn't a widely known company. They launched a bunch of website during 2011-2012, though some of them may have been launched earlier. Never mind that though.
It seems the WhiteBBWPreferBlack is one of the latest sites, it has been online since 2011. The site claims to have monthly updates, and it's hard to detect if it still stands. Let's say that there might be new content, but if not, the site offers enough to keep you interested for at least month. Now, there are also other websites you are going to gain access to. Those will grant you some really neat porn, and you are going to love it in case you are looking for: BBWs, interracial sex, and Black on Black ethnic porn. The network has exclusive content, so if you feel you are interested, you should give it a shot.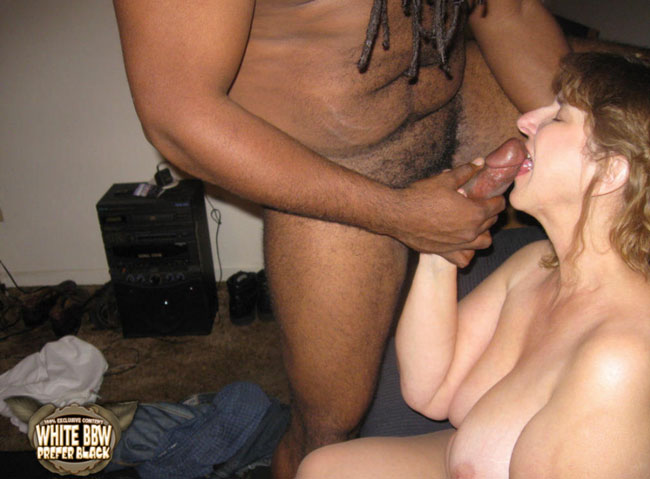 Design and features
As we opened the site we felt a bit let down. Though it has been redesigned recently, and the site has been given a built which responds to mobile devices, it remained plain, simple and offers only a few features. This isn't a bad site, though tags or something could have been useful. Nevertheless, if you open the members' area, you will find the links to the content and to the included sites. You have the option to view these porn videos in the browser – there is a simple Flash-player for doing so. If you prefer to download the videos, you can have it your way too, there is only one video format in use, and it seems that the best you can download is a higher-end SD resolution.
The mobile site looks fine and works fine, and the downloadable files play nicely on tablets and on smart phones. If you wish to view the videos without downloading them, you will have to get your hands on a browser that can handle it. There are photosets in there, and while many of the galleries feature only video captions, the number real photos is satisfying. Most photo sets look far better than the videos, so you might rest your eyes on them for a while.
Girls and videos
The women you can see in the videos of the WhiteBBWPreferBlack are really hot Caucasians, who have some extra fat on their body. These girls are sexy, and they are cute in their own way. Those who like to watch hardcore sex should pay attention to this site, because the girls here are certainly something, and the things they perform are real hardcore. When the models of the WhiteBBWPreferBlack get on with their show, they most likely to have their fine pussy banged hard, and some are even get two guys to fuck them. As the site's name tells, there are BBWs here, who prefer Black cock, and that's exactly what the site gives you. As far as we were able to detect, the models are not professionals, they arrived from the amateur and semi-professional circles, and when you open their videos, you are going to see what the big fuss is about when it comes to BBWs. There are only Big and Beautiful models on this site, and there are no almost-BBWs. Each girl here has layers of fat on their body, so their ass is big, their breasts are huge, and they are certainly the kind of BBW that BBW-fans love. There are no other ethnicities on this site, however the network has several other portals focusing on Black BBWs and booty.
It's not easy to tell, but the videos here seem to be amateurish by nature. They are usually captured by one camera, and from one angle – however sometimes there is a camera man walking around. There are about 2-3 different guys here, and that's all what you need to know about them, and that they are always eager to fuck some fine big girls. With regards to the places they are doing the nasty at, it looks like they are shot different apartments and hotel room. This makes the collection pretty much varied, though some outdoor scenes would have been a fine addition to the collection. Nonetheless, there is some kinky stuff going on, and when the guys are making the move, the women seem to be more than eager to have some hard sex with them. These lusty and tasty BBWs will certainly make you horny, and the hardcore sex they are performing is well-worth your attention. Semi-pro BBWs taking on BBCs, it's just great to write it down!
Conclusion
Until they realize the errors of their way, let us dwell in the fine selection of hard and core porn the site offers. And while you are here, and if you are a true fan of big and beautiful women, you should pay attention to those sites that you get with your subscription.
We're not linking anymore to White BBW Prefer Black, visit INTERRACED
---
Looking for further info? Check these other porn review sites.