WetAndPissy review
m4rc0f
WetAndPissy review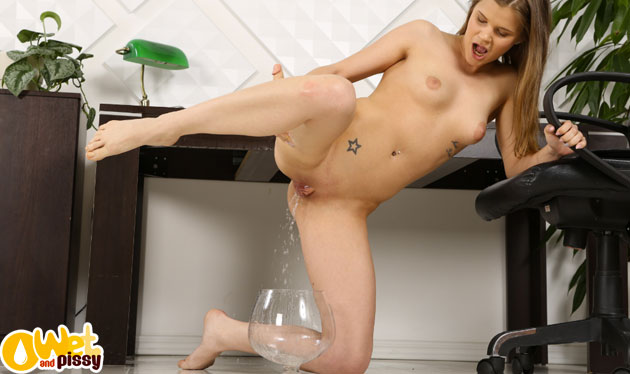 Positives
• pissing movies • hot models
Site Overview
The WetAndPissy porn site is always there to ensure that everyone with a fetish for seeing very pretty girls peeing from their well-shaven panties, through their panties right before pouring it all over themselves and playing with their horny genitals. And on top of that, the site has also ensured that its users have no worries as far as getting the best content is concerned. And for that matter, all that you need to concern yourself with at any given moment should be none other than getting there.
This is because, since its launch in May of 2012, the WetAndPissy site has managed to bring lots of high-quality content for its consumers as you will get to see in the end. Without further ado, here are some of the facts about WetAndPissy that you need to know.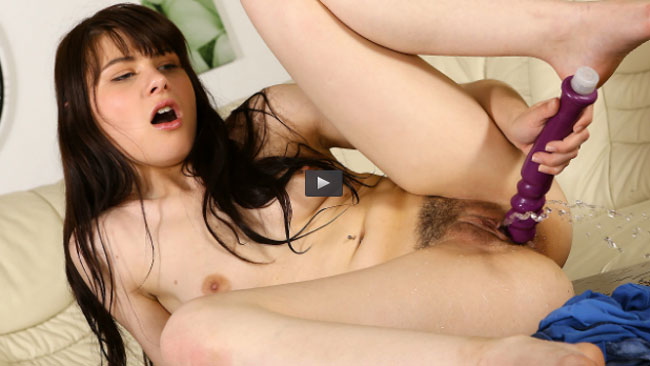 Design and features
Apart from the mind-boggling, beautiful women that are featured in the WetAndPissy porn site, you will also have an easy time getting to operate the site thanks to how effectively it has been designed. There is a model index which bears the names of these erotic models in alphabetical order. The latter feature just makes it easy for you to find the model that you want to see pissing on herself hence saving you a lot of time. The site also allows for the user to like, dislike and give a general rating of the videos that they have watched. They will also have a chance to rate these videos. And as if the model index isn't enough, you will also get an opportunity to search for the specific videos without any problems thanks to the search bar feature that comes bearing keyword tags.
There are plenty of videos on the site as already stated. And so to make sure that they are of high quality, the site makes them available in MP4 as well as WMV formats for downloading while they are available in Flash for streaming purposes. These formats ensure that the quality of the videos isn't compromised at any given moment. The high-quality photos are available in the Zip-File format which ensures very convenient downloading of many photos at once hence saving the user a lot of time.
Girls and videos
The girls available in the WetAndPissy porn site will most definitely attract you way before they get you all horny with the things that they are about to do to themselves. The WetAndPissy porn site has got well over 250 pretty girls playing with their pussies and making sure that there is enough piss to take care of your peeing urges and fetishes. They will moan, rub, press and make sure that they get to pee just about anywhere, all of this for your own personal entertainment. You will have the chance to go through all of these models and get to pick the one that you fancy right before kicking back and getting to see them pee on themselves.
Some of these girls get engrossed in the peeing fetish to the point that they may end up showering themselves in the pee and even get to drink it just to keep you horny and very much entertained. And apart from the peeing that will get you in the mood, you will also get the chance to see these horny girls fingering their clean shaven vaginas which will most definitely be dripping with pee at the time) in a quest to have an explosive orgasm just for your own entertainment. And so at the end of the day, all you will be required to do is making sure that you have joined the site and kick back and enjoy to the fullest. You will also never get to run out of erotic content since there is plenty of material for your satisfaction. To make things even better, the video quality is always top notch and will make sure that you are in a position to see all the details that will go a long way in making you aroused. With over 250 scenes all shot in high definition, you will be in a position to just kick back and make sure that you are able to either download and stream these videos and get to see all details of beautiful vaginas leaking with pee. These videos are available in MWV and MP4 format to ensure high-quality videos after downloading. And for streaming, you can also do so thanks to the Flash format available.
These videos have an average length of 15 minutes which is more or less an amazing thing in the end. And as already stated above, the seductive peeing will get you off, especially since its original content that you have never seen elsewhere. Apart from the videos, there are high-resolution photos which will also get you all excited. From the look of things, the photos are professionally done and you most definitely will get very much turned on just by getting to look at them which is more or less enchanting in the end. These professionally done photos are available in the Zip-File format which makes it very easy to download plenty of photos all at once, hence saving the user a lot of time to do other things, like watching his favorite model peeing on herself and giving herself explosive orgasms at the end of the day. There are over 250 galleries of these high-resolution photos, each having at least 90 pictures in them.
Conclusion
My visit to this site was more than rewarding. First and foremost, there is a lot of content to the point that the members will most definitely never even think of running out of what to watch. And as if that's not all, these girls are pretty and will most definitely get you all turned on even before you get the chance see them peeing and playing with their genitals right before they end up squirting all over the place.
And apart from the high quality of material that is most definitely visible in there, you won't miss out on the fact that the originality in this site is also a source of attraction especially to those of us with peeing fetishes. This is why is highly recommend this site to those people who might be a little curious to find out what goes on in there.
---
Looking for further info? Check these other porn review sites.