WeLikeToSuck review
m4rc0f
WeLikeToSuck review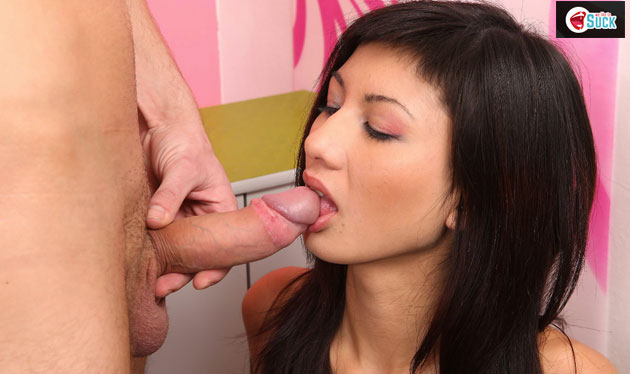 Positives
• videos in 4K • bonus
Negatives
• no recent updates • no matures
Site Overview
Great blowjob porn site from the Puffy Network, We Like To Suck gives you gorgeous ladies who don't mind showing their hunger for big cocks. They suck real hard in these blowjob HD videos that will make you wish they were sucking your throbbing dick instead. This blowjob xxx site is all you need to have if you want to sit back, relax and enjoy hardcore porn.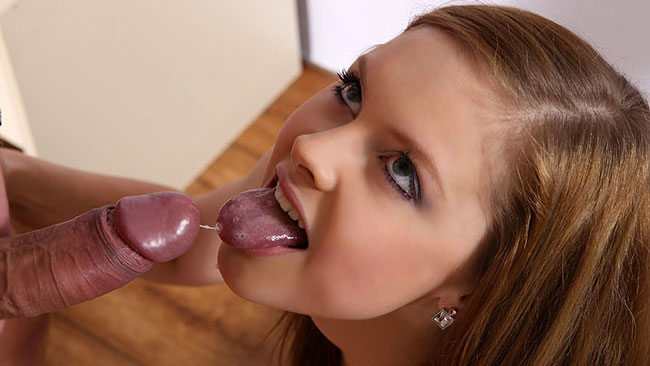 Design and features
The website design of We Like To Suck is nice and neat. At the homepage of the member's page, you'll immediately notice a large banner with pictures of girls sucking and licking cocks. Right above it, you'll see the site's statistics. Here, you'll get information about the total number of models, the total number of movies, the total number of videos, the total length of videos, and the total number of pictures across the site. This does not include yet the statistics combined from the extra contents that the site has to offer. Right under the large banner is the menu bar where you'll see buttons that can take you to the homepage, the updates, the model's index, the bonus contents, the archives and the request section.
The navigation is okay. It is visible across the site and very much self-explanatory. It helps you go through the site without any troubles. It makes your surfing experience smooth and fast. There is also an advanced search tool that you can use to navigate the site and to browse specific items. Aside from that, the site also has a sorting option where the videos can be viewed according to popularity and according to the date it was uploaded. The videos come along with short but informative descriptions as well as the video title and the date it was uploaded. In the model's index, you can also see half naked pictures of these girls with their name and their ratings. If you want, you can sort these girls alphabetically or by popularity. If you select on any of these girl's profile, you can see some basic information about the girls like their vital statistics and the list of videos they are in.
There are more than 200 scenes that you can find across the site and each of these videos is 20 minutes long. Members can choose whether to stream the videos or to download them. The site has a pretty good in-browser player that makes streaming more convenient. It has a smooth playback and only takes one to three seconds to buffer. If you want to jump ahead on other parts of the video, you also do so. The highest resolution that the site's flash player could support is 1920×1080 with a bit rate of 8000k. For downloading the videos, there are two file format types that you can choose from. There's the MP4 format where you can get a high quality 3840×2160 video. Then, there's the WMV format, which is also a good quality video of 1440×1080. The average download speed of the site is 10Mb per seconds.
The photos are also high quality contents. The site currently has over 200 galleries that you can enjoy. Each of these galleries contains 70 pictures. If you browse more than enough pictures, you'll notice that the recently uploaded pictures have a dimension of 3400×2267 while the older ones have a dimension of 2800×1863. Nevertheless, all these pictures have a decent quality with semi professional level of photography, good lighting set up and minimal photo touch-ups. If you want to download the pictures, you can download them individually or through multiple downloads.
We Like To Suck has been launched in February 2012. This blowjob porn site is a member of the Puffy Network which only means that membership to this site also includes free access to the sister sites like Wet and Puffy, and Wet and Pissy. These two sites have really good collections of videos, photos and girls that you can add to the initial number that you can find in We Like To Suck. Wet and Puffy brings you photos and videos of all kind of pussy while Wet and Pissy gives you different sorts of fetish porn videos. Also included in the site are EuroBabesFacials and SimplyAnal, which are two completely different niches from the previously mentioned sites. Apart from these two, you can also see a lot of extra contents just within the site. Moreover, We Like To Suck also treats their members by catering to their video requests. How cool is that, right? You can now watch you fantasies come to life!
Girls and videos
The site adds new set of girls frequently. This gives us a large pool of models to look out in the videos. Currently, there are already 186 models in the We Like To Suck alone. Although this site is also advertised as a European porn site, their models are not only limited to European beauties. Instead, as I was scrolling through their long list of girls, I saw that there are some Japanese models as well. But I must say that there are more European girls here. Setting that aside, everyone here has skillful tongues to perform blowjobs.
The videos are also very well staged. It does not only limit its scenes to sucking and licking cocks alone, but there are also some scenes that end up in hardcore banging. You can also expect scenes where girls swallow every inch of their partner's loads.
Conclusion
We Like To Suck never fail to deliver great contents. The videos and photos are all top notch when it comes to blowjob scenes. The site is also very well maintained and keeps a good reputation for being user-friendly and easy to use. The models are also one of the things to look forward in this site. It has a bunch of hungry cock suckers that won't let you off until you run out of cum to shoot. I would definitely recommend We Like To Suck.
---
Looking for further info? Check these other porn review sites.