WebgirlOasis review
m4rc0f
WebgirlOasis review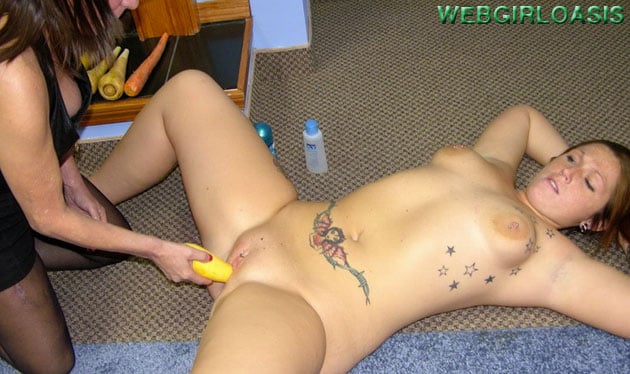 Positives
• lesbian action • daily updates
Site Overview
Are you looking for a lesbian porn site that gives more than just your average girl-on-girl videos? What exactly are you looking for in a porn site? For us, we take look at the value for money that the porn site provides. It is not enough that a porn site has high-quality videos or good-looking girls because other porn sites have those too. What we would really like in a porn site is a bunch of membership perks – one that would provide us access to not just one porn site but an entire network of one. In this way, we only don't get to enjoy the love for the porn genre of our choosing (in this case, lesbian porn) but we also get to enjoy other types of videos every once in a while, as an additional bonus, if we ever feel like taking a look at other types of videos. Porn lovers, after all, don't just settle for one type of video, or one genre. No. Real porn lovers appreciate variety, and we know that to satisfy this, a porn site must not settle in featuring just one type of video – but loads of other more. Or else, they should offer access to other porn sites that would answer to this craving. This is the reason why we really enjoyed the porn site that we are going to review today because it is an all-around porn site that would give you access to not just a couple of other porn sites, but a couple of other porn networks. Yes, you have read it right. Can't believe it? Well, read on. But don't be mistaken, the girls that you are going to see here are definitely not amateurs because they are all certified Chick Pass pornstars. But aside from the Chick Pass porn network, signing up for this site will also include access to other porn networks, namely Chick Pass International, TAC Amateurs, Nymphos Network, and Jupa Man's Amateur Sites. Yep, this adds up to a really massive collection that will take hundreds of hours to explore completely. If we already got your attention, then shall we move on to the different membership plans? Because we are sure that you can't wait to learn them already. First off, there are three membership plans to choose from: thirty days, ninety days, and one year. After selecting the plan that you choose, then you should fill up the sign-up form next. Don't worry; this shouldn't take more than a couple of minutes. After that, you are already free to roam their huge web of different network sites. Enjoy!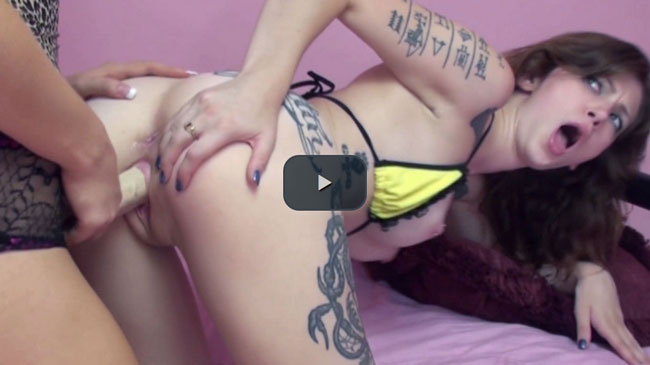 Design and features
Their porn site is really simple and feminine. The overall website design is based on a lilac and purple color theme. Upon landing on the homepage, the first thing that will welcome you is their wide banner. This banner features different scenes from the WebgirlOasis itself, along with a short description of what the site is all about. The banner, though, contains more information as compared to the porn site's thumbnails. The reason we said that is because their thumbnails only contain an image of the most action-filled scene within the video and the title. Nothing more. Some of the porn site's features that are worth mentioning are the WebgirlOasis porn site, along with the other porn sites within the Chick Pass porn network, are all mobile-optimized which means that you can take them and access them anywhere through your phone. Aside from that, all of their videos are available with multiple download options and formats as well. In this way, you are not going to encounter any problems in playing the videos that you have just downloaded. Finally, you will also enjoy access to their live shows and house cams. Isn't it great? These are definitely features worth signing up for. We don't know about you guys, but this is actually the first time that we have encountered a porn site that offers house cams.
Girls and videos
As for the girls, there are a thousand of different girls here – all with different types and nationalities. They really have a huge variety of different girls, not to mention the fact that we are only talking about the porn site WebgirlOasis alone – we haven't even seen the selection of girls on the other porn networks yet, which we are sure contains a lot more chicks to see! As for the videos, of course, for this site they only offer lesbian videos. Hence, you are going to enjoy the high definition videos of some really awesome girl-on-girl action here. Some of the videos that we really enjoyed were those that involved interracial lesbians. They were really interesting to watch and there is a certain charm in watching a white girl licking a black girl's pussy. Of course, you are also going to see here the usual lesbian porn action involving different kinds of toys, strap-ons, and awesome (not to mention educational) fingering techniques.
Conclusion
In the end, this porn site is worth signing up for because of the number of videos and porn sites that you will gain access to. This is only one of a mere handful of porn sites that offer this opportunity, making it one of the cheapest sites to sign up for if you are going to count all of the perks involved. Letting this sweet chance pass would be a terrible mistake. In fact, some of the guys here at work even signed up for it, if only because of the different sites that you would be able to explore. Plus, the video quality and the girls here are great as well. You might think that the video quality might have suffered because of its affordability, but no, that is not the case. The quality of content that they have is just the same compared to the other premium porn sites out there, if not better.