WatchReal review
m4rc0f
WatchReal review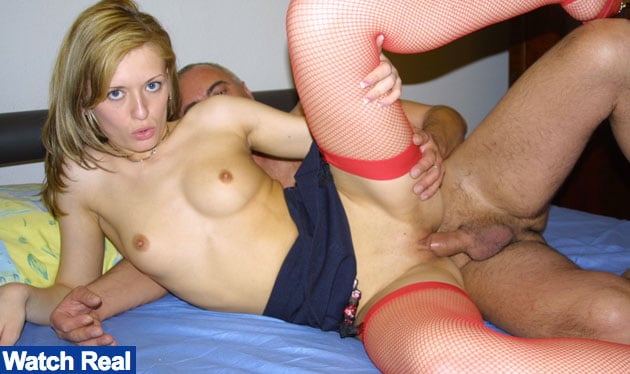 Positives
• streaming videos • hot amateurs
Negatives
• no threesome sex scenes
Site Overview
There is nothing that a group of horny girls loves more than the ability to get fucked by a huge, hard cock. When the opportunity presents itself, they cannot wait to jerk off, get fucked senseless, suck and even have their 'punanis' eaten. WatchReal is a glamorous amateur network that gives you a front row seat to most laundry action. You will have to agree with me that there is nothing better than relishing in a company of girls who will cross boundaries just to get a simple orgasm. They have no problem making all of their fantasies come true, even if it means getting pounded for endless hours.
There are so many things to love about WatchReal including the sexual content which is rough hardcore. This includes gagging, hardcore anal penetrations, finger fucking and the site manages to top off some of its scenes with creampies. The interesting thing about WatchReal is that it is a network of hardcore adult sites that have been brought together especially for your entertainment. Members of the network are not only previewed to the best video scenes thousands of images that include the girls that are found on the site in the most compromising positions. Brought to you by the HustlerCashNetwork, the site surely knows how to take care of its own.
The content on WatchReal is not exclusive because the network hosts a good number of sites under its belt. Therefore, it is possible that you have seen these scenes before. Even so, do not worry because the enjoyment never gets old. WatchReal has proven to be the best portal for the most outstanding hardcore sites. If you have been looking for a place that will help you bring out the porn star in you, it's high time you made WatchReal a priority. There isn't a download limit to the number of flicks that you enjoy, therefore, you can enjoy the collection to your heart's content. As a long-running site, WatchReal has already been able to build its reputation and as a member, you can rely on the fact that you will always be excited every time you log in. Fanatics of hardcore porn will be delighted by the 3000+ scenes that the site hosts. With an approximate run-time of 15 minutes each, you will have a blast discovering what the network is all about.
The scenes can be viewed in an in-browser or streamed on a flash browser. Regardless of how you choose to access the, it's best to know that there is no download limit. The network has an inconsistent update schedule because of the fact that some sites under it have stopped updating. However, there are many things that keep the entertainment going. WatchReal does not focus on a specific porn fetish, instead, it tries to encourage you to dibble and dabble in everything. This is the beauty of the network. The content is presented in HD and mobile format.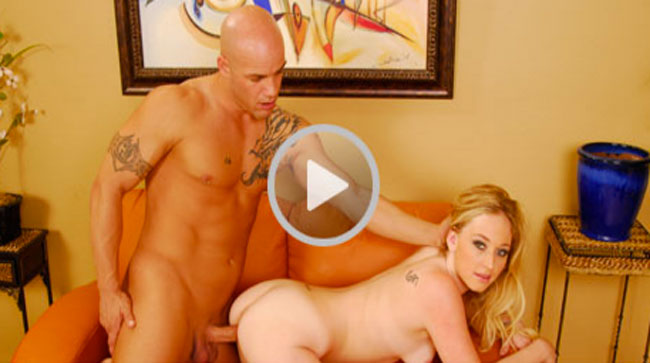 Design and features
WatchReal does not waste time in reminding you that the network is an adult only zone. When you agree to 'enter' the link will lead you to the members' area. At the very top of the page, you will appreciate the image that showcases a couple of models getting sex toys stuffed into their pussies. This will tease you into going on with the tour and finding out all that the network has to offer. It is pretty evident that you are in for a treat as you will be able to see the recent updates and the benefits of joining this network.
The previews that are streaming in from all directions will keep you hooked to the page. I am certain that you will love all that you see. There are links that will lead you to various network sites and also give you access to the content on the bonus sites.
Girls and videos
Anyone who signs up to WatchReal knows that they will have a great time getting to know them. They have sexy faces and a sexual appeal that cannot be denied. If you do not know that this is an amateur network, you would think that these are porn stars that have been born for this role. They have an affinity to getting nude and have no intentions of apologizing for the way that they act. They must have feel-good pussies and buttholes because their male counterparts are in cloud nine when penetrating them. You can tell that the pleasure is too much to handle.
Then again, nothing ever scares the hotties on WatchReal. They all have a good of finding ultimate satisfaction and their sexual partners give it to them in full doses. When they are wearing bras, lingerie and sexy thongs, you can tell that they shop from the most expensive underwear stores. When their pair of mammaries are tightly held by a bra, you will undoubtedly get a boner and when they are let lose in nudity, you will have no option but to jerk off. They put their breasts to the challenge and even invite their partners to breast-fuck them sometimes. If you want to see some interracial action, the hotties on WatchReal do not hold back.
If anything, they cheerfully invite you into their world. 'Asian MILF Attack' has to be my favorite scene of all time. The Asian woman is excited about getting a huge 6-inch cock inside her mouth and she sucks it diligently as if there is no tomorrow. The girls on WatchReal have plenty in store for you. All you have to do is allow them to take you by surprise every time.
Conclusion
WatchReal is an epic site. The fact that it has been in existence for over five years says a lot about its commitment to entertain. You will not regret your decision to sign up for the action. It is the best place that you could ever be at all times.