Wankz review
m4rc0f
Wankz review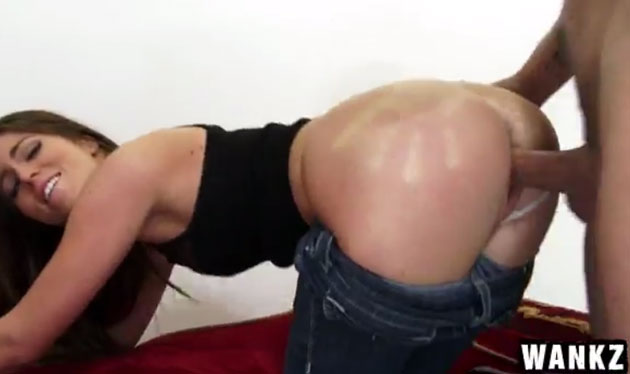 Positives
• 4k vidoes • regular updates
Negatives
• nothing relevant
Site Overview
We are certain that you are going to enjoy the time spent on the WankZ. This may look like an overstatement, but believe us, when we say the WankZ is one of the hottest porn sites online. It may not have a reputation yet, but it's only due to the fact that it's just recently launched. However, the company behind it may be familiar: it's the same bunch that runs the LethalPass. Nothing shows quality better than the porn videos, and it seems to us that these people are successful, so they can deliver the quality we, porn watchers deserve.
Every recent update which has been shot for the WankZ is not just exclusive but comes in the actually highest standards. You will see that the WankZ rocks, and if you are looking for more, we recommend you to pay a visit to its VR site too. Regarding the schedule of the site, we have detected a monthly one for the 4K site (which the flagship for the whole network): they add one or two new 4K flicks each month. As far as the other sites included with the members are concerned, there are some that still updates, though a number of them hadn't received any new content for a time.
The WankZ, in fact, isn't ashamed when it comes to granting some bonuses to the members. You are going to find here a fine selection of additional content, and it's strongly advised to eventually pay a visit and explore it. Let's see those details then: there are ordinary extras, which almost all adult websites can offer you, such as live cams, and discounts to other porn networks. The best part of the bonuses is the double-network access: you get to browse the scenes of the LethalPass, and DVD-scenes from the AdultDVDSpot.
Most of these scenes are available for downloading too, but if you prefer a quick playing rather than using up space on your hard drive, you can take advantage of the fine stream too. The site claims at one point that you are going to get access to more than 10 years' worth of updates, and by our soul, it's totally true. To demonstrate the type of action you can enjoy here, let's see a few site names: BigTitsLikeBigDicks is where you can watch hot chicks with huge breast getting impaled by a heavy cock. You could also have your fun on the TighHolesBigPoles, where the action is usual, however, the cocks are not.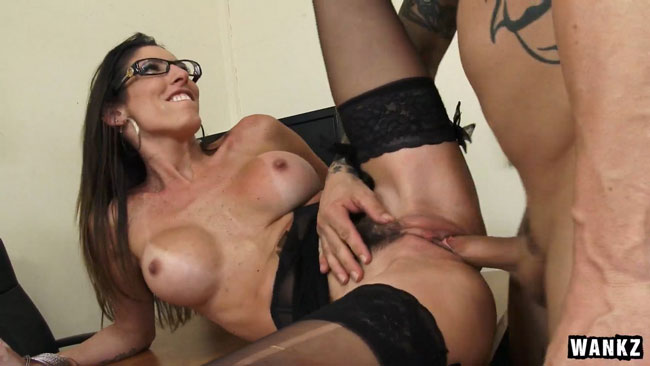 Design and features
Looking on the WankZ tour page will make you quite curious about the actual content you could find inside, which means it's perfectly fitting its role. You are going to find here some really hot girls listed on the thumbnails, giving you an insight of the overall age-range you can expect, and the picture also features some explicit material. It looks like you can't access preview videos, but that's not much of an issue, because what you can gather information is quite enough. We would say that we felt somewhat happy to see the members' zone's simplicity because an over-complicated portal is the last thing we need. You can find everything at one place: the main menu options are listed on the top. There is a quick-jump menu, which can take you to the network sites, and there is a regular main menu with search, categories, models' list options, and with links to the other bonuses' section.
Concerning the videos, you ought to find them more than satisfactory. There is only MP4 format in use on the WankZ sites, though you might find some others too on the LethalPass portals. The stream is quite steady it loads up fast, and you can start watching hot hardcore in the browser in a matter of seconds. For the best quality which means 4K Ultra-HD you have to save the videos, which means that those who want to watch porn online, should have to settle with a bit lower, yet still HD videos. There are HQ photo sets for viewing and downloading too.
Girls and videos
These girls are really gorgeous. It looks like that a significant amount of the porn comes from Europe, as the girls and the lads have proven to be known for most of us who like fresh girls of the Old Continent. This means that apart from the regular hardcore stuff and American porn stars with their fake breasts and great lust, you can enjoy watching as perky, fully natural European hotties get their fine pussy and asshole banged like hell. Every video of the site is carefully done, and since it is 4K it meets the requirements: the sex takes place in a very bright room, and all part of the action is captured, mostly from different angles.
Regarding the niches, we must say there are many: you can enjoy here plain hardcore pussy drilling, but there are more than enough anal penetration, ass-to-mouth and ass-to-pussy action to satisfy all who have such fixations. On the network sites, you can find nearly everything you could think of: big breasts, big ass, interracial sex, anal sex, gang bangs, monstercocks, and a lot of those hot things the porn watchers usually like.
Conclusion
This is a quite promising hardcore portal, and there are many benefactors which make it recommended to all porn lovers. First of all, we have to mention the 4K quality of the videos, which alone could be enough to convince us. However, there is more. You can access over 5,000 scenes total, published throughout the different network sites.
Among them, a good number of HD videos are also available, and the sex is quite varied and interesting. These videos are all professionally shot, and we believe that you should pay attention to this portal. Also, the content is exclusive, so you can't even find them anywhere else!