TyraScottXXX review
m4rc0f
TyraScottXXX review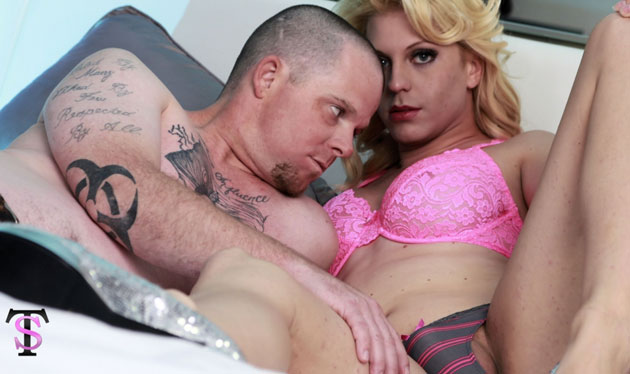 Positives
• weekly updates • live shows
Site Overview
Have you ever wished you'd see more of that beautiful blonde model you saw in a clip in your past, but didn't know where to look? Pornstars get that and that's why every day new blogs and persona websites pop up with exclusive, high-resolution content from said stars. Tyrascottxxx is no different, giving you an inside on this star's daily news as well as her professional work. When you just can't cum anymore unless you think of a bodacious chick with the body of Baywatch, this is the place to go. Being a shemale, she likes to share her work and sexual fantasies with both men and women in order to cover the full spectrum of perverted fantasies.
She doesn't need a pussy to make you come, just seeing her full erect cock being rubbed while she gets it from behind and her boobs are jiggling fast will send you into a whole new way of experiencing sex you've never tried before. She knows what women want and what men want, so if you dare, she will take you to the limits of sexuality, exploring it until it conquers your deepest desires. She's there for your satisfaction and she wants you to watch her as she makes every single person touching or watching her come.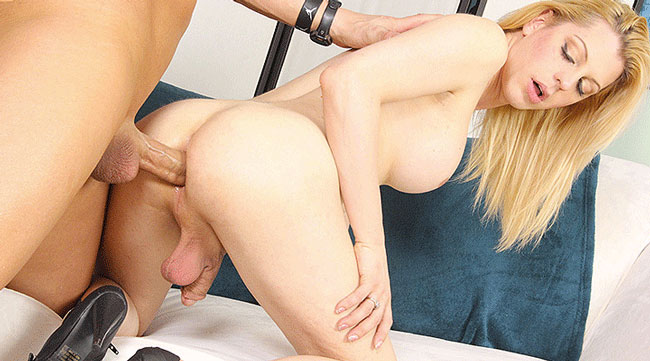 Design and features
The website looks lady-like with shades of pink and purple. It shows you high-quality pictures of Tyra and also presents her awards firsthand. You can also register as a member and have access to endless pictures and videos on her website as well as her bio and blog. She likes two things: being involved with the community that follows her website – justified by her blog and her live tweet window on the right of the website – and getting a hard cock to fuck her deep in the ass. She doesn't mind being sucked off by girls either or licking them up and she's an expert in fetishes and other kinks. The thumbnails of the videos feature full frontal images of her genitals and a clear shot of what you're about to see in the video if you find that the title and description of the video are not enough.
The site spreads on various pages and the videos and pictures are accompanied by detailed descriptions to get you in the mood to get nasty and to detail what's going on. She's open to all sorts of media from images to clips shot by a professional to webcam shows, as long as she gets satisfied in the end and the public can partake in the action by watching her have the time of her life. She loves meeting new people and experimenting with them because she just loves to try fitting her body to the measures of others to see if one's dick is too much for her. Spoiler: it never is, because she wouldn't mind a tittyfuck if the ass is not enough for the guy, but as she knows her way around the block, she knows how to stroke a cock so a guy is more than satisfied when finishing in her ass.
Shemales and videos
Tyra features in a number of videos and she loves getting it from everyone she shoots with. She doesn't mind satisfying men, women or other shemales as long as in the end everybody is going home a winner. She also shoots videos with varied points of view so you can actually understand how her body works and what tricks she uses to give pleasure to her partners. She loves mutual masturbation, threesomes, ladies satisfying her or viceversa and she just wants to feel a good strong man going at it and thrusting hard his cock in her anus. We're talking anal, blowjobs, cunnilingus and any other position or kinky perversion you can think of.
Having experimented both the male and the female pleasure, she knows precisely how to make everyone come and she will make sure she does as well, so everyone can finish. Her patience helps both with her detailed videos on her anatomy and satisfaction and with the time she takes to make sure everyone involved in one of her films had time to finish. The quirky, cute and queer face goes hand in hand with her huge tattas and gorgeous ass cheeks just ready to be filled with cock and cum. She also takes pleasure in filling up the mouth of girls and making them suck her until she comes both from anal penetration and a top notch juicy blowjob. That's not the only way she can come, but she love doing it with other people more than playing by herself.
Conclusion
In conclusion, if you'd like to see human sexuality explored to its maximum potential and see a classy lady show of her precious nipples while getting it hard and having her balls licked, you've come to the right place. She will taste, bite and handjob away until the object of her affections has a rock-on hard penis and is ready to make her feel really good while cumming all over her curvy and bootylicious body.
Apart from that, she just loves keeping in touch with the community and recording herself while sharing kinky secrets with her public she understands their needs and the love for new so she'd doing her best to always come up with new material that will earn her new awards and a bigger fanbase. She shoots for bigger fans and bigger dicks because she knows how to rub it big style and she's not afraid to show her true self when she's riding a man like he's never been in a good fuck before. But she knows that the public loves, in the end, to see her amazing skills and body, and that's what she's posting on her website for the whole world to see.