TwistedVisual review
m4rc0f
TwistedVisual review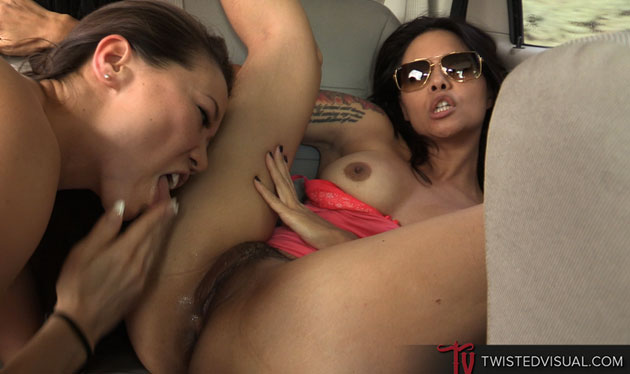 Positives
• hardcore videos • fetish content
Site Overview
Have you ever felt that hunger for realistic and legit porn without the fake cumshots and fake moans? I know right. Well at first, we might not have noticed it but as time goes on, most porn starts looking exactly like what it really is. Acting. Today what we really need is to see real raw and untainted sex without any discrimination whoever or whatever they are doing! You can find all that and more on TwistedVisual. Seeing this site, the first time was really overwhelming for me. From the homepage to the deep contents, it's all been one crazy roller coaster ride of amazing fucking contents from amateurs to real sex from professionals! The moans and shouts coincide perfectly with the moment.
Unlike other porns that is OBVIOUSLY fake when it comes to the cums. I mean, some haven't even reached that peak moment and you already hear those girls shouting like it's already over. That's not how it's gonna go down on this site. So why not sit back and enjoy a nice read at this review and see for yourself if this site's the one you're looking for, co'z I'm sure most people already have.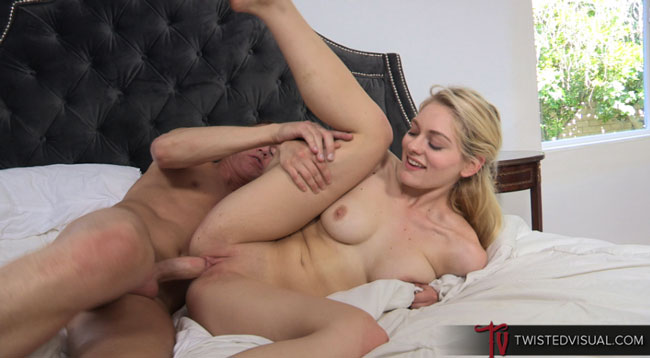 Design and features
When I came into this site's homepage. I felt the warmth of its welcome. When I say warmth, I meant two drills cumming inside this girl's lips. Two huge dicks totally drilling the life out of this woman. Very welcoming indeed! There are also these contents popping all over the place on the site's homepage. By the way, the color scheme of this site is based on red and black. I like the sexiness of it. Now back to those contents popping all over the place. You see, they actually made their homepage as the main headquarters of all the new stuff coming in. So every single category that has a new video, new models showing up at their door steps, you'll be seeing them all from the homepage. Also if you've noticed, there are these three big names that is being showed under the categories.
Of course, this ain't the only categories inside this amazing website. But these are the three most wanted, and most craved for categories. The following are Pegging Cat, Tgirl Invasion, Twisted Girl on Girl. Now I won't want to have to spoil much for you, but in case you're wondering what's inside Pegging Cat, let me just say, it's kinda suiting the girl's attitude. So picture that image in your mind of a girl acting and might even be dressed like that getting fucked and drill as hard as a machine gun. Get the picture? Hope I didn't spoil much, why don't we head over to the next page. Now before I tell you all about their model's page. There're these 3 models that have been hitting the top spot for over a year now. I know most of you are expecting them to be girls, but that's not how this site sees it you see. They picked the models that's not only good in satisfying women, but also the men who watches porn as well.
The guys in the top spot has mastered doing what we on the screen getting done! The top 3 models on this site are Dana Vespoli, James Deen, and Wolf Hudson. In the Model's Page they've got all the models sorted in alphabetical positions. But if you want to resort them to your preference, you're free to do so. But there's one thing I like to point out. The pictures are fucking life sized! I mean really big! Another thing is, if you try pointing your mouse on it, it expands much farther, so you'll be enjoying this type of flash animation on this page. Really great for interactive viewers! Lastly we have the Browse all content options. I know what you're thinking "Everybody knows what's on this page", but that's where' you're mistaken my friend. You see, this website only has five main categories.
These are Interracial, Group, Anal, Double Penetration, and the ever favorite Girl/Girl. This site really expounds on the idea of freedom and indiscriminate sex that it focused its categories on the tabooest of all porn videos. Oh, I almost forgot, the site also has this page where customers can share them complains and such. Really cute actually. In the Contact page you may share all your concerns or whatever you want to tell the porn industry.
Girls and videos
The girls and men on this site has been hitting the bomb A LOT my friend. I'm not playing with you. These stars may not actually be here for the work only my friend. If you've noticed almost all your favorite porn star are in the models page. Because the management they have on TwistedVisual is to allow the pornstar to fuck as they please! No limitations or whatever!
They do what they want or who they want to do it to and you'll see it all on camera! I really love how they allow the stars this much space to work on. Really makes the sex so passionate and hot even. The video's average minimum duration ranges from 20-40 minutes and all are in HD.
Conclusion
Well guys, I think this site might actually have it all that's taboo and peculiar in the porn world. This site doesn't bow down to the norm of most porn sites, this site dwells upon the unique and genuinity of the sex world! The website's design and features are pretty slick and the models are absolutely amazing. I'd recommend this to anyone who comes my way!
>