TwinkBfVideos review
m4rc0f
TwinkBfVideos review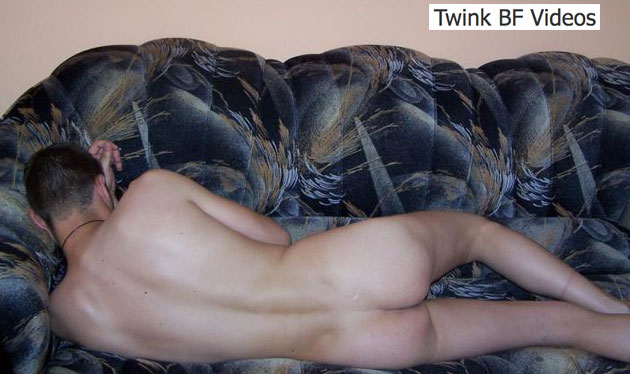 Positives
• hot guys • hd videos
Negatives
• no women • no softcore
Site Overview
Twink BF Videos is the best premium gay porn site with over a hundred HD gay porn videos and photo galleries. It comes from a large network that offers over a thousand videos from other gay xxx sites. The interesting part of this site is that you can see a lot of amateur twinks in a hot gay porn scene. If you want to see more of these, Twink BF videos is just a few bucks off your pockets.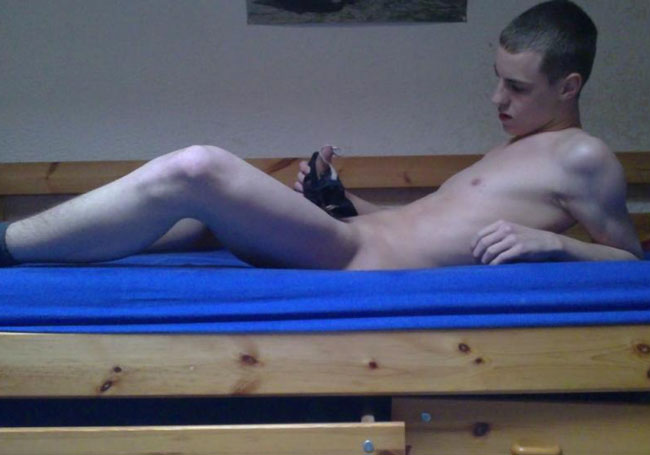 Design and features
One of the most distinct features of the site is that it is easy to navigate. Although it is not as fancy as some other sites, this site still functions very well. The site is easy to understand and you won't have any problems going through its different pages. The homepage will greet you with a large banner, which consists of these cute twinks showing off their dick. The pictures are self made as you can see that they're holding their cameras or mobile phones while facing the mirror. Some of the pictures also show that these twinks are kissing each other or holding each other's dick. On the main content section, you will see a handful of video thumbnails with all kinds of hardcore stuff that you can find in the site. And these are just the things that you can see in the homepage of the site so how much more if you are already in the videos and photos section of the site? Basically, everything that you can see in the homepage is just a sneak peek of the entire gallery of the site. Based on these video thumbnails, you can also see how hot and refreshing the models in Twink BF videos are.
Aside from this great presentation, the site also has helpful functions for a better user experience. There are browsing options for the photos and videos. There's also a sorting tool where you can display videos according to name, date and popularity. If you want a more specific search result, you can make use of the categories tags. The contents, videos and photos, are also dated so you can easily tell how frequent the site updates and uploads new videos and photos. Aside from that, the site's in-browser movie player can also be resized however you want it to be. It also offers a lot of streaming and downloading options. There are 320×240 videos, 640×360 videos and 720×480 videos. The pictures are also between 480×640 and 713×950. Videos dated recently have better specs compared to those earlier dated videos. Another good points in the site is that you can watch and download the videos without limits. The photosets are also available for zip downloads or if you want to download them individually, you can also do so. You can also watch them not only in your personal computers but also in your mobile gadgets. The contents can be optimized to be displayed in these regular-sized screens.
The large collection of the site is tempting enough to convince someone to sign up. Currently . The videos are usually three minutes long while the photo galleries usually contain 20 pictures each. When downloading, you can also choose between MP4 and m4v file format. The site also contains over 429 network sites, which all in all consist of 5000 videos. Aside from that, you can also get live feeds, extra videos and personals as bonus contents.
Guys and videos
The site is composed of twinks who are mostly from Europe and North America. There are also a few Asian and Latino models though. These models also sport different looks like emo boys, nerdy boys, boy next door look, hot Latinos, and the typical American cutie look. These amateur models' sexual orientation is gay and there's definitely too much gayness in this site. They are all brilliant, hot, sexy and skilled. In fact, this set of models is indeed very refreshing because you can see that they are all raw talents.
Their videos are also exquisite and unedited. In other words, their videos are homemade and very natural. Their videos are one of the best gay porn videos that I've seen so far because they're not not staged. You will clearly see how these horny gays are really having the time of their life sucking and fucking each other. Some of these guys are slender while there are some that are well-built. You will also be surprised to see these long and large dicks and those tight assholes that are just waiting to be drilled.
The types of videos that you can see in these homemade flicks are anal sex, blowjobs, masturbation, and handjobs. You can also find interracial hardcore sex here. These cool looking guys know how to heat up the roof and get you to a sky high level of horniness. These guys are indeed a total package of everything. You can find these types of themes: BDSM, black guys, Asians, hairy bears, big cocks, barebacking and straight guys.
The videos are mostly filmed with not so 'state of the art' equipment, which adds up to the "homemade" and "raw" vibes of the video.
Conclusion
Twink BF Videos is a refreshing site for me. The site itself is very ordinary, which makes it easy to navigate. It is not intimidating to use despite all the advanced features that it has. The browsing tool and the sorting tool make the experience more convenient. The contents are also a good amount and good quality. There're a lot of videos that you can watch out for.
The models are also a great selection. These amateur models are not the typical models that you will find in any other gay porn sites because they are extraordinary of their craft. The membership also comes with free access to a lot of network sites, which is also a good reason to sign up for the site.