TribalTwinks review
m4rc0f
TribalTwinks review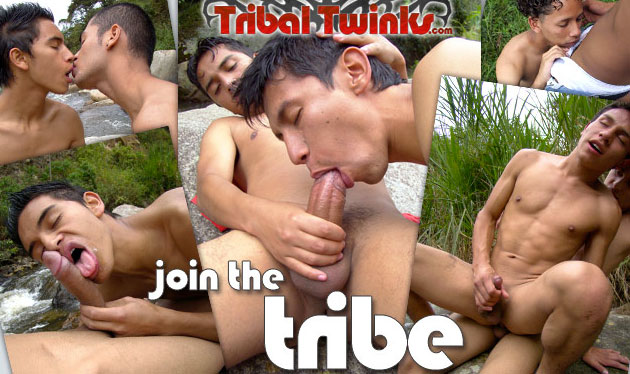 Positives
• hot gays • live show
Negatives
• no threesome action
Site Overview
Many people travel to different parts of the world to learn more about other tribes. It takes a journey worth days in order to arrive at the chosen destination. Lucky for you, Tribal Twinks brings the journey directly to you at the comfort of your home. Behind your computer screen, you can be able to set off on self-exploration journeys that will ensure that you never remain the same again. Tribal Twinks is the answer to all of your sexual prayers. Even if you are not a big part of the action, you can most certainly build many fantasies around the action that goes on all around the site. The site has a way to make you feel like you belong. Tribal Twinks revolves around many adventures in the wild that have been indulged into by Latin boys who do not like wearing clothes. You are in for a good treat, especially if you like naughty Twink action. The action is generally unstoppable. The scenes also embody on island tribal vibe. Therefore do not expect any scenes that have been shot in the indoors.
The outdoor encounters have fully made Tribal Twinks one of a kind. The sexual action is hot and heavy and the scenes are not what you ordinarily see on any other porn sites. Tribal Twinks currently has 75 videos that are available in MP4 format. Downloading content from the site is a true delight especially because the videos come in varying sizes. Streaming is also offered with all the movies, giving the best viewership qualities. For those who love a good amount of eye candy, there are 135 pictures sets that host 60 picture sets. The images represent the high-quality nature of the site. The images are mostly digital stills that are sized to suit the viewing capability that you desire. Tribal Twinks really knows how to take care of its own well. The site will ensure that all of its members will get access to bonus sites all that are featured on the GunzBlazing Network. This means that you will get more content than you bargained for. Porn lovers on the go will be able to enjoy the site's mobile version. Despite the fact that the videos are enjoyed on a handset and not a full computer screen, the specifications are still the same. Apart from the good viewership qualities, members can also enjoy gay feeds are over 500 archived live shows.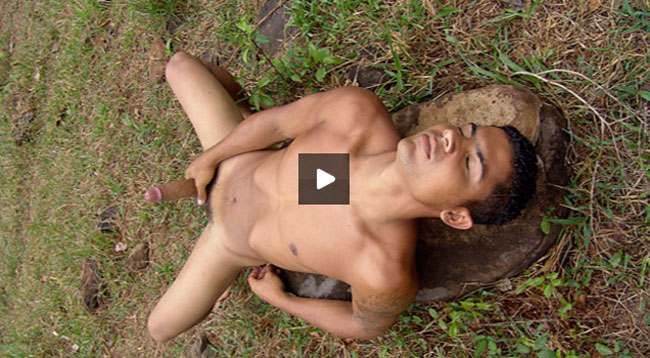 Design and features
Tribal Twinks has more content that your eyes could handle. Most of the time, this could prove very difficult in terms of navigation. However, this site puts to shame anyone who will think that they would have a hard time getting around. On the contrary, Tribal Twinks has brought its best navigation tools at the front and center in order to ensure that you have an easy time getting around You will be able to see the most recent updates as soon as you log into the site. This will enable you to know what Tribal Twinks has in store for you. It's very important to uncheck the rechecked joining offer that appears on the login page.
Otherwise, you may end up signing into the site without your consent. The videos do not really lack in quality. In fact, you can always enjoy multiple simultaneous high-quality downloads, this sweetness the deal, even more, when you decide to join the site. The full videos can only be accessed on full site membership. The model profiles and bios may be lacking but the descriptions that are tagged with each video will give you sufficient information about the models.
Guys and videos
Tribal Twinks will give you the best viewing of the biggest uncut cocks. Trust me; this is exactly what the doctor ordered. The gay models indulge in a lot of bareback sex and solo masturbation sessions. There is no doubt that you will have the best viewing moments hands down. The brown skinned Latin Twinks and a mix of lighter-skinned Latin's will give you entertainment to the fullest. There aren't any dull moments here. I'm sure you will love meeting Eddie, a hairy Twink who is a little shy in front of the camera but proves that he knows everything about his body. Exploring is nothing new to him. As this is his first time on camera, you should be able to cut him some slack. Mateo and Juan Carlos will treat you to a video that will be quite unforgettable.
Under a big tree, they are fully nude and intent on pleasuring each other's cocks. Oral rimming and bareback fucking are their true expertise. Andreas and Bruce are a little bit kinkier as they go for cum facials, anal play and fisting. The Twinks all have the same kind of body features. They are slender with skins that are butter smooth. However, Twinks like Nino solo will show a little masculinity with their six-packs. In masturbation scenes, Hugo generally steals the show as he will prove what a few gentle strokes can do. Fully nude and in the middle of a jungle, he puts all his amazing jerking off skills into practice. You will not be disappointed with the action that the site will offer you.
Conclusion
The guys on Tribal Twinks have mastered the art of real pleasure. The concept that the site embraces is also one of a kind. Joining the site comes with loads of benefits, including getting full access to amazing bonus content. This and much more make Tribal Twinks a site that is worth checking out.