TheRealWorkout review
m4rc0f
TheRealWorkout review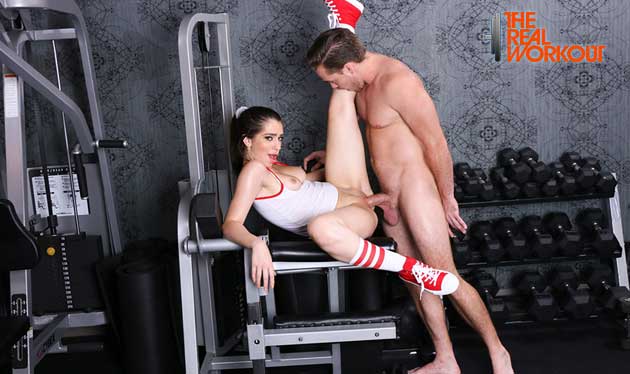 Positives
• hd clips • bonus network
Negatives
• no frequent updates • no milfs
Site Overview
One of the best naked sport sites, The Real Workout caters for bodybuilders and gym goers. From scene to scene, you will watch hot, sweaty, and athletic models getting bent over a weight rack and fucked hard (because that's what gym and bodybuilding are all about, hard work!). Satisfaction is almost guaranteed.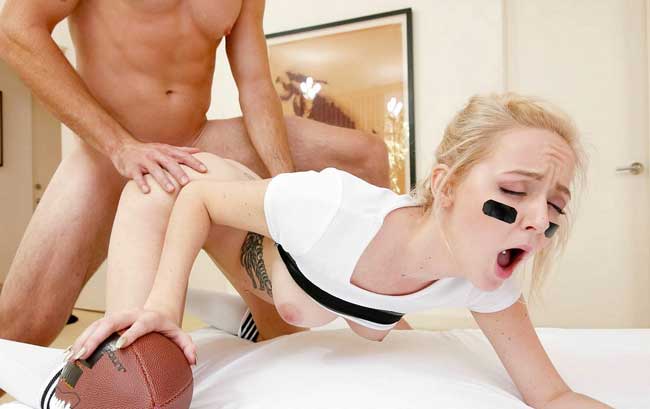 Design and features
You're reading this for a reason. Perhaps you like sweaty and athletic bodies. While you enter the site you will already see a big pile of videos organized in squares for you. You will just fall in love on the first sight. Everything is just so beautifully arranged and everything is on point. Navigating through the site was never easier.
Enter the site, pick the video you like the most, and enjoy. It's as simple as that. No bunch of useless material, or annoying ads. This site is for people who just want to enjoy the porn that is as simple as possible, the navigation is smooth and the design attractive. I like the fact that they have kept it simple. And the best part is that the site is mobile friendly. You can bring your mobile in the gym and watch porn while working out!
Girls and videos
I mean, who doesn't like to see athletic bodies? Even if you don't go to the gym, your dick will get hard. And then you will have to train your right hand (or left). Scenes show hot blondes with beautiful bodies working out while their juicy jugs go up and down?! If you don't exercise, you will after you see those hot and sexy athletic bodies getting fucked hard and giving blowjobs. Get ready for some horny and sweaty sex!
You know what's even better? Videos are shot professionally and are of high quality. You can see the action from every angle, every position and you can see every detail. You will see professionally trained girls do everything in the highest quality possible for about 30 minutes. That's more than enough time to jerk off a couple of times. With around 70 videos, you will most certainly find something for yourself. But you won't last that long, so it doesn't matter. All content on the site is exclusive. If you want to save something for later, there is no download limit. You can download your high-quality videos in .wmw or .mp4 format. Or if you don't want to wait, just stream them from your browser. With a smooth playback, you will most certainly enjoy every second of the video.
Do you enjoy viewing pictures of hot, athletic bodies? No worries, they got you covered. With about 70 galleries each carrying 250+ pictures, you'll have more than enough to feast your eyes on. Pictures are shot at a pro level photography. There is no airbrushing and certainly no lightning issues. Just high-quality pictures for you to enjoy. And if you want to save the pictures for later, you can do it. Simply download them in a zip file and save it your PC. What I like is that content is added regularly.
TheRealWorkOut offers monthly membership plans as well yearly membership plans. If you're just here to have fun, the monthly plan will suffice. But if you're in for the long haul, you should opt for a full year membership. That's not all, with a single pass, you will also get access to 27 more sites under the TeamSkeet network. Don't miss this offer, I am sure you won't regret it.
Conclusion
Honestly, who doesn't like to see hot, sweaty athletic bodies? Keeping the design as simple as possible, they made sure you focus on the important things of the site. Grab your membership and enjoy those high-quality videos. Don't miss this chance. You get access to 27 more sites when you sign up! It's an offer you can't refuse.