TheLesbianExperience review
m4rc0f
TheLesbianExperience review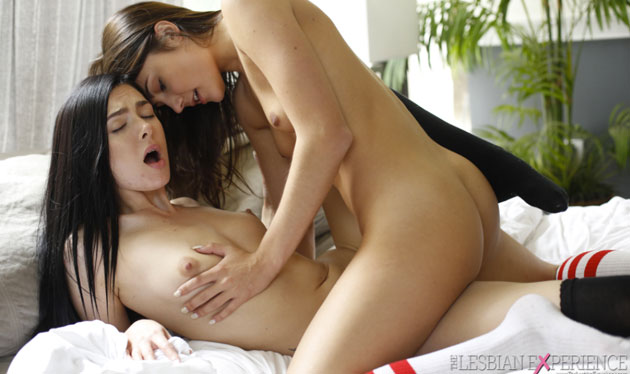 Positives
• hd videos • exclusive content
Negatives
• no men • no bonus
Site Overview
With the many countless genres porn has these days, some even just as ludicrous sounding as ever, we are always faced with many options that will help us fulfill our sexual desires without the need to look for physical counterparts. I, myself, have remained loyal and faithful to just watching girls in action on screen, as sad as it may sound. Sometimes, it also would seem quite inevitable for us who have very busy schedules and stuff. With porn as the norm for some of us, it is only right that we search and look for the best of the best when it comes to pleasure and the things they carry with them. As someone who has been around the porn industry for so long, writing reviews and checking out the newest hype that this community has brought up, I have come to love lesbian porn the most.
I am not too sure if it's because of the setting, the plot, or the fact that there is twice or thrice the number of girls in one scene. I know, threesomes usually have them but there is just something about two girls (or maybe three or four or five) getting it on that makes me feel really good. With lesbian porn, the sensuality is always present and it looks and feels really erotic, no matter the plot. Just the name itself is enough to inform you that this site is made for men (or women) who enjoy the best of girl on girl action. New Sensations has always been a great producer of really amazing porn sites and I am not surprised that this one right here has already exceeded my expectations.
Sure, the number of scenes present is still low but with 35+ videos and really fast and precise updates, this one is certainly something you should be looking forward to. It has all the elements of a promising lesbian porn site and so much more. You will be able to see the best of girls making out, fingering, pleasuring each other with various toys, there are some tie ups happening, some kinky blindfolding, some ass slapping, some wet and wild scissoring, and a whole lot more of sexual activities. This site does not limit themselves and seem to be open about anything. The girls are undeniably gorgeous and they have perky personalities, to boot. TheLesbianExperience is something that obviously is on the rise.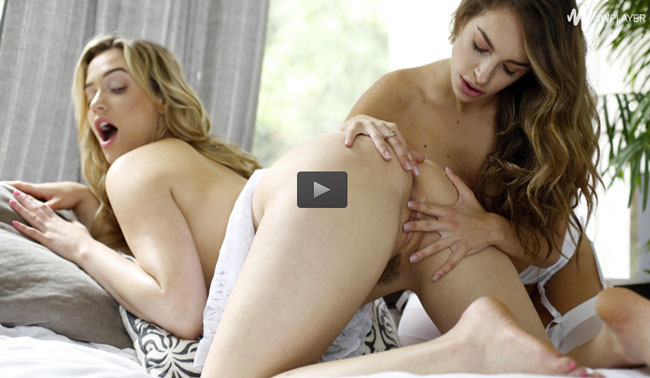 Design and features
TheLesbianExperience's website design is highly sophisticated and has the air of class to it. It has a neat and clean feature and it feels so breezy to be inside. One thing you should take note of, though, is that this is a pay site, so you will need to sign up and register as a member. After that, you are free to do whatever it is you desire inside the site. Everything, from videos to photos, are entirely exclusive and are not existent to these other "free porn sites" or just other porn sites in general. It has a white background hanging loosely and grey fonts that adorn the site itself. It is very easy to navigate and the interface is very user friendly.
The links right below the banner slash slideshow consists of the home page link, where it will lead you right back to the main page. It also has the log in button that will navigate you towards a page where you can input your username and password to get in. You get the updates button, which will bring you somewhere that has the site's recently uploaded scenes and photos. The site also has a model index; here you will find photos of your favorite girls along with their names and their short biographies. Aside from that, there are also content tags present so it becomes easy to look for the videos you want. This serves great purpose because as of now, the option to save scenes to your favorites is not available yet. There seems to be no advanced search bar, as well, and because the site is very new, having only come out recently, no bonus sites come free with your membership.
I have a very good feeling that they will be added soon enough though, when they've gradually progressed at a very good rate. That does not seem too far off as the site has been updating really in a very fast pace – with two or more videos and photo sets added every week. With each video update, it comes a corresponding photo set. Photo sets contain at least 60 photos inside, with some even going as high as 80. Each of these photos are in high res and can go beyond a 1600 x 1200 resolution. Each are edited and airbrushed to perfection, depicting these girls' activities in sensual stills that will be greatly liked by the general public.
Girls and videos
Since this is a lesbian site, you will find girls everywhere here. These ladies are beautiful and hot, with bodies that match a goddess'. They are naughty and just as horny so, it does not take long for the action to take place in a nicely written plot. There are a lot of niches and varieties covered here, so you won't be stuck in the same loop most of the time. Their themes for each scene is oddly bizarre and unique and you will be enjoying them thoroughly. Right now, a total of 35+ scenes exists on the site (accompanied by photo sets for each scene).
The scenes are all in high definition, with a 1920 x 1088 resolution. The scenes can be streamed using an updated Flash player in your browser or downloaded and saved to your computer in mp4 format. Unfortunately, that is the only format being supported at the moment. Again, the lack of options comes from the fact that this is a newly built site. In no time, it is going to grow and will have more features.
Conclusion
I am recommending this site to all of those who love lesbian porn. The only regret you will ever have is the fact that you have not registered to this little piece of heaven. The quality is amazing, the girls are utterly gorgeous and wonderful, the scenes are very erotic and steamy, the plots are thick, and everything seems to be in order.
---
Looking for further info? Check these other porn review sites.