Thagson review
m4rc0f
Thagson review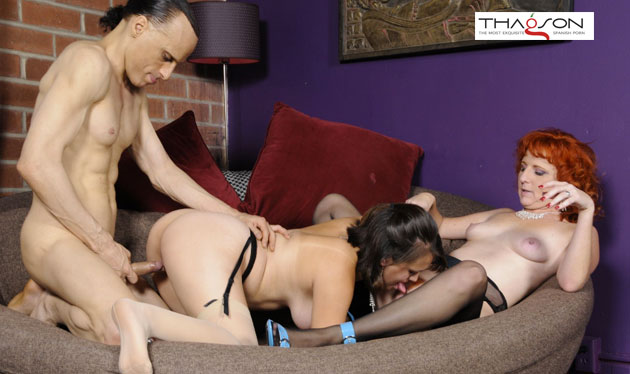 Positives
• hd movies • hot spanish spornstars • exclusive content
Site Overview
Yes, I know. There are so many porn sites that can be found in the internet nowadays, all of them promising great quality videos and a rack of banging women you will never tire of. But how many of these websites actually live up to their promises? I would say… just a few. So what makes up a good porn site? I would definitely say that it needs the right amount of class, elegance, eroticism, and a jab at great cinematography. Throw in a number of hot women oozing with sex appeal and a hunger that can only be curbed by the right amount of fuck and you have paradise in the making. Lucky for you, Thagson exists. Thagson is a Spanish porn site that prides themselves with collections that feature mind blowing licking, sucking, and fucking. It is a place where you get to enjoy women giving the most obscene blowjobs and tit jobs, a place where you will find a surreal amount of girls being rammed hard into a wall and then fucked senseless, or if you're up to it, some steamy lesbian action – you name it and Thagson has it.
Although cliche at some point, with the usual blow jobs, tit fucks, fingering, threesomes, lesbian action, some kinky BDSM, and double penetration, what makes Thagson different and unique compared to other porn sites is its amazing take on cinematography and production when it comes to their hardcore and super erotic films. They also introduce to you some of the trivial genres such as fantasy and role playing and trust me when I say that they don't disappoint.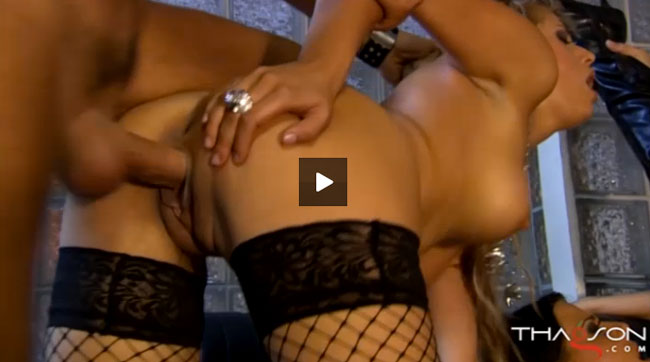 Design and features
Thagson receives top notch praise for the high quality videos they present to their members and even that sounds like an understatement. Thagson's productions are entirely soft to the eyes and they air out a sense of stylishness and sophistication (it's like Hollywood made these sensual films themselves), a nice blend to the hardcore atmosphere it usually gives out. The website is minimalistic and is not complicated to navigate at all. You can find all of the links in the home page, right above the throng of video thumbnails that you will be seeing when you go directly to their website. These thumbnails, when clicked, will give you access to that particular film respectively. The movie would most likely last for an hour or maybe an hour and a half but you are always free to move forward or rewind to your favorite scenes just as you see fit. You will also be given different options; whether you want to do a streaming of your video or just download it for future use – it's most definitely your call.
Majority of these videos are in mp4 formats and you will be given the alternative to download it in high definition or something less (but who would say 'no' to HD videos anyway). The links on top are mostly for your convenience. They have the home button which would directly pilot you back to the web site's home page. You have the scene and movie links where you will be able to move on Thagson's movies and clips, free of hassle. You also have the model link where you can search for your favorite porn stars or get introduced to a few new ones – the sky is the limit. Also, there is a link where in you can find the list of directors that have made these exquisite movies possible. Also present are the catalogues that you are free to browse and download, these containing the girls' photosets. Let's not forget about the online store Thagson has, which you should check out for amazing adult goodies you can't wait to get your hands on.
Girls and videos
The girls of Thagson are all similarly good-looking and they all have the ability to make you crave for more. They are proficient in their field and are certified hot mamasitas. You would probably wish you had one right beside you, even! That aside, it's not just European beauties like Suzie Diamond, Stella Delacroix, Simon Style, or Pepper Q that would steal the scene but also American and Latin lovelies like Nikky Thorne, Shawna Lenee, Regina Ice, and many more. These ladies are up for anything hot and they will not stop at anything just to get you hard.
They have smiles as lovely as their bodies and they are full of zip in bed or just anywhere for that matter! Watching them fuck and get fucked will make your day and you wouldn't have to feel so alone after all! They are wet and wild, and the sound of their moaning and screaming will take you to utopia.
Conclusion
Personally, Thagson poked my interest when I visited the site right away. Just the website itself told me a lot of things – good things, most of it. It looks fairly refined despite it being a porn site and the perks of being a member just brought it all together. You get access to other porn sites when you enter your second month as a member and it isn't only that, you get a lot of freebies from Thagson itself.
Although there are cons with Thagson, like how they only speak in Spanish and have no subtitles (but that's alright since you'll be able to read the situation much ahead because the descriptions are in English), the pros still dominate it. The videos are mostly high quality and you'll be able to download them in the same quality as well. They films are well made (it's great, really) and does not fall short when it comes to other factors. I would highly recommend Thagson to a lot of people because you get so much despite it being just a mere porn site.
---
Looking for further info? Check these other porn review sites.