TeenyBlack review
m4rc0f
TeenyBlack review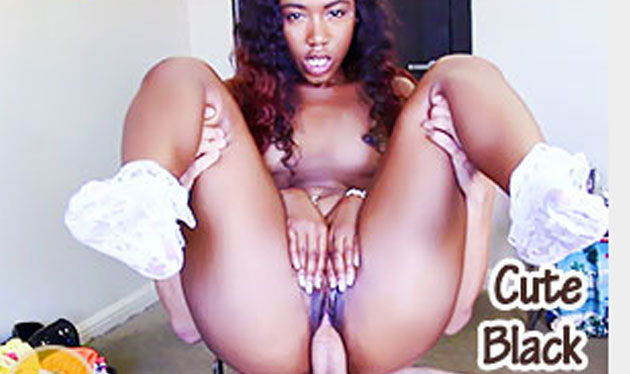 Positives
HD quality videos Ebony hardcore content
Negatives
No milf No caucasian girls
Site Overview
TeenyBlack launched in in 2013, and it was always a part of the TeamSkeet network. The collection grew a lot since then, though the update schedule is somewhat slow: they usually add 1-2 flicks and a matching photo set every month. As the site turns three years old, you can find about 60 scenes in the collection of this page. These videos are quite long however, so the numbers may not be that high, they ought to keep you busy for a good, long time. In case you manage to watch all videos on the site, you will be able to find a pile of extras to watch. As part of the TeamSkeet network, the TeenyBlack offers you a full network access.
This means that you get access to 27 additional porn sites. Some of these are not updating at all or they do but not too often, while others are quite viral. In case you enjoy watching ethnic girls in hardcore action, it's certain that you will like the included sites, where you can find more ethnic and interracial sex with Latinas and Asians too. The content produced by the TeamSkeet is exclusive, and you can't find them outside this network. The genuine videos of the TeenyBlack are accessible only from the central hub, the members' area of the network.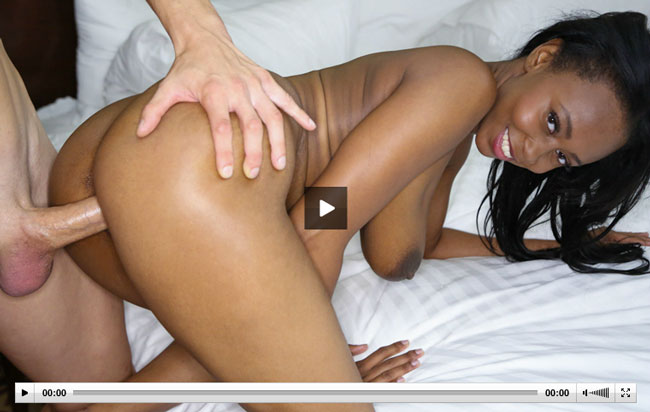 Design and features
The TeenyBlack has a teasing tour page. It features high quality thumbnails, and when you click on any of them, you will land on the signup page. It's not a big tour, but it might be enough. If you want some actual preview, the videos can be listed at the flagship site, and you can view some trailers there. In case you decide to join, after the short signup process you land in the members' zone. This page is the hub of the network, so you can find here everything from the network sites. The search field is above the main menu; it's quite simple, but it might be just enough to lead you the videos that feature your favorite niches.
There are several options to browse, since the content is tagged, you can easily find things you might like. On the right side of the page, you can find some shortcut menus, but you have to scroll a lot for it. Changing the site you wish to browse can be done by choosing from the dropdown menu. Most videos of the TeenyBlack are in HD, though the in-browser viewing mostly offers SD options. If you care to wait a bit more while the videos download, you can enjoy some hot 720p, and 1080p movies in MP4, or you might save them in SD Windows video files. Galleries of video captures and a mobile interface are also provided.
Girls and videos
The TeenyBlack is quite astonishing, because it doesn't feature only hardcore sex with fresh Ebony cuties, but it also offers ethnic and interracial sex too. This compilation is something you will surely find satisfying, and since Black cuties are quite hot, you will like these scenes as they are very good jerking material. As you take a look at the site, you can see that the title isn't exaggerating: these chicks are really fit the age-range, and though they are mostly over 20 they look fresh, and amazingly hot. They are all semi-professional, but it's certain that they are not amateurs at all. Since the site is run by the TeamSkeet, you can expect here the hottest US-based Ebony girls, doing outrageous things with the man in the room. Though they are all Blacks, these girls are really varied. Not just their appearance and approach differs, but their shade of skin-color is also quite different. This ensures that you won't find them all the same (only fools think that ethnic girls all look alike).
Their level expertise isn't too high, but they are doing a fine job taking on the large cocks, the studio picks for them. Among the male models you can find Black and Caucasians, so they are varied too, and no matter what is their ethnicity, they seemingly enjoy banging tight pussies of Black girls. All video of the TeenyBlack is scripted and staged, so don't expect any surprises everyone knows her/his role. There is some talking at the beginning of the scenes (in English), but these dialogues take only 2-3 minutes, and you can easily skip them. The real action begins when the girls start taking off their clothes. Sometimes they do some foolish, cheerful things like jumping on the bed naked, but the true nastiness starts as soon as the cock appears. These girls might not be big-shot pornstars, but they really know how to do hardcore sex. They handle the guys' cock with expertise, they suck it and ride it like they were born to do this. It seems that it's true mainstream porn, at least as far as anal sex is concerned, because there isn't any anal penetration. However, the videos are bit rough, because these guys have monstrous cocks, and the girls aren't too big types, and it's sometimes hard to believe that those large cocks can fit into those tight vaginas but they do, and this makes these videos so exciting.
Conclusion
Black girls are always appearing in male fantasies, and fortunately, the site offers you this along with much more. These exclusive videos are shot in high quality, and the girls in them are quite gorgeous, so it's certain that you will find your eyes glued to the screen for a long time. In case you run out of content, you can start exploring the included sites. Considering the fact that you get a full network access to the TeamSkeet's site, the TeenyBlack is one of those sites we highly recommend to those who enjoy hardcore sex, and like Black girls too.
---
Looking for further info? Check these other porn review sites.