TeenTugs review
m4rc0f
TeenTugs review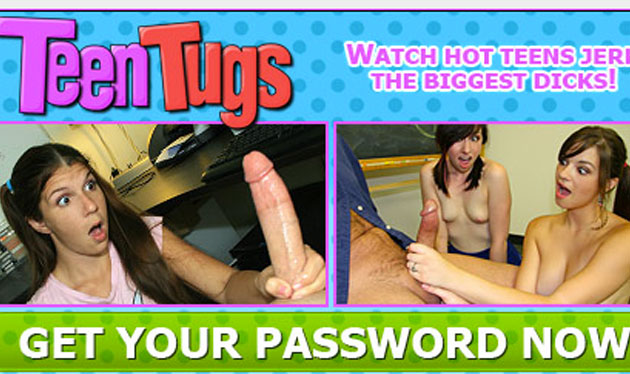 Positives
Hottest handjob videos Image collection
Site Overview
When you embark to explore the site's content you will see that it offers exclusive videos you couldn't find anywhere else, and thus being said, you may just like what you find here. In the event that you are a hand job-fan, you will enjoy the collection's videos. The site's collection grows in a steady pace, due to the regular updates that occur on a weekly frequency. Usually, a video and a photo set are added on each occasion. For bonuses, you don't have to go far, because the site offers more hot movies for you.
As part of the TugPass network, the TeenTugs grants you access to six other sites, which offer more blowjobs and handjobs. There are sites dedicated to MILFs: the Over40HandJobs and the SeeMomSuck feature two kind of cock-pleasuring these MILFs suck and shake those cocks hard. There are ebony girls giving handjobs on one of the sites, but one of them features a heavy niche: the MeanMassage features some CBT handjobs. For actual hardcore sex, the Petite18 is the site you may visit once in a while. There were issues with updating, but at this time, all sites have started adding new videos.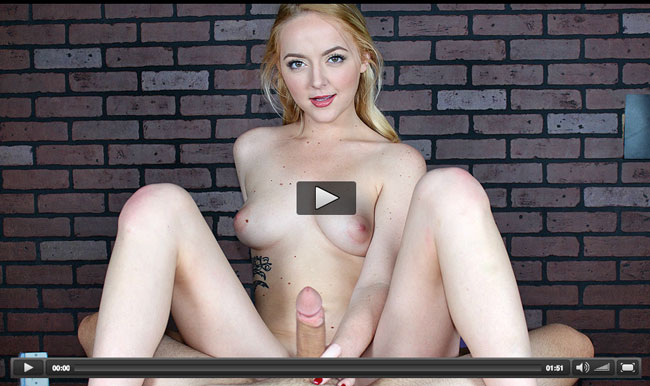 Design and features
There are large thumbnails and gif animations listed on the tour page, which offers you the necessary insight into the site's content. You will find a menu on the page, though it only lets you open the first page of the models' index, login, join or send in your idea to create a scene. After logging in, a simple members' zone welcomes you. The main navigation tool, the menu is on the top. From there you can get to the network sites, and browse the models' list (also open their profile page, where their videos are listed). A search engine is provided which can help you get closer to videos that cover the niches you like.
As for the design of the page, you can see that it's really simplified, and not a flashy one. Nevertheless, it serves its purpose well, and you won't find it too hard to use. Also, if you become a member, you gain access to the mobile interface of the TeenTugs, which will make the browsing from smart phones and tablets more comfortable. The flicks of the site are available for saving. All movies are downloadable as MP4 files, and if you like quality you can go with the HD scenes, because the videos are not too long, thus the files are not taking away too much space. Those who prefer to watch videos in the browse need to lower their expectations, and watch the SD videos of the site. When it comes to online watching, you can enjoy an FLV stream, accessed with a Flash-player. Also, pictures are available for Zip download, they feature screen captions mostly.
Girls and videos
These girls surely know how to handle a joystick, however in these videos they have to handle large cocks, and as you will see, they do a prime job with that too. Nice shapes, hard cocks, and excellent hand-jobs are featured in there, so let's take a look at these cock-handlers. Every model you can see in these videos is a professional. They look fresh, and they are really hot, but they are not new to the business, and if you join the site, you can also find them in various hardcore scenarios throughout the network. One of the cutest girls here is Alyssa Hart. She is a natural redhead with a tight, short body (she is 5' tall) so she has everything to make here an idol to worship. Her appearances are really cute, and though she has perky tits, her ass is firm, and her pussy can take in big cocks too.
As you will see, she has several scenes within the network, and she represents the innocent-looking models here. However, there are girls who look really wild, and they are the kind that you can pick up any time for a hot quickie in the bathroom of the plaza. Bibi Miami represents this type really well: she is a hot blonde, she seems to a mixed ethnic girl. Bibi has an amazing body, and two round hard medium breasts. You can find her in hand-jobs videos, but she gets some hard pounding in other scenes. Most models are natural, and they are all professionals, and have a plenty of nastiness to show you. The videos here cover on main niche: manual satiation of hard-cocked blokes. You can see here fantasy-like videos, where the girls get themselves into a situation that only a long, exhausting hand-job can resolve. You can find here fantasies, where the stepdad makes his girl to shake his cock, but sometimes the girls just show their boyfriend or stepbrother how to jerk off.
Most of the scenes here are quite long: they go on for about 15-20 minutes usually. This is a long time, if you consider that they are just doing hand-jobs. In some cases, however, the girls suck those cocks hard and deep, thus making these videos more varied. There are movies, where two or three girls are taking turns in the job, so the guys can feel different hands on their cock… and they spray their stuff all over the girls.
Conclusion
A hand job is always exciting when it's not masturbation, but it's performed by another person, like the cute girls of the site. These videos are not that long; however it's quite sure that you won't hold out much longer when such amazing chicks were playing with your cock. Anyway, the scenes are exciting and the very good quality makes the site to be a recommended one for all hand job lovers. Naturally, you have to take into consideration that you get a full network access for the price of one porn site.