TeensInTheWoods review
m4rc0f
TeensInTheWoods review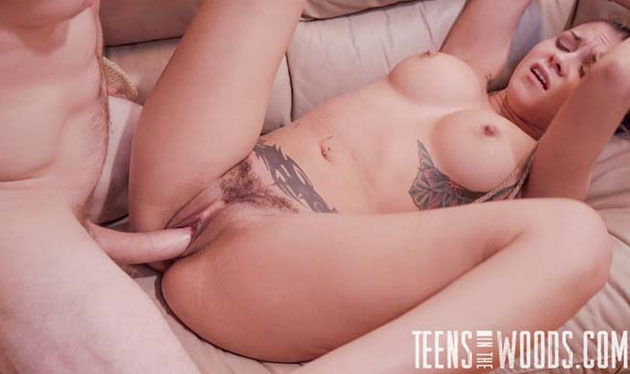 Positives
• hd movies • exclusive content
Negatives
• no recent updates
Site Overview
A lot of people go hiking and camping out in the woods, but there are a lot of things that can happen in the middle of nowhere, someone can get lost, some others bump into creepy strangers while some of them get laid as they are fucked by those that they just met. TeensInTheWoods is an adult entertainment site that gives you an insight of hardcore fucking that can happen in a cabin that is located in the middle of nowhere, some of them engage in a heavy make out session with their friend while they are in the cabin while some of them have sex with the mountain ranger.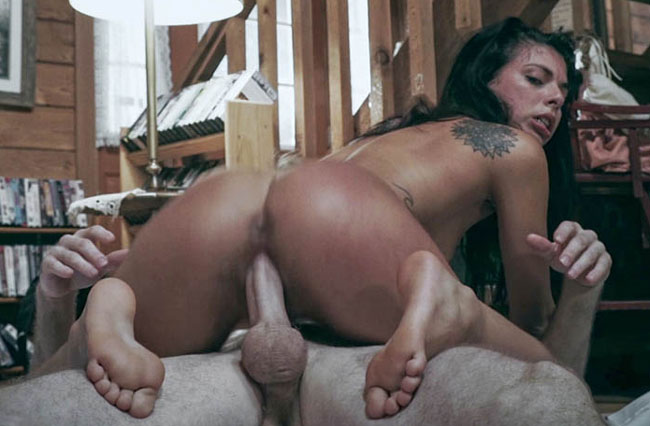 Design and features
All of their videos are in high definition quality and can be transferred into any device of your choice like Android phones, IPads, IPhones and more. They also have an easy to navigate mobile version of their site that can be used by those who are always on the go, or you can also stream their videos using your desktop computer. All of their site movies have a plot written so that you can have an idea of what went down on each movie. They have high resolution pictures too that have an eerie feeling and will give you the whole creepy woods concept; they also have gifs that is taken out from a clip of the video.
Once you sign up you will gain instant access to 40 more adult entertainment sites and all of them have the same high quality content, you also have the option to create your custom video by choosing the model of the network that you fancy and you can direct it to do what you want, say what you want it to say, have it wear whatever clothes you want it to wear and many more. You can also contact their customer service hotline for questions and inquiries. If you want to see the behind the scenes pictures and more, you can follow their twitter account and click on their links for more.
Girls and videos
The site features women getting banged in the creepy woods or being fucked in the cabin, in one video it showed a model named Marsha May who was in the car with her female friend, she was fooling around and she lifted her shirt up showing her perfect bouncing tits and she even pulled her shorts down to show her ass and her pussy as her friend was busy driving. When they arrived at their destination they fooled around again and began kissing each other passionately while feeling each other up, a mountain ranger then saw them and approached them while they were kissing, the ranger then warned them about dangerous people that might be lurking around the woods and the video then focused on a guy in a mask who was behind a tree watching the two women as they continued kissing and exposing their breasts.
The man behind the tree then came to them and abducted Marsha May's friend as she ran away from the scene as fast as she can, she saw the ranger's cabin and asked him for help, he made her come in and explain to him what happened. Feeling horny and seeing the opportunity to get laid he gave her conditions that she needed to comply if she wanted him to help her, he told her to take her top off and her pants, he then made her feel him up and rub his bulge, they then went to his living room and made her lay on the couch upside down as he stood in front of her and he face fucked her, her head was dangling as he thrust his hips so that that his cock could go deeper. He then made her go on all fours as he fucked her from behind, going as fast as he could, making her lay on the couch from the impact.
He then grabbed her head and made her suck him again, as deep as she could and he fucked her face as fast as possible that made her gag, he then laid on the floor and he pulled her down with him, he positioned her on top of him as he inserted his long, hard cock into her stretched pussy, he pounded her as she used the edge of the couch to support herself, after a while he made her bounce on him and rode him instead, giving her control. They switched places as he lifted both of her legs, he continued pounding her while he knelt on the floor with him supporting her ankle, he lifted her, made her go on all fours again but this time on the floor as he fucked her from behind, he grabbed her hair as he went deeper and faster into fucking her, he even reached out and grabbed her breasts and squeezed the both of them as he continued drilling her, they also fucked sideways as he lifted her leg while he stretched her by pumping his massive cock into her pussy, he then grabbed and pulled her hair again as he stood up, he made her face him and he made her sucked him again, this went on for minutes as he made sure that she would suck him clean, the video ended with him cumming on her mouth and face.
Conclusion
TeensInTheWoods will give you a creepy, eerie feeling before all the hardcore sex begins; it gives you a certain excitement as it looks like it came straight from a movie. All of their videos have the DVD quality and they have the scenario that most people fantasize about: girls getting lost in the middle of nowhere and getting fucked as hard as they can be fucked by a stranger.