TeenDepot review
m4rc0f
TeenDepot review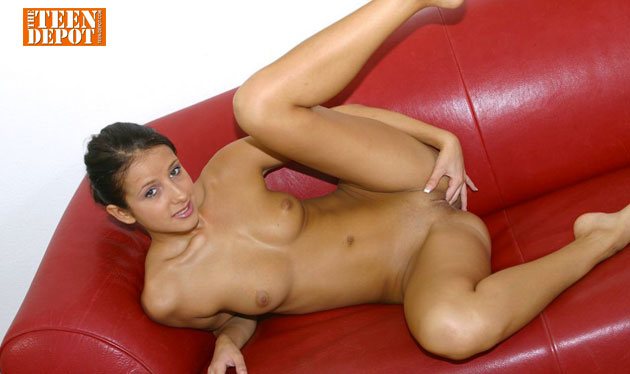 Positives
• daily updates • hd videos
Negatives
• no matures • no men
Site Overview
As you open the tour page of the TeenDepot, you might notice that it's not a standalone site, but instead it's a real depot of hot porn sites, offering hardcore and softcore material with gorgeous European models.
This hub has been around for nearly a year, so it probably doesn't have too much of reputation, and you've never heard of it. The site launched during March of 2015, and from that time, it has been gathering lots of hot sites. Every included site has a reputation, and they are not bad ones. For example the largest one of this network is the TeenDreams. This portal is nearly 20 years old, and it offers two decades of updates, featuring stunning girls in sexually explicit videos.
The TeenDreams is the biggest of the 15 sites of the TeenDepot, and it has the most unique content. Apart from the LesArchive which is a collection of lesbian videos from the TeenDreams, the rest of the sites are solo ones. They follow the same naming concept: they have the word 'sweet' followed by the girls' name in them. Most girls are appearing in the videos of the TeenDreams too, so you might find them in other videos too, apart from their own.
Though there is some overlapping content, the majority of the sites offer unique videos and photo sets, so they really worth to check. The updates are coming regularly on the TeenDreams, while some of the 'sweet' sites are no longer getting any new content.
There are some issues here, but the great archive the TeenDepot opens for you is truly large, and fortunately, the variety is mixed with quality too. Since there are videos dating back more than a decade, you can find here SD scenes, but the number of HD and even Full-HD videos and HQ digital photos increases.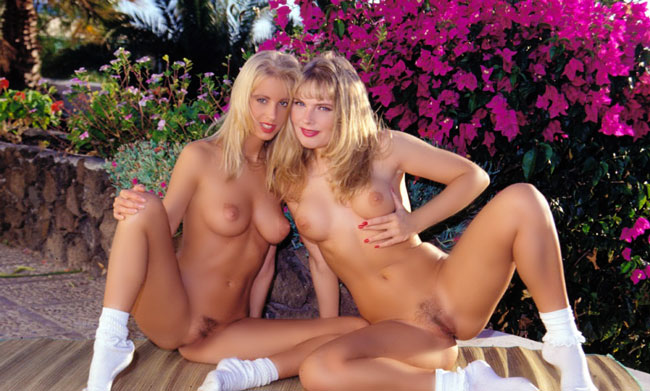 Design and features
The TeenDepot's tour is quite quick. You can browse the network sites' list, and you may also take a look at the videos. One promotional trailer is featured, which is a hot compilation. If you would like to watch something more, you should visit the TeenDreams for example, because it offers a bit more to preview.
As you log in, you will see that the TeenDepot is what it claims to be: a depot of hot porn sites. So, when you are on the inside, you will find yourself in front of a list of the sites. You can reach all sites from here, but they usually have a different layout. Don't be frightened though, these portals are simple and usually their design is the most different, the options they grant are usually the same.
For example, if you visit a site, you will find a list of the videos, and usually that's all you get, the solo sites doesn't offer too much filtering, while the TeenDreams have a lot more to choose from. The videos are available in streamed format on all sites, so you don't necessarily have to save them.
In case you would like to download the videos, you can do so easily.
There are large photo galleries, which you may view in the browser, however downloading them (in zip) and setting up a slideshow might be more convenient.
Girls and videos
The TeenDepot is going to be you main source for hardcore porn videos, with the hottest girls ever. It's a rather new mega-site, offering the eager members a large number of porn, usually coming from Russia. This means that the girls here are cute and very sexy. It's a fact nowadays, that Russian girls are really hot and the sites that feature them are quite popular. Why? Because they are in their twenties, but they look a bit fresher, and they are always natural. You will find a few busty girls here, who are the most amazing ones, but the majority of the chicks are Caucasians, with sweet perky tits, and cute, tight body. We enjoyed browsing through the models' list of this mega-site, because we really like it when a girl is natural, and also eager to show her fine assets. What makes them more beautiful is the fact that they smile a lot, look into the camera – and they don't suggest you to fuck them, they make you want to be their boyfriend, love them… and fuck them in a more sensual way.
So, the videos are really hot. There are hardcore and softcore videos here, and they are all quite amazing. You will certainly notice the great quality they are in, and though there are some older scenes, they all look quite good. Those who are looking for hardcore porn, and would like to watch these fine girls getting banged should choose the "Hardcore" option from the menu. These videos are looking glamorous, but the sex in them is really hard. The girls are getting turned on fine, the guys give them thorough licking. Also, the glad lads are getting their cock sucked, and when everyone is horny enough they get on with the fine sex. There is some pussy fucking, but it's quite usual for the guys to aim for the other hole too. Exciting and erotic anal sex videos are featured here, they well-worth watching. The TeenDepot has lesbian videos too, which feature mostly softcore action with licking and fingering, but the dildo-play is also quite common, and the girls burst out in hard real orgasms – there is no overplaying. The solo modeling/masturbation videos are really sexy too, be sure to check a few.
Conclusion
This site may keep you busy for a long time, however it has a few areas to develop further. If you like hardcore sex, and hot girls you will stick around here for a time, but it would be best if everything would be available form one members' area. We're not complaining though, because the TeenDepot fulfills its promises, and it has really much content for you
---
Looking for further info? Check these other porn review sites.