TeenCurves review
m4rc0f
TeenCurves review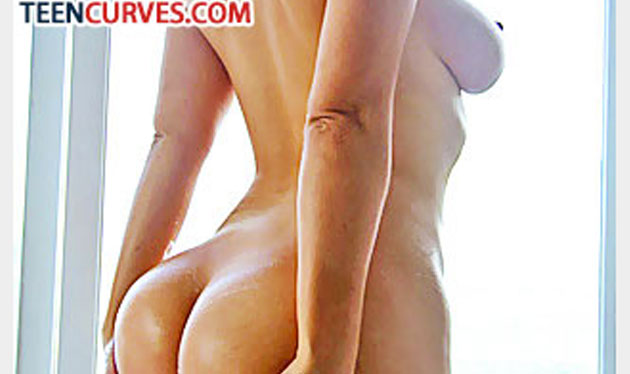 Positives
• real fresh girls • competitive price • extra content
Site Overview
The TeenCurves has two important and quite popular niches: girls in (or under) their 20s' and nice round asses on their tight bodies. And the best thing about it that there aren't just natural booty-mistresses (Latinas and Blacks), but also a large number of Caucasians are featured too. It's not a secret that the site is part of the TeamSkeet network. If you know about this company you probably agree with us when we say that only high quality videos and good sex are expected. The TeenCurves launched in 2013 and so the scenes are quite fresh. This also ensures that you can enjoy here really good quality because back then HD was already a norm. Currently, the TeenCurves offer you nearly 50 scenes, to the number is quite good, if you consider that circa 36 months passed since its launch. Since the TeenCurves is a part of the TeamSkeet network, you get what you might expected: a full network access.
There are 27 sites included in your membership, and you can browse them quite easily from the members' zone. The overall amount of videos you get is over 2,000 so it's a really nice collection of hardcore porn. As you can see it too, the videos of the site are quite hot, but here are other extras too, like live cams and discounts. The TeamSkeet is proud of two important facts: first, it provides the members' with exclusive videos, and second, most of these videos are available in HD, while the new ones are mostly in Full-HD.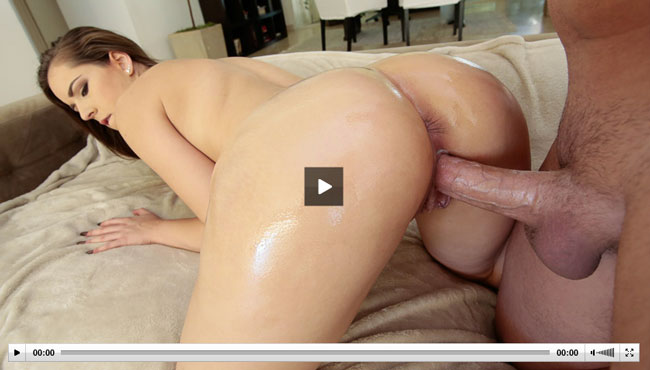 Design and features
The TeenCurves has a teasing home page, where you can find the juiciest buttocks listed and represented by thumbnails. There isn't any preview for you, so you have to make up your mind relying only on these pictures. In case you want to watch some trailers, you can do so on the network's home page. After you log in, you will land on a site which isn't just a members' zone, but it's also the hub where you can reach every content of the network. The search engine and the categories tags will aid you in finding content you might like, and you can always switch the browsed site with a few clicks.
You won't feel disappointed when you open the scenes. The first thing you might notice that they are in good quality, and they are also quite long. You can enjoy the content streamed into your browser in Flash-video format, offering settings up to 720p. Those how prefer quality, and care to wait for it, should choose the 1080p MP4 version of the videos it it's available. And there is also a Simple-Definition WMV file too. The scenes all have sets of pictures added with them.
Girls and videos
The TeenCurves, as most of the TeamSkeet sites features hardcore sex in its videos. That being said, you can know what to expect, but there is one important factor which makes this site different from the other hardcore sites: these girls all have nice, juicy buttocks. Open the site, and you can see it yourself. The models here are cute, they have tight body, but their ass represents the arch-type of booty. You can expect to find here only professional porn videos, and both the girls and the guys are pornstars in their respected fields. The cuties are usually under 20, and they put on a great show for the eager viewers, and they shake their booty quite sexily. One would think that only Latina and Black girls have naturally big ass, that they can shake as they do some erotic dancing, but here you can see that Caucasians can be booty-queens too. These big-ass girls are not just shaking their ass, but they also get it pounded. As far as natural appearance is concerned, there are mostly natural girls in these videos.
Their ass at least is original, though in some cases the breasts are enhanced ones. In case you enjoy watching hardcore videos, you are at the right place. These videos are perfectly shot, and they all taken from different locations – the stages are always well-lit, or the natural lights are bright enough. Every scenes is staged and probably there is some scripting for them, but the overall flow of events feels natural, and controlled by lust and desires. As you might have expected, these scenes all cover a fetish: the love of ass. It's not just about the shape and size, but the overall body of these women is a thing that you should idolize, and pay your tribute by shaking your cock until your hands get numb. The videos all feature ass-worshipping, which means that lots of shaking, kissing and licking happens, and the guys seem to enjoy burying their face between the nice bums. What happens after the teasing and worshipping is plain hardcore sex. In most cases, the girls even get their ass oiled, so it shines in the light, while the guys are nailing those pussies. As far as we could detect, there isn't anal penetration. The operator's deserve to be mentioned, because thanks to them, you can get fine close shots of those juicy buttocks during sex, independently from the position.
Conclusion
There are some very curvy chicks in the videos of the TeenCurves. These cuties are doing some excellent job, not just with shaking their booty but by taking on large cocks. What you can see in these videos is worth watching because the girls are pretty and the sex is hard. There is nothing wrong with this collection, the picture quality is really good, and it's also a good starting deal. You get a full access to the network of the TeamSkeet, so you get thousands of hardcore videos to browse, and it comes at a quite reasonable price.
---
Looking for further info? Check these other porn review sites.