TeenBFF review
m4rc0f
TeenBFF review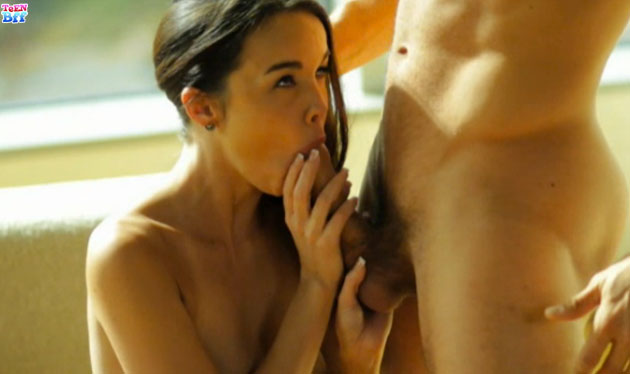 Positives
Hd quality videos Weekly updates
Site Overview
Opening the TeenBFF's tour page is an arousing experience. You can watch as these hot pieces of living beauty share a large cock, and they even make-out prior that. Since it's a PornPros site, you can expect to find here the currently hot and popular US porn stars, who look so good and fresh, that they can easily play the role of girls under 20. The site is quite new: it has been online since 2010. During the past six years, the studio provided videos on a weekly base. That being said, you can expect to find here more than 270+ videos, featuring hot chicks in threesome sex.
Every scene is quite long, so you can keep yourself busy for a long time. Recently, they seem to be a bit slow on updates, and it might be possible that the site will switch to a bi-weekly update schedule. Nevertheless, the actual content is hot on its own, and the quality gets better with each new scene. As far as the bonuses are concerned there is a lot to see. All videos of the TeenBFF are exclusive, and the same is also true for the rest of the network: you can't find these scenes on any other porn sites. This way, joining is advised, especially if you consider that almost all videos of the network are shot in at least a 720p quality, and there are hundreds of higher resolution scenes.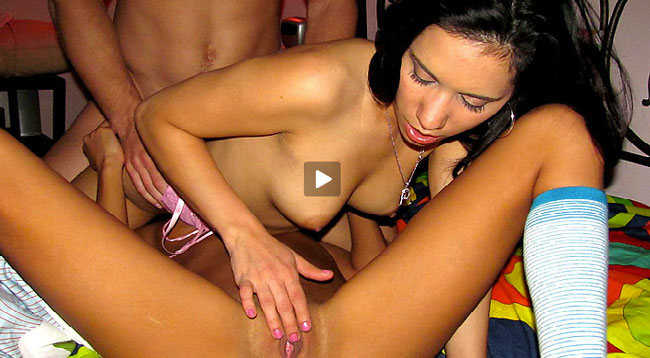 Design and features
The home page of the TeenBFF is promising, and the nice design is mixed with good navigation. When you open the site, with the idea of taking the tour, you might find yourself to be somewhat surprised: the TeenBFF has a really good tour. You can watch five trailers, and some of them are quite long there are nearly 2 minutes long previews too. Live with the opportunity, it will make it easier to go in. Once you are in the members' area, you will notice that not much is changed compared to the outer page. The search engine isn't implemented, but there are some sorting options on the listings page.
All videos are exciting, and it's highly recommended to watch them all, but if you need some filtering, browse through the models' database and pick from the girls. The videos are enjoyable in the browser. The in-browser viewing is made possible through an FLV stream, which you can play with a player which uses Flash as a resource. If you are a man who prefers watching instead of downloading, you have to settle with a 720p resolution in the browser. In case you think a video is worth saving, there is a high chance that you can find a 1080p version for it among the download options. Video captions' galleries are available too.
Girls and videos
The TeenBFF features some really hot pieces of pussy. This is original American mainstream porn, featuring the hottest chicks, who are getting higher and higher in the porn star ranks. These girls are professional, but cute, and mostly natural ones, and it's quite certain that you will enjoy watching their sweet threesome videos. When they get on the stage, you will recognize some of them, however, there are some hotties who have just started their career in this business. For example, you can find here models like Dillion Harper, who seems to be quite popular at the PornPros, because they hardly have any site which doesn't feature at least one video of her. You probably saw her elsewhere, because her nice body, and cute face is hard to forget. She represents nicely the girls of the site, however, if you prefer blondes or brunettes, you can find more of them too.
As far as it can be detected, the girls are fitting the age they mention in the TeenBFF's name. However, in the porn industry, usually twenty-something girls are playing the role of ten-something chicks. They are doing this in Hollywood too, so why shouldn't the porn industry do the same? The fact that these models are usually in their second X makes it quite evident that most of them are still natural, so prepare your eyes for some really amazing shapes. The scenes are staged. They don't seem to follow any particular script, however, the first few minutes are strict, and the girls are doing pre-organized things. Like taking a shower, then do some sweet lesbian kissing and licking. Every video of the TeenBFF features threesomes.
They start as a lesbian scene, but there is always a hard cock appearing, and the girls take turns in sucking it, just as they take their turns taking it in their pussies. It's safe to say, that this is vanilla porn, because apart from the fact that there are always two girls and one guy, there is nothing kinky or too special about them. You can see some really acrobatic positions, but the majority of the videos just shows what mainstream porn is about. The videos are not boring however, the sex is intense and the high quality makes you care about the details too. It's quite possible that you will find yourself staring at a nipple or a tattoo, so good is the quality.
Conclusion
What you can see in these videos is too sexy, and if you enjoy watching cute girls sharing large cocks then this collection will break your sexy-meter. Since the quality is amazingly good you will truly appreciate the detailed videos and the nice close-ups. Those who are always asking for more, the site can provide that too: as a member of the TeenBFF you gain access to 20 additional sites of the PornPros network, which also means that you get a large collection to browse, without any regrets. And you get it all for a good price.
---
Looking for further info? Check these other porn review sites.