SimplyPov review
m4rc0f
SimplyPov review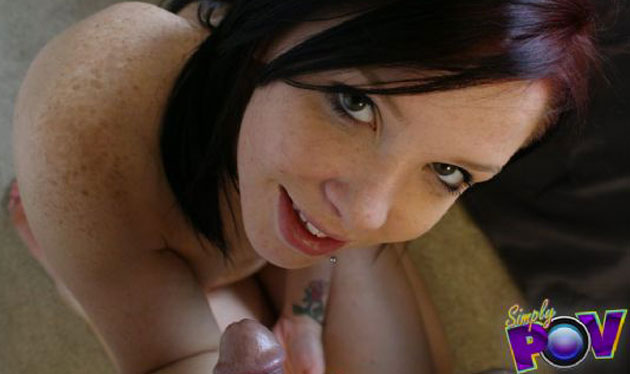 Negatives
• no exclusive content
Site Overview
If you have a good imagination when it comes to the fulfillment of bodily pleasures, then you must have imagined getting your cock sucked by the hottest girls that you could ever come across. As porn was invented for us all, it is no surprise that most sites are focusing on presenting porn action from our point of view. This basically means that when the cameraman gets fucked, the girls do it so skillfully that you will think they are working on your very own cock. You may have thought that you had exhausted all Pov sites that the virtual world has to offer but l am sure that you have not explored SimplyPov for all that it is worth. However, that is the very purpose of this review.
Needless to say, the action on this site is overly sexy and it simply focuses on first person blowjobs. All of the scenes are overly exciting and you will rediscover why you fell in love with porn in the first place. All of the models are truly hot and they are highly talented when it comes to swallowing their partners' big cocks. SimplyPov is a site that not only focuses on blowjobs but there are also numerous scenes that showcase hardcore action.
As a site that was established in November 2008, SimplyPov has proven that it is the very best adult platform in the provision of first person sex. While there have been lots of good hardcore action from numerous adult sites, the action on SimplyPov is nastier than you are probably used to. Think that this is all that is in store for you? The quality of the videos in the collection is top-notch. Even though these may not be full HD flicks, the level of clarity in which you will be immersed in during every film is enviable. The beauty in shooting the action is truly one of a kind, unlike anything that you have ever seen before, you will not miss out on any action as it unfolds. Brought to you by the
StudiosPornoNetwork, you will always be in for a good treat anytime you log into SimplyPov.
The models are not professional pornstars, they are amateurs who are making their debut for the first time on screen. Even though, there are still a few familiar faces that you may have seen before a few times on the porn sites. The action features sloppy blowjobs, nude fresh faces, full- on sexual encounters and masturbation when necessary.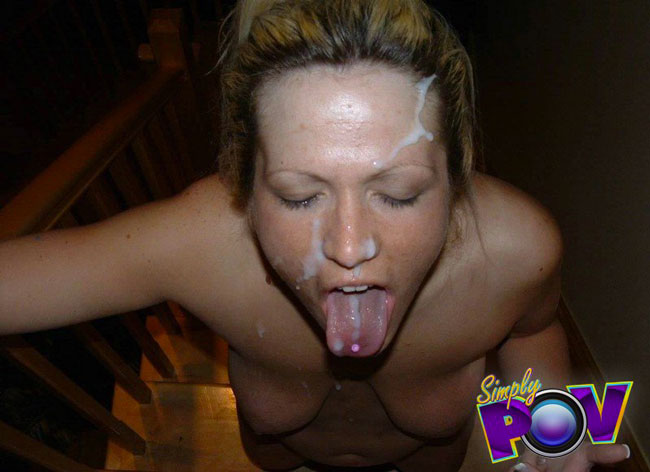 Design and features
The most outstanding aspects of the SimplyPov site is the design and the graphical work. The combination of these two great factors will make your feel like magic. This is because the good design comes with simplicity and brilliant organization. Therefore, you will be able to get the flicks that you want to preview easily. When it comes to the site's update schedule, you do not have to second guess because there is a 'coming soon' section that lets you know when you can look forward to the next new scenes on the platform.
There are lots of teasers that will taunt you into signing up for full membership. For instance, the recently added scenes will come with pictures that have been tagged from the galleries. The pictures are presented in the form of screencaps. For a download speed of 300mbs, you should not be waiting for too long in order to enjoy the amazing scenes.
Girls and videos
SimplyPov is a site with the most interesting models' roster. All of the women have an agenda of true pleasure and entertainment and they intend to show you exactly how much they are ready to go above and beyond for pleasure. The best word that describes them will be 'sexy' as the amateur fresh faces go beyond the norm to seek for pleasure. Undoubtedly, you will be spending time with girls who love eating cum, sucking cock and clinging on balls with their tongues as if their lives depend on it.
It is almost as if the models have been sexually starved for a long time and for some reason, they have had the opportunity to get laid so they decide to fuck and get fucked while filming. Some of them will stop at nothing to pleasure all of their bodily holes. All of the models have their make-up on point and it is definitely evident that they spend endless time in front of the mirror to ensure that they look perfect for the occasion. They equally love being nude in front of the camera and they cannot seem to get enough of this.
These girls are exceptionally beautiful. They are the kind that will make you abandon all that you believe in and solely focus on them. The pleasure they give cannot be described. The best porn is the kind that makes you feel alive and this site has a great reputation of that. They have a way of stretching their legs wide open to make sure that their cocks perfectly hit their g-spots without failing. Who would blame them? With pussies so pink and tempting, it's no wonder these cameramen choose to forego all else and get laid on that particular day. As an amateur site, SimplyPov does not list all of its models by name but it is hard to forget what they make you feel.
Conclusion
SimplyPov is your one-stop shop for all things good porn. The action is real and unscripted. The fucking, slobbering and sucking are enough to keep you at the edge of your seat at all times. The site has a way of proving that signing up is the best bet that you could ever make. This is the Pov action that you have been waiting for, therefore, do not let it pass you by.