ShilpaBhabhi review
m4rc0f
ShilpaBhabhi review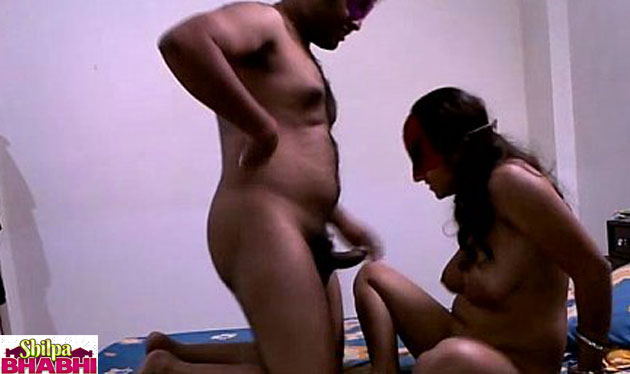 Positives
• good quality • exclusive content
Negatives
• no frequent updates
Site Overview
An awesome and great standalone porn site, ShilpaBhabhi is a harbinger of change in the way porn is enjoyed. One of the few sites offering Indian porn in full glory, ShilpaBhabhi gives you the most ultimate porn watching pleasure with the natural, genuine and realistic sex. Shilpa and her husband team together to provide intimate and passionate homemade sex scenes for your dick's pleasure. Wearing a mask to protect their privacy, Shilpa and her husband, Raghav, make you fall in love with them, and the way they have sex with each other. The realism is sure to get you and your cock flying high. The videos are in HD quality, though they are homemade.
Watching someone's private and sex lives is voyeuristic, but with ShilpaBhabhi, you will feel as if you are right there, watching them fuck and have a gala time.
ShilpaBhabhi is sure to raise many eyebrows with its amazing porn contents, and a review of such a site will surely add value to you, for you will be able to decide whether ShiplaBhabhi is meant for you. The review will get you to decide what makes ShilpaBhabhi so awesome to subscribe to. So, get ahead and read this review to decide on what you want to do.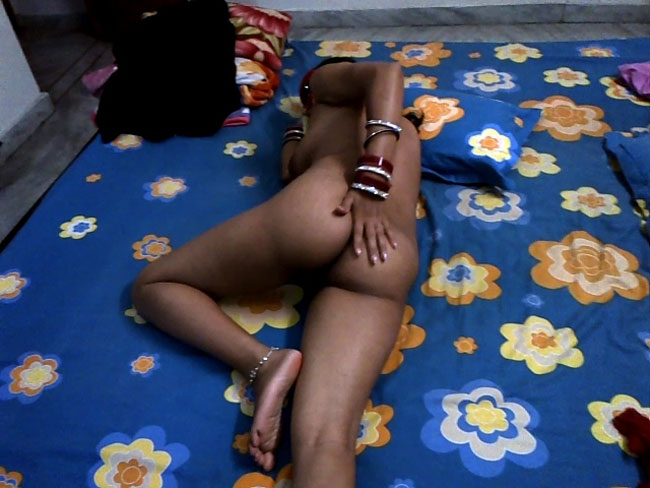 Design and features
The creators of ShilpaBhabhi have really put significant effort into creating this site. The design is sophisticated, elegant, colourful and bright. Its colourfulness resembles the colourful life of Shilpa. And being an Indian slut, her outfits are also among the most colourful ones you will ever see, with hundreds of brightly coloured sarees, and suits.
The site's colourfulness stems from the use of various colours, such as purple, white, light grey, black, and green and traces of yellow. Light grey forms the overall background colour, and white forms a beautiful floral design that permeates throughout the background.
Pink separates the header from the main body, and main body from the footer. Pink is used in strips running across the length of the site, and forms a part of the header at the top, with a brief one-line description of the site at the top. The bottom of the header is the tab section, with links to the home, members and scenes pages. The background of this section is also pink.
Between these strips is housed the beautiful ShilpaBhabhi logo. Shilpa in green, Bhabhi in purple, houses in the background in purple colour, and a punchline in white with purple outline and a line of yellow coloured houses make the logo look exquisite. The collage to the right, shown in pink bordered circles sets the tone for the rest of the site. The collage shows Shilpa and Raghav at their naked best, fucking and sucking nipples and cocks, and other dirty stuff.
A purple box with the description of Shilpa, her shy but naughty nature, the kind of dirty and nasty stuff she performs on camera for you and the adrenaline rush she gives you is beautifully explained in this box. A white box, within the purple one, indicates some critical stats of Shilpa, including her date of birth, her body details, her fantasy, her ethnicity and favourite sex position.
For a guest, ShilpaBhabhi offers only 30 videos, which are arranged in a grid format. The 30 videos are spread across five subsections, each subsection separated by a pink strip. Clicking on a video takes you to a new page where you can play a trailer, which runs for about a minute. The naturally shot homemade porn gives you a hard on very quickly. The video has a brief description, and a link to download the full video. This link is open only for members. A set of 5 photos below the trailer and description can also be seen.
Girls and videos
Yes, time has finally arrived when we will tell you what's in store for you on ShilpaBhabhi. Of course, you do know that ShilpaBhabhi offers you amazing and realistic sex between hot Indian slut Shilpa and her horny husband, Raghav. Coming from a conservative family, Shilpa is the sexually active and liberated soul who loves to show off her kinky stuff. While she is a shy chick by nature, in the bedroom, as also the bathroom, she is a completely different person. Her persona undergoes a massive change, and she is this horny cunt who would love to show off all her private parts to the camera, and loves to be uploaded to the internet for the entire world to see.
Let's quickly check out Shilpa's stats, fantasy and her favourite position. Shilpa's measurements read 36B-28-34. This is truly awesome, for Shilpa's breasts have the perfect size. Fondling the breasts or groping them will give you a hard turn-on. The areolas are big and dark, perfectly complementing her light tan body. Nipples truly look amazing, and when excited and erect, one will not want to take his eyes or hands off the nipples for a long time. Her fantasy is to engage in a threesome, with two men fucking her holes, and her favourite position is woman on top.
We had the privilege to check out a video, and we loved it. This video shows Shilpa wearing a body hugging top with noodle straps, and skirt. With no bra inside, her cleavage and breasts look exquisite. Dancing to a seductive Hindi song, she is seen slowly gyrating to the music. Fondling her breasts, she entices Raghav sufficiently for him to pull out her breasts. He is recording every minute of the strip tease, and when he's had enough, he kneels, and sucks the nipples hard. You can hear them conversing in Hindi, with Shilpa telling that she loves the feeling of the wet mouth covering her nipples.
Conclusion
ShilpaBhabhi has set a new standard in showing the intricacies of reality porn. Daily updates, awesome porn, an intimacy and passion that are irreplaceable make ShilpaBhabhi a true work of art. And ShiplaBhabhi is a very affordable site too. It offers a variety of membership options, including a trial, recurring and non-recurring options. Non-recurring annual plan is the best for it gives you significant discount over the recurring monthly plan. What more can you ask for? Join Now