ShadowLane review
m4rc0f
ShadowLane review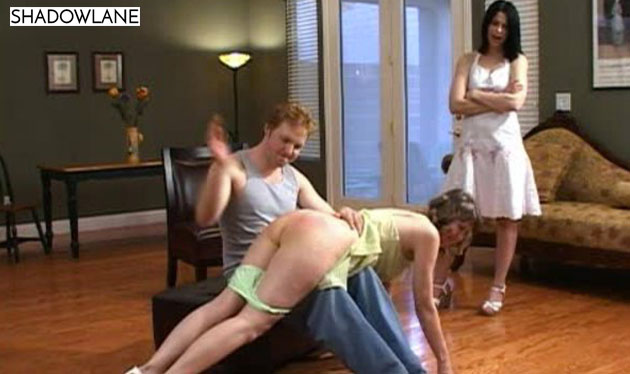 Positives
• frequent updates • exclusive content
Site Overview
Over the years, we have been part of a number of sites that have showcased a lot of different sexual niches. We have enjoyed fisting as much as we have had fun watching videos that feature lesbian action, however, adult sites that mainly focus on spanking have not saturated the porn platform. When beautiful girls get together and spank each other's butts until they turn red, you will be able to enjoy them from a whole new perspective. It does not matter whether they use their hands or a few props, either way, they get the job done. While you may think that ShadowLane is a one dimension site, you will be delightfully surprised to find out that the action also features hardcore fucking, anal fucking, the use of plug-ins and lesbian sex.
For a site that has a motto like, 'The romance of discipline' it may be hard to determine what you will get from this platform but it does not take long to warm up to the content that you will see on this here. ShadowLane is truly tasteful and for the most part, it lives up to its name. From the videos, you can also escape a good mix of everything. It does not matter whether you prefer submissive flicks, sexy ones or those that are more dominating as this adult portal will give it all to you. While you may have been searching for the perfect site, you will appreciate the fact that ShadowLane does not revel in perfection. Instead, it only presents real moments of pleasures as they happen. If you think that this is the third-grade site that you may be used to, the action on ShadowLane is on another level.
Established in January 2014, this site has been successfully able to provide one of a kind action. It covers all fetishes and as it is part of the PornPurveyorsNetwork, you also get bonus access to four other adult sites that feature a collection of diverse adult action. You can never go wrong with this. ShadowLane comprises of 280+ videos and on an equal number of galleries. From both of these parts of the site, you will be able to get great content. All of the videos are exceptional and the images are inviting and exciting.
ShadowLane is only made up of exclusive content that you will not get to see anywhere else on other adult sites. Signing up for full membership means that you will get over 70 models that are highly skilled in the art of adult entertainment. Despite the 2GB daily download limit, you will still get a lot to enjoy such as live cams, the store, and a member's voice chat that you will get a kick out of.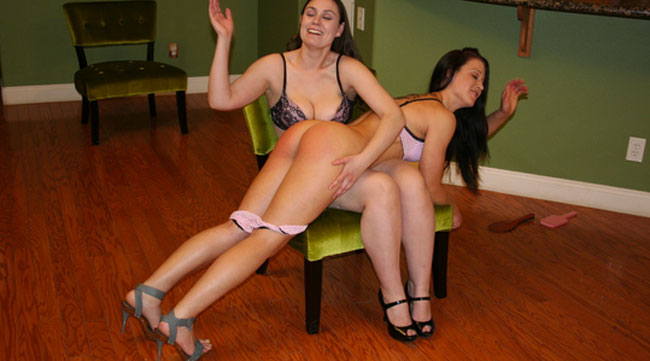 Design and features
ShadowLane has not in existence for a long time but the site has undergone a few refurbishments. It is easy to use and on the eyes as well. You will have a great time going through the pages of pleasure as it will seem like all of your fantasies and sexual desires are wrapped under one place. There aren't any issues with browsing, in fact, you can easily skip pages and only go through the content that truly interests you (even though everything on the platform is pretty interesting). Quality is not a concern as ShadowLane helps its own in terms of clarity and consistency of the action.
The videos can both be streamed in a flash embedded player or downloaded as MP4 files. The site truly speaks for itself in terms of good quality entertainment. The galleries are also a delight because they are filled with top notch videos. Members can positively contribute to the platform by voting the videos out of five and leaving sexy comments other members to get their idea of what they think about the platform.
Girls and videos
Beautiful models, one ShadowLane are being sparked left and right. We already established the fact that spanking is not all that you will be seeing on this platform, this can only mean that you will be able to watch these girls in the most compromising positions. Also, you will absolutely love them. The butts are not as big as you imagine, instead, these are round and firm, and in other words, they are just right. While this may be considered an aspect of BDSM, all of the models are good sports. They play along with their partners spanking them without a single complaint. You will get to enjoy them with men and women alike. The model roster is made up of a mix of Milfs as well as fresh faces. You are free to pick and choose to depend on what appeals most to you.
Some of the sexy models are Snow Mercy, Layla Savage, Violet October, Joule Jackson and Star Chandler among others. Some of the models are fully nude where other are dressed in sexy lingerie that exposes their butts to you. The main goal of the site is to ensure that you get fully entertained and there are no complaints as much as this is concerned. In order to truly enjoy the models, you have to be open-minded enough. All of the models take their spanking with a smile on their faces and this lets you know that they are having the most amazing time of their lives. Let's face it, you will be delighted to spend time with these beauties.
Conclusion
ShadowLane is the kind of adult platform that you will always want to be a part of. The quality of the unique content is great and highly enviable in comparison to other adult sites. The update schedule is one that will keep you busy at all times. When it comes to value vs. provision of content, none of these factors outweigh each other. It is a fusion of fun, pleasure and everything in between. You probably have spent time enjoying too many full-on sex scenes, so it is definitely time to break the ice with these fun spanking flicks.
---
Looking for further info? Check these other porn review sites.