SelfDesire review
m4rc0f
SelfDesire review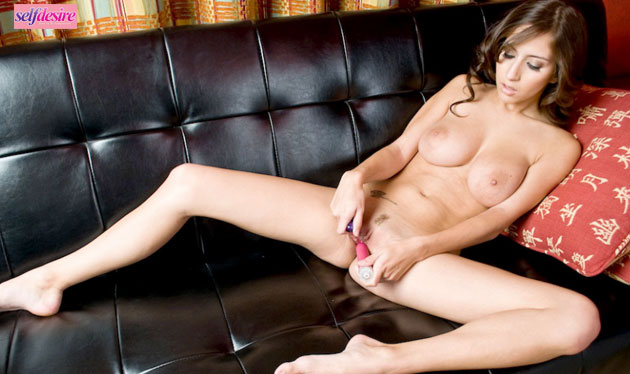 Positives
• hd videos • exclusive content
Negatives
• no mature • no threesome scenes
Site Overview
Self Desire is one of the best HD videos porn sites showcasing the depths of your lustful desire. It features lewd HD videos and fresh girls. The said porn website offers the best of the best of girls who don't feel shy masturbating and exposing their sweetness in front of the camera. They even make it a point to talk dirty so that you'll pitch a tent in no time!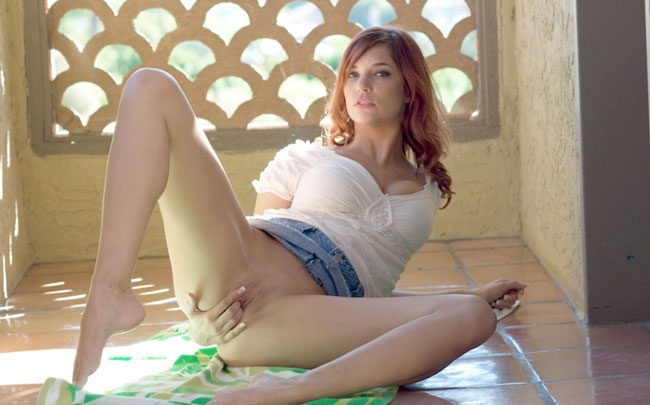 Design and features
Self Desire started last November 2011 by the Team Skeet. If you are not familiar with this network, Team Skeet is one of the top porn site network nowadays. They are comprised of different porn sites coming from different niches which a lot of porn users will definitely have fun with. Now that's some of the basic information that you need to know about the Team Skeet. Moving on with Self Desire, this site contains amateur girls being filmed while pleasing themselves. This masturbation site offers two membership options. There's the monthly subscription and the annual subscription. Members of this site do not only get high quality videos but they also get access to 24 other porn sites that are part of the Team Skeet network. The following sites that you should look forward to are Her Freshman Year, Solo Interviews, Oye Loca, and POV Life. Self Desire as well as other sites that belong to the Team Skeet network is also in partnership with Paper Street Media. Sites tagged as a partner site with Paper Street Media are also known to have the best quality of videos and pictures.
The website's design is user-friendly and easy to navigate. It's a good thing that users can easily get around this jungle of photos and videos across the site. The site has a good search tool which makes it easier for them to look for the desired video. This is made possible because the videos are tagged and categorized accordingly. Self Desire also has a tool where you can search for a specific model and the videos that she starred on. Aside from that, the site also has a sorting feature where videos can be sorted according to the ratings given by the users, the number of views the video has, and the duration of the video. Moreover, the site has a models index where you can see all the models in the site without wasting a lot of time searching all over the site. The models index contains the model's name, the number of videos she starred on, a short biography about herself and a short video clip that highlights these models.
In the videos section, you can see that the videos are all in high definition. They are also offered in full length videos which last for thirty minutes long. There are also short videos that are just 10 minutes long and sometimes can extend to 15 minutes long. Well, it all depends on what the girl is doing. But pretty sure every ticking second is all worth to watch as it is full of hotness and excitement. One of the best features of Self Desire is that it doesn't have download limits. Sure you can stream it for how long you want but if you want to save a copy in your mobile devices, it is also possible. Speaking of streaming, the videos can be streamed in low, medium and high quality so you have three options here. It all depends on how fast you internet connection is. If you want to download, the video file formats can be MP4 format, MPEG format, and WMV format. Each of these file formats have different resolutions. For MP4 files, there are 720p and 1080p resolutions. WMV files are usually slightly lower than MP4 files but still in average quality. The MPEG files are also average quality and are suited for storing in iPod.
Girls and videos
Most of the models are blondes or brunettes with attractive bodies that are flawless and fit. These girls are definitely every man's fantasy and I bet these guys wouldn't miss a chance to take these girls home. Self Desire has made a good choice picking a good selection of horny women that can't wait to get their fingers inside them. They are all so horny that they don't really mind being filmed. The models that they have are all performing very well that you wouldn't notice that majority of them are amateur porn stars.
In the videos, the models are usually interviewed and they bluntly answer these erotic questions such as their sexual preferences and how they would like to please themselves. After a bunch of interview questions, these girls immediately get down to business— rubbing their clit until they get wet and finish themselves off.
Aside from the videos, there are also a lot of pictures in the site. These pictures are grouped together into picture sets and these can be downloaded into zip files. Each picture set contains 120 to 160 pictures. Typically, the pictures feature models showing their private parts. There are also pictures, which show girls inserting their fingers in their wet pussy. If you want a close up and crisp view of a pussy, you can get it from the pictures. Each picture has a resolution of 1050×700. You can also view them in slideshows so you don't have to swipe through these pictures.
Conclusion
Self Desire is a home for horny girls. This site is worth the time and money because they do know how to target their members so that they'll keep coming back for more. The Team Skeet network has also maintained a good reputation in the porn industry so this alone can give you an assurance with the type of service that you can expect from this site. The models are all fun to watch and you'll surely get wet in just a few seconds watching the videos. They also have a lot of bonus sites that you can enjoy.
---
Looking for further info? Check these other porn review sites.