ScaleBustinBabes reviews
m4rc0f
ScaleBustinBabes reviews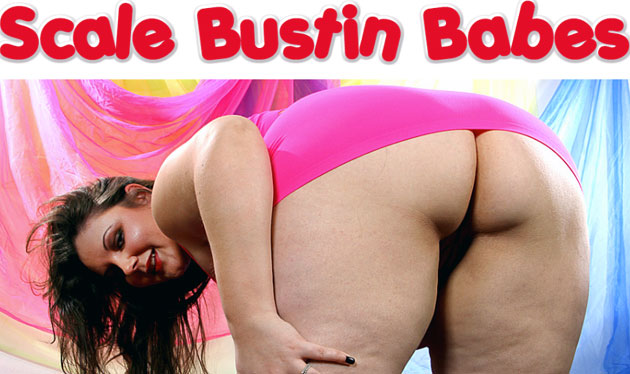 Positives
• original content • hot chubby women
Site Overview
The ScaleBustinBabes is a BBW fetish site, which offers you a large collection of mostly exclusive porn videos, featuring hardcore sex and big girls. Here you will be able to live your fantasies and satisfy your fixations concerning fat girls and the way they get nailed. Every professional video of this site is exciting, and though some girls are not as big as the others, you can still find here chicks who are really busting the scales. It's not easy to decipher the actual launch date of this site, because the content isn't dated, and there isn't any hint about that anywhere on the site. What we were able to gather is that the domain itself was registered 13 years ago, in 2003, and it the site originates from Canada.
Now, according to further research, we dug up the infos which places the first video addition to 2006. This date is supported by the quality, since there is hardly any HD video here, and also, the site hasn't grew recently. The matter of exclusivity is also interesting. It seems that there are some flicks that were made for online publishing only, however, the majority of the content originates from DVDs. And as far as we could decide, some of the videos are available on another site of this company.
This site however is a good way to enter the world of the RodneyMoore mega-site. As soon as you become a member here, you gain access to a network of porn sites, which offer you hardcore sex and a lot of fetishes: interracial sex, foot-worship, MILFs, swallowing. In fact, the network access is the best feature of the site, especially for those who link porn when it's kinkier.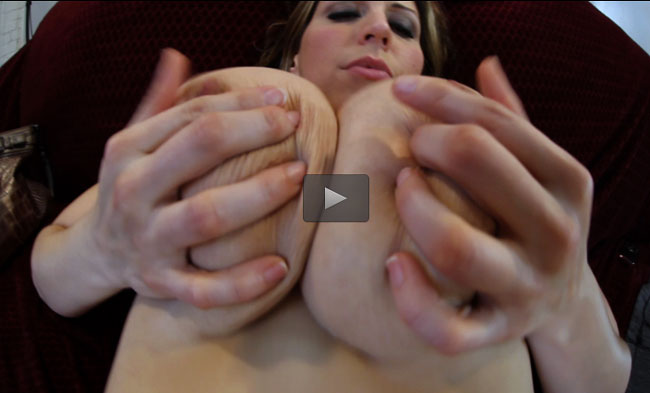 Design and features
We really like it when a site is good to look at and easy to use, but some sites seem to deliberately cross the borders. The ScaleBustinBabes works fine, loads fast, but it's so 20th century that we just can't find better words to describe it. The tour page has a menu on the top; feel free to take a look at the content – especially the Trailers menu is recommended. There is a slideshow bit lower, which shows some sexy girls in situations you can't misunderstand. And as you scroll lower, you can see the videos' list.
On the inside, this freakin' simplicity is continued. There isn't any bit more advanced navigation tool, so you have only the main menu and the list of the videos. So, if you manage to find something you are interested in, you can start watching it in the browser. For this Rodney grants you a Flash-video stream. You can exchange the quality for better playback. The best way to get the videos in their full potential is to save them. You can do so by saving the flicks in QuickTime format, MP4 and MPEG. The MP4 offers even 1080p resolution if available.
Girls and videos
The ScaleBustinBabes has a big collection of hardcore porn, and it's not just the collection what's big. These videos here all feature models who are big hot and ready to fuck. The girls of the site are not exactly professionals, but they seem to know handle a cock, and they are even capable of doing some kinky stuff too. In case you have your eyes and cock fixed on big women, you will certainly enjoy the videos here. There are Caucasian, Black and Latina models, and they are all real. There are no upgraded asses, breasts and lips, if something is big on them, it's all real.
You will find here some middle-fatties, and some real scale bustin' girls have layers of fat, but their pussy is tight and warm as it should. Most of the scenes feature straight sex, and the male performer is usually Rodney Moore. This guy seems to love it when girls are on his cock, and when he gets on with his hardcore stuff, he really gives the girls what they deserve. Though the content comes from DVDs, the chicks are not well-known professionals, probably because the BBW sex is still a kinky, and not a widely accepted niche. Every video here is done by a professional crew. These scenes are coming from DVDs, and they feature hardcore sex, in a full-round intercourse action. There isn't much info you can gather from the videos, but it's quite certain that you will like what you can see.
The models of the site are all gorgeous in their own way, and when they get turned on, these lustful chubby wonders do everything to please their man and themselves. You can see them sucking a cock, then getting it deep into their tight, wet snatch. The positions are not too varied, since there are some limitations for so big girls, but the guys with the camera always capture from good angles, so the videos are quite spectacular overall. This is kinky hardcore sex, looking a bit semi-pro, but nevertheless there are really exciting videos. In a few scenes the girls are not just getting fucked and sucking cock, but these nasty chicks also give this man a rim-job, which is higher level kinkiness here. The videos are in good quality, they are shot indoors and outdoors alike, and the hot sex in them will make you want to stay here for a long time.
Conclusion
The videos of the ScaleBustinBabes are exciting, so much is true. A better layout and navigation would do wonders to the site, but if you get used to it, you can manage it fine. Naturally, we recommend this portal to all BBW fans, and since it's a Rodney Moore site, you can expect here a whole lot more fetishes covered. As a member, you can browse his other series, and it would be foolish to let your membership go away without exploring them.
---
Looking for further info? Check these other porn review sites.