RealTeenDolls review
m4rc0f
RealTeenDolls review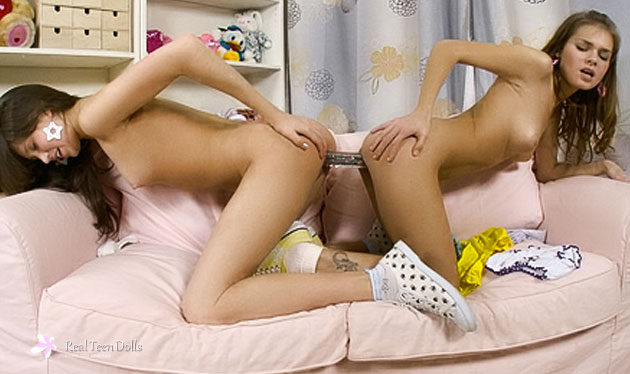 Positives
• streaming videos • hot innocent chicks
Negatives
• no exclusive content • no milfs
Site Overview
The famous line that goes, "Girls are made of sugar, spice and everything nice" has to be one of the most appropriate descriptions of a girl for all time. It encompasses the whole meaning of being a girl. The girl has to be sweet as candy with her words and actions. She has to look just as fragrant like a rose bud that's making its way into a full bloom. The girl has to be spicy like pepper or oregano. Their aromatic design as an individual will shine through by their personality. The girl has to be nice. They need to be just as a good a girl to herself as she is to others and this website tries to commemorate this vision of the perfect girl so well.
RealTeenDolls is the porn site for your perfect girl needs. They are just as sweet as they are spicy and just as nice as they are naughty. If you want to dive into a realm filled with girls that are just your type then this is the website you need to look at! Excellent quality porn of the freshest faces in the porn industry, RealTeenDolls brings it in hot and fresh from the oven. Why don't we delve into it a little deeper to get to know it better then, shall we?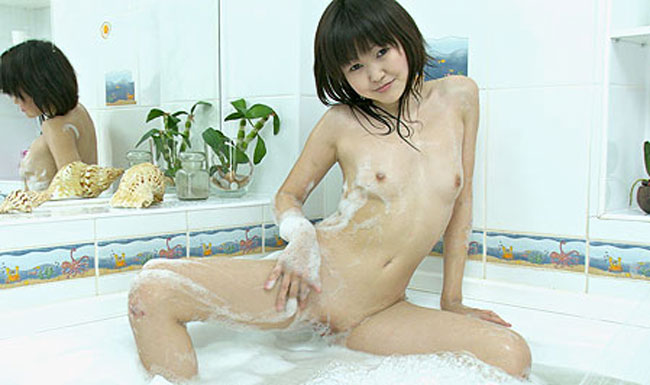 Design and features
The site at first glance is simple with its purple and black theme, and it is easy on the eyes. Navigating your way around the pages is not hard at all and you can very well find what you want pretty easily. The home page where you first see all the features of RealTeenDolls showcase their best videos, photos and models. Under the Models page, the girls are lined up alphabetically and their photos show them in their best poses. Some of the girls are listed together with a partner as these will link you to the photo sets where they do their lovely pleasure time with each other.
A search bar is also present for your convenience in case you have a favorite girl already and searching for them here is the easiest way to find them. The photos page showcase the girls the photo sets during a sex session of them doing solo, lesbian, or doing it with a dude. The girls' personalities shine through in every photo that is taken of them and it is really entertaining to see them enjoy what they do.
The site's extra features include a free trailer that you can see on the home page. It is located right under the site's banner and all you have to do is click that button to see the video. The video starts off with RealTeenDolls and the ongoing theme of purple and black. A flower signifies the girls' freshness and delicateness. The girls in the video are the most popular models of the site in their best videos. You can see how flexible most of them are not only in the way they move but also in the way they make love.
The trailer showcases the many kinds of videos you can see on the site from the girls enjoying a nice sensual masturbation session that either includes toys or just their delicate hands, to full on sex with different partners either with one of their own friends on the site or with a dude whose dick can make their mouths so full its almost too adorable to not take a gander at.
Girls and videos
We've been mentioning just how talented and adorable these girls are time and time again so we need to mention at least a few of them right? Let's start things right by introducing the lovely Dulce. This girl has the facial features like a doll with her full cheeks and round beady eyes. Her hair is in pigtails for the most part and she looks just as cute without them. She can be seen either enjoying the time of her life with her fingers or with her special partner Yanie who is just as adorable. Her prime charming factor would have to be that perfectly shaped pussy of hers where it protrudes just enough for the fingers to be wrapped in and when it gets wet it glistens like a pair of bread topped with glaze. A classic sight to behold! Next up, let's talk about Isida.
The girl's uniqueness doesn't just stop at her name, it also comes down to her features. She looks like she falls between Asian and Caucasian features and although I wouldn't be able to tell for a fact as to what her true nationality is, seeing her in action should be more than enough for the likes of us, right? She is a real beauty and having her in situations so sensual and erotic brings about a mountain of erections from everyone who lays eyes on her. Lastly, we have the gorgeous Kassandra who stands taller than the rest of the girls. A real quirky gal, her love of sex toys is apparent on all her photos. A beauty like no other, Kassandra is a real hot chick whose body packs a punch. Ample breasts and long legs can go on forever, this one is a bombshell.
Conclusion
The website is a breeze to sift through and the simplistic design works quite well for them. The girls are top tier, of course, and it is with great difficulty that one would come to hate any of them! They are all delicate beings with a heart of gold for trying to fulfill all the men's dreams of having the perfect girl.
This site deserves registration from each one who visits and actually enjoyed the content. Weekly exclusive updates are up for grabs as soon as you become a member. You will not regret ever choosing to be a part of RealTeenDolls. The perfect site for the perfect girl of your dreams.
---
Looking for further info? Check these other porn review sites.