RealityLovers review
m4rc0f
RealityLovers review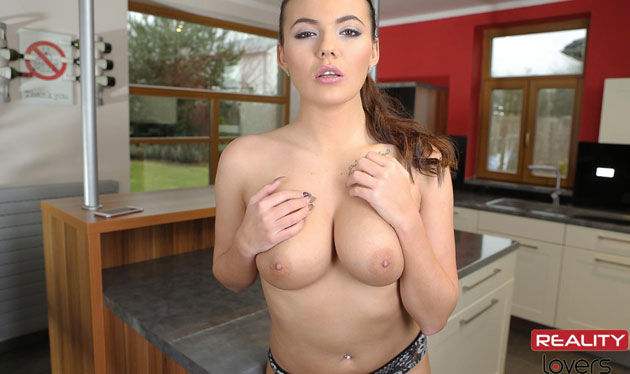 Positives
• full hd videos • european chicks
Site Overview
Change is a permanent part of our lives, for without change, there is no development and without development, man will not be what he is today. One of the major drivers of change is technology, and this has touched our lives in more ways than one. Take porn, for example. Who thought that porn would be a mainstream industry and get the recognition that other industries get? That too, when the moral police of the 1900s, fought tooth and nail to suppress this industry underground.
What makes industries survive? It is their ability to serve customers and adapt to customer's tastes. The porn industry is no different, and despite the challenges posed by the moral police of the early part of the 20th century, porn has managed to hold on strongly, and adapted itself to changing customer tastes. In many cases, porn has led the way in developing consumer preferences, as in the case of using live cam shows.
To maintain relevance and get customers to experience porn in a unique way, porn has now moved to a new avatar with the induction of virtual reality, better known as VR. Yes, there are VR based porn sites that you can subscribe to, but I suggest you should consider subscribing to RealityLovers. Being a VR based porn site, RealityLovers will provide you with a very realistic porn experience in a virtual environment that you will keep asking for more. You need to ensure that you watch the porn with your VR goggles, such as GearVR, Google Cardboard, Oculus Rift or even your smartphone.
Read this review we have provided so that you will find it easy to take a decision.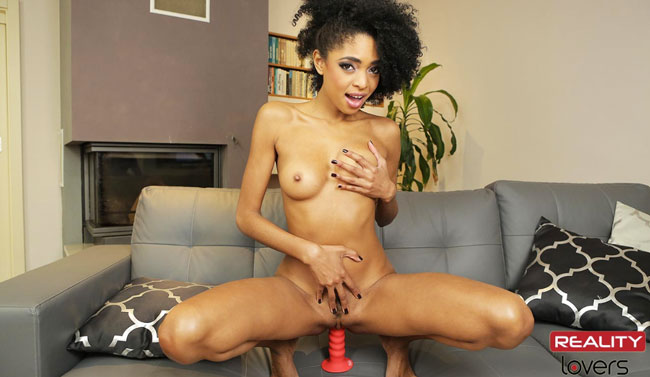 Design and features
This part of the review involves understanding the design and features of this site, in terms of its colour scheme, the links, the number of videos and other unique points related to this site.
A very simple colour scheme has been used on this site, comprising of white around the edges, and red and grey for giving emphasis to the videos. The links at the top of the site are appropriately given, such as Join, Help, Blog and Login, apart from Home. What I liked about this site is that it gives you a tutorial on how to use this site, and the various VR gears that are compatible with it. So, someone with a little technical knowledge can quickly grab the instructions and experience virtual porn.
There are 65+ videos for your enjoyment, all in VR mode. These videos are shot in 3D, give you 180-degree view of the surroundings, realistic binaural sound, and a head tracking technology for all round viewing experience. With 1080p and full HD quality, these videos are sure to turn your dick from flaccid to rock-hard in no time.
The videos have a title, a brief description, date of release, duration, the porn star featured, 10 photo thumbnails and a two-minute trailer. The trailer is free to watch, and will make you go gaga in no time. Such is the quality of these videos.
The site releases two new videos every week, and by subscribing to the newsletter that you see in the blog section, you will not miss out on anything new from this site.
Additionally, the blog also highlights the achievements of this site, and you can contribute positively to the popularity of this site. The site is available in two languages, German and English.
Before we conclude this section, let us briefly highlight the affordability of this site. Till a day before this review was written, there were two plans, but now, only the recurring plans are available on monthly, quarterly or annual subscription basis. The best subscription offer is the annual offer, that saves you significant money.
Girls and videos
I loved watching the sluts on RealityLovers and I am sure you will want to fuck them when you see them in their birthday suits. A watermark image at the top of the site, welcoming you sets the tone for the rest of the site. Two lesbians, in a seductive embrace, licking each other's tongues will get your dick hard in no time. If the image can do this to your cock, imagine what will happen if you check out the sluts and porn stars featured on this site.
The porn stars are exclusive to this site, and predominantly feature American and European sluts. Additionally, you will find hot Latinas and ebonies who can set your temperatures soaring high. All sluts have amazing bodies that you can drool over for the rest of your life.
I am a typical boobie guy, and I love the sight of sexy breasts, juggling away to glory. Shouldn't bras be banned? They seem to imprison the most beautiful part of a bitch, and when she removes the bra, those breasts seem to heave a sigh of relief, thanking God to have let them free. Nipples are so perky that if she had milk in her jugs, I would suck them, as if she was nursing me, as in erotic breastfeeding.
With a wide variety of choices available to view the videos, I could not choose which was the best one. I loved everything that I saw on this site, be it the solo performances or the lesbian sluts playing with their naked bodies or the threesomes in the outdoors or couple-sex by the poolside; or the female POVs or the voyeur videos; or the maledom or the femdom videos. Everything seemed to have its special place in the site.
You should watch Happy Ending Hotel on this site. A superb voyeur video, it shows a hot couple having sex in a hotel, while you watch them perform for you in the confines of your room. Starting with a sexy massage session in a spa, Rachel Evans is naked and the guy is massaging her back. Slowly, you massage her slim ass, and she turns back to show her hot boobs and trimmed cunt.
The hunk gets a hard on seeking her perfectly round and sculpted breasts and perky, taut nipples. Rachel pulls down his pants and gives the stud a hot blowjob. Her love for a hard-cock is evident when she sucks him non-stop, in various positions. The blowjob leads to a strong and penetrating sex, with Rachel riding him in cowgirl and reverse cowgirl positions. Rachel plays with her breasts and nipples, juggling her milk cans with each thrust. After about half-an-hour of nonstop fucking, the stud empties all his cum on her.
Do you want to watch a real voyeur video? Don't bother when you have RealityLovers around.
Conclusion
I had pre-cum oozing when I saw this video trailer and wrote the brief. Did you also experience it? Yes! Then go back to the top of this page and click on Join, and choose the annual membership plan. You will save significant money, as well as enjoy unlimited viewing of the videos. Subscription gives you an immersive porn experience, in the incredible world of VR porn. What more do you want? Join Now!
---
Looking for further info? Check these other porn review sites.