RacksandBlacks review
m4rc0f
RacksandBlacks review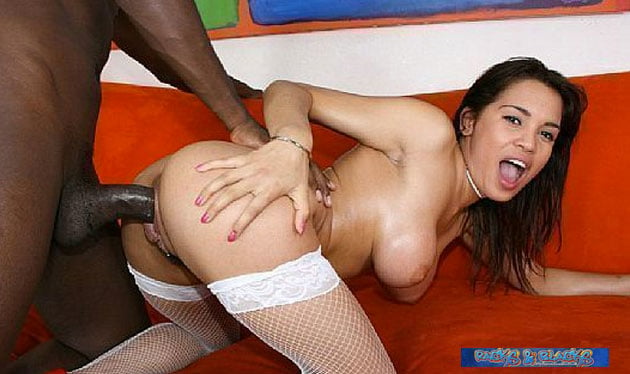 Positives
• good quality • exclusive content
Site Overview
Interracial sex gives you a massive array of videos in the adult entertainment world, most viewers of this famous and most searched category on porn sites, watch videos of black men and white women, or vice versa, having sex just for the kick of it or sometimes because of curiosity. There are a lot of talks going around about having sex with black men and watching these types of videos on porn sites could solidify the stereotype.
RacksandBlacks is a site that wants to show the audience of the adult entertainment world the real reason why this category is so popular, and they want to the audience to be able to understand what the fuzz is all about. With this site, you can enjoy the premium quality of interracial porn which is updated regularly.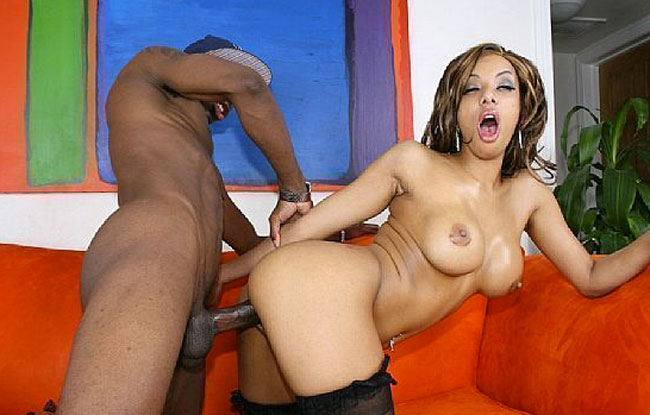 Design and features
The site also has an easy to navigate mobile version that is accessible anytime and is designed for those who are on the go, you can also use their fast streaming option if you are using a personal computer. Once you open the site, you will be greeted with a simple white background giving emphasis to the high resolution picture slideshow in the middle that shows white gorgeous women with big breasts sucking long black cocks or being drilled by them. They also show thumbnails of their videos plus they have a short summary of what the video is about and who the models are.
At the right side of the site you will see the rank of their top models; the ranking is based on the model's videos with the highest view count. At the upper left side of the site you will see a link that will show the profiles of their models, they have 24 beautiful girls and they have a very diverse set, they have blondes like Kara Nox, Starla Sterling, Victoria Spencer, Cassidy Blue, Ana Nova, Bree Olson, Brooke Banner and Friday; they have red heads like Sexy Vanessa; they have brunettes like Devon Lee, Sara Jay and Hillary Scott; they have Asians like Renae Cruz and they have ebonies like Havana Ginger and Alicia Tyler. Once you become a member of the site you will gain access to 28 other sites powered by Brazzer like HotandMean, TeensLikeItBlack, BigTitsInUniform, JugFuckers, HqHoneys, ButtsandBlacks, JizzOnMyJugs and many others.
If you need more information regarding the site and your subscription, they have a "help" link at the bottom most part of the site wherein you can read the frequently asked questions and they also have a customer support link that you can email, send a letter to, or call if you have any inquiries, questions or suggestions about the site or about your subscription. Their customer service link is available 24/7.
Girls and videos
The site has 24 gorgeous girls with big tits and who love black cocks, one of them is Sara Jay. In one of her videos she was walking towards a bedroom with just her stockings and panties on, there were masking tapes on her nipples but it did not stop the viewers from seeing just how massive her boobs are. As she entered the bedroom, she straddled the black man that was sitting on the sofa, he was already completely naked and he started running his masculine hands all over her stomach and thighs, they kissed passionately while she was giving him a slight and gently handjob and he was rubbing her pussy through her black panties, she then adjusted her position so that he could lick and suck her massive boobs. After a few minutes she knelt on the floor while the black guy stayed seated on the sofa, she took his long black cock and rubbed her palm up and down his shaft, she then sucked and licked the tip of his man meat giving him a sensual blowjob, she quickened her pace and even tried to take everything inside her mouth.
When the blowjob was done, he made her turn around making her support her upper body using her two arms, her booty was fully exposed as was facing the man, he then teased the opening of her pussy which was already soaking when by then, he rubbed the tip of his black cock on her pussy and he went deeper and deeper until it was fully inserted, this caused the girl to moan and grunt. He then grabbed her by the waist and moved her, making her ride the dick backwards as she was facing the floor and her hair was dangling the whole time. He lifted her and made her sit fully on his man meat, she used the sofa as her support as he thrust his pelvis, making his long cock dig deeper into her, as he went faster and the grip of Sara on the sofa got tighter, he licked and sucked her nipples over the masking tape, he squeezed and slapped her bouncing jugs, he then moved his hands downward until it reached her pussy, opening it more so he could gain complete access to it, he rubbed her clit as he continued drilling her. The video ended with him shooting his cum into her mouth.
Conclusion
RacksandBlacks is the site that features big breasted women and black men with long, massive cocks. The videos uploaded are the best in the web when it comes to interracial sex; they have rough and raw sex that the audience will definitely enjoy. Powered by Brazzers, it is certified that you will get the best and highest quality, they have a no holds barred type of performance and if you are a fan of interracial porn then this is in no doubt the porn site for you.
---
Looking for further info? Check these other porn review sites.