PussyPinata review
m4rc0f
PussyPinata review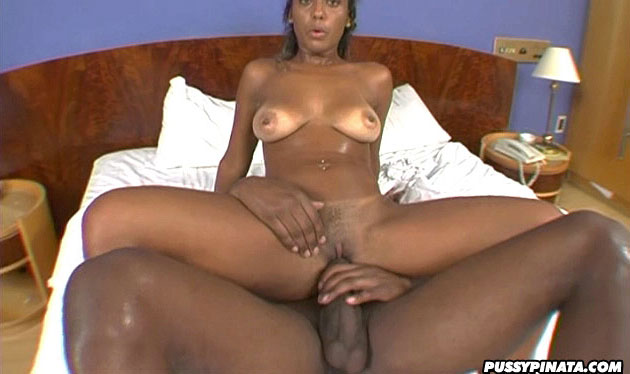 Positives
• hot spanish adventures • live shows
Negatives
• only latin girls
Site Overview
One of the best characteristics that we love about Latinas is their feisty attitude. They are empowered women who know what they want and how to get it. This is the reason why watching porn videos starring Latinas are a total turn on. No other type of ladies in the world can work it as hot as a Latina woman can. Do you also agree? Are you also a big fan of watching Latina ladies porn videos? Then you are in sure luck today because we have a perfect Latina porn site for you. Get it? It is not really worth mentioning here in the review anymore, but we still did anyway because we think that it's really funny. Don't you? Moving on, Pussy Piñata is actually a part of the big Filth Freaks porn network. It is a massive network of different porn sites that cater to different genres of porn. Some of them are Big Boob Frenzy (for those who love really big boobs), Black Cougars (to those who love watching slightly mature black porn stars do their thing), and finally Bubble Butt Orgy (obviously a porn site specifically made for those who enjoy big butts), just to name a few. If you are already thinking of signing up for a membership plan for Pussy Piñata already, or if you are interested in joining the Filth Freaks porn network, then we are happy to announce that you only need to sign up once, and you'll get access to all of these sites already. Yes, that is right. By simply being a member of Pussy Piñata, you will be able to access, stream, and download the content of the other porn sites belonging to the Filth Freaks porn network! For those who are interested in joining, the different membership plans are a thirty-day access, a ninety-day access, and a full year access. All you need to do is to sign up the form, choose your plan, pay for it, and that's it. The entire transaction is complete. You may already enjoy the different benefits and perks of being a full premium site member.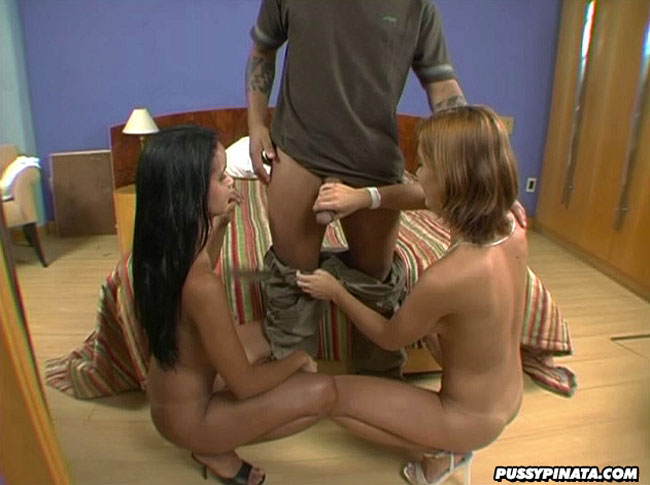 Design and features
The website design of the Pussy Piñata porn site is really impressive. Upon landing on the homepage, you are already going to notice the amount of creativity that went into the design and layout of the entire site. The background is printed with pictures of their hottest ladies, unlike other sites that only have plain boring backgrounds. The navigation bar is a sticky one as well, which means that it doesn't move along with the page once you scroll down. This is very convenient because it shows all the pages of the site at any given time. The links on the menu are Scenes (which will bring you to the pages where their videos are), Network (a link that will show you the page where you will be able to see the porn sites within the Filth Freaks network), Member Login (this is the page that you should visit first once you are already a full=pledged member), and of course, the Sign Up page. Below that is a banner showing a really hot Latina pleasuring herself. This space in porn site is also where they post new announcements. Right now it is when their next live show will be. To be honest, we almost postponed writing this review because the next live show will be a few minutes from now, during the writing of this review. Scrolling down, you will then see different things from the porn site: a short site description, trailers, and video thumbnails. These thumbnails are grouped into two views: the latest videos on Pussy Piñata, and the latest videos on Filth Freaks porn network. It would just depend on you which group you want to see. As for the thumbnails, they contain different information about the video like its title (which usually the name of the porn star in the video), its length, and the number of available of photos in the album related to the video.
Girls and videos
Speaking of videos, we really like the fact that the video selections in this site alone are really varied. If you are contented with just watching Latina ladies forever, because you are such a big fan of them, then this porn site will be enough to satisfy your porn needs for the rest of your life. Why? The reason is because almost all of the different porn categories area already here. The only common ground between the videos is that you will find hot Latinas starring in them, and that's it! There are anal, blowjobs, and other types of porn videos within the Pussy Piñata porn site. We also like the girls as well. And why wouldn't we? We are big suckers for hot Latina chicks. In fact, I personally never miss a Hollywood movie starring a gorgeous Latina girl – even if she's not the main character. We just like that they are well-endowed with absolutely everything: they have really gorgeous hair, they have big boobs and asses to match, and most of them have really long and sexy legs. What more can you ask for? And because of this porn site, we can already imagine ourselves easily with them, by the beach, sand everywhere, and fucking.
Conclusion
Overall, we like to thank Pussy Piñata and the Filth Freaks porn network for all of their efforts in building a collection of Latina porn videos into just one site. Any Latina porn fan would surely feel right at home at this porn site. We know because we did.