PureMature review
m4rc0f
PureMature review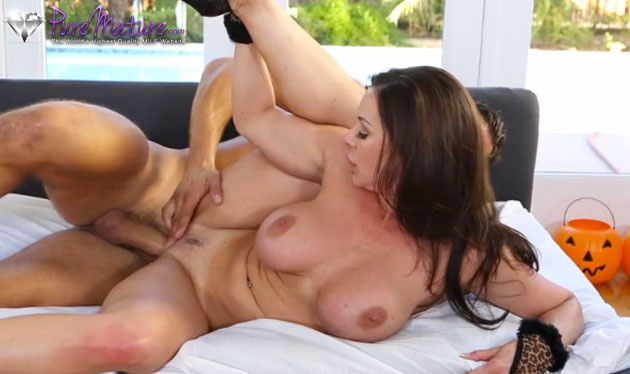 Positives
HD porn videos Weelky updates
Site Overview
Advertised as the MILF porn with the highest quality out on the web, PureMature lives up to their boastful promise by providing not only HD in every video but setting the scene with lavish apartments and hotels and stunning older women dripping diamonds and charm as they get hard action from their male companions.
It's a brand-new take on mature MILF porn that just reeks of old-money classic tunes. Sit back, relax, and enjoy the dosage of wonder you'll receive when joining PureMature, the MILF site that dedicates flawless quality at all times, 100%. They truly do update per week as promised, giving you something to look forward to when you're in the mood for quality alone time on a quality site.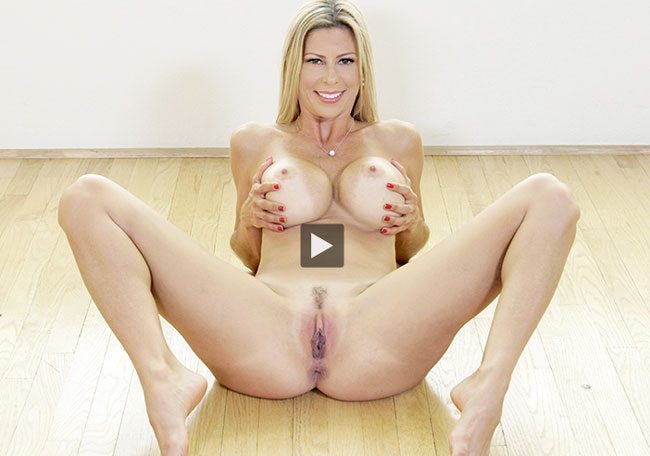 Design and features
It should come as no surprise that PureMature features a classy layout, simple user functions, and top-notch design on the website. Black and lavender, accented with silver, cover the page in sheer aesthetic delight. You are given the opportunity to engage in the hunt for scenes of ultimate value, featuring only a top rated page for any kind of specific searching outside of the model index. All the scenes are downloadable in great quality, just like their fast streams provide for you. PureMature doesn't let anyone get off lightly but instead heaps on the benefits with over 1,000 pictures in over 200 galleries that you can also add to your collection with complete .zip files. These stunning models in their best ages come in photos hardly even touched by an airbrush to show off their fine, natural look. True diamonds in the rough, fitting to PureMature's emblem of a shining, dazzling diamond!
These gems are also able to be viewed on mobile devices at any time, as well, so just a few taps to the screen and you'll be set with instant access to the class of PureMature on the go. Everyone gets busy, so even when you're running about, you get down to personal business when downtime allows. As is common of the MILF niche, PureMature prides itself on giving the lesser freshly faced girls in the industry the limelight and points it to women that are more sophisticated, experienced, and talented. However, what PureMature does differently than its biggest competitors in the niche is they deliver a new layer of intensity with their porn. It's not cheap remakes of age-old classics like the mechanic in the garage, but instead, peel back the layers that media has gunked up to show the delicate and softer side to hardcore sex. Sure, they include fast and furious action on both sides of the spectrum, but you're given a light atmosphere of luxury that is consistently missing from the average compilation of MILF related scenes and movies.
Girls and videos
Stunning, older models are all featured on PureMature, though some of the women do push the limits of what some consider MILF, it's impossible to claim that any lack in the department of age-old beauty and timely grace. For many, pornstars are like fine wine, and only get better and better as they continue to grow and mature. This site catches stars at their peaks, featuring a variety of cougars in every form imaginable. Anna Bell Peaks brings a surprising dash of vivid color and wild style to things with her ink-covered body and crimson hair, a walking masterpiece of art. Brooke Tyler treats viewers with perky, round, double D breasts that suit her shoulder-length bleach blonde hair flawlessly. She is one of the older of the models and has not a thing to make up for that she doesn't already possess in her skillful, experienced arsenal. Jewels Jade brings a more exotic fashion to the table with a flowing dark mane of wavy hair, olive colored skin, and a preference for anal penetration. There are plenty of other variations of these smoldering MILFs with over 120 different models to choose from.
The videos are designed to compliment the style of the models, 235+ scenes to choose from in a series of romantic and appealing sets. This is a mature website, going for a more whimsical, intimate feel, so you won't find dark dungeons or badly staged living rooms here. Instead, let PureMature treat you to a personal look behind the shut doors of the high-class end of sexual encounters with titles like Candlelight Romance and Sweet Spot. They have a place for more rough, hard fun, too. Every MILF is different, as are the viewers, so check out Bound by Passion and Titanic Tits for a more hardcore take on classy, elegance, mature sex. Though there is no specific coverage of categories these MILFs participate in, you can find fetishes that vary from movie to movie while simply browsing. A few of the things that appear do include anal, lesbian, threesomes, and even some rare scenes of pierced genitals with Jessica Jaymes. Most of these scenes are designed to just feature these hot MILFs, bring some class to the adult entertainment world, and seduce in the most elegant way possible while covering a miniature cast of kinks with the best HD and high-end quality.
Conclusion
This isn't the place for reality porn when it comes to hot cougars getting laid, but instead PureMature trades out the badly scripted scenes for sensual, high-end feels with light music, pretty lighting, and just the perfect touch of glamor in each video that makes watching porn feel so Upper East Side!
Don't be deluded by the glitz, though, as PureMature still features tons and tons of steamy scenes full of rough pounding, outlandish scenes, and enough raw material to make you sweat. Elegance and grace are proved to go hand-in-hand on PureMature, the highest quality and the prettiest MILF porn that has circuited the net.